Don't miss this trio of free openings at on one Atlanta's Favorite Galleries!
290 MLK Jr. Dr. SE
Atlanta, GA 30312 USA
[masked]
Small Gallery opening: Seaberg Multimania 6- 8PM
Seaberg Multimania: Photos by Jeff Thies, including The Lineup, The Last Mime Supper, Santa's Visit, At The Big House, plus T-shirts, printed poems and more. All parts played by Ronnog and Steve Seaberg. Steve Seaberg creates an entire cast of characters, prisoners, crippled war veterans, cockroaches, terrorists, shriners and mimes.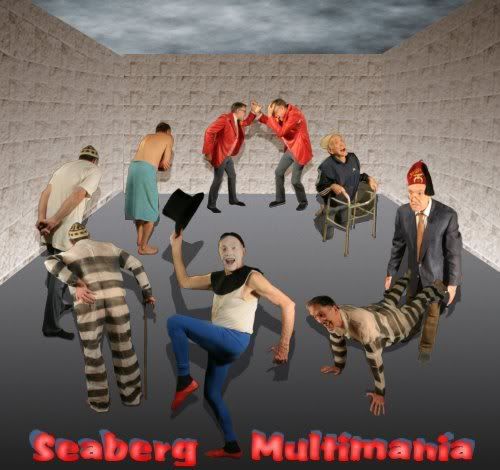 Opening in Gallery 1: Curtis McHardy Photography 7-11 PM
Opening reception for Curtis McHardy's photography exhibit. McHardy states, "As with most of my work. I allow my enviroment to dictate my response." More information will be posted soon. Visit www.curtismchardyfineart.com . The exhibit ends Saturday, June 14 with a special Closing Reception.
Opening In Gallery 2: Oliver Smith Photography 7-11PM
Absence of Need:Images of Urban Abandon
A business moves to a more profitable location. Logos and other identifying signs are removed but the architecture is instantly recognizable. A car dealership suddenly fails leaving behind acres of asphalt and empty showrooms. Remnants of a former need, these structures are now useless or impractical. The images presented are not historic sites or famous landmarks. They were built to serve a commercial purpose and are are altogether disposable. Still you drive by and think, wasn?t a muffler shop there, or a Shoney?s? Place and memory are connected. Even if it was a fast food restaurant you remember. These empty sites are part of an interior landscape that resist change.
Vacated properties become a ghost town. You look in a window and see discarded furniture, closed doors, a darkened room. People occupied this space on a daily basis and now they are gone. A building once occupied this corner and now it is gone. Memory traces are everywhere. Sun bleached signs, office documents scattered on the floor recall a purpose no longer required. They?ll stay where they are until future occupation, renovation or demolition. Then they will be slowly forgotten. All of the photographs were taken in the Atlanta and Decatur area during the past six months.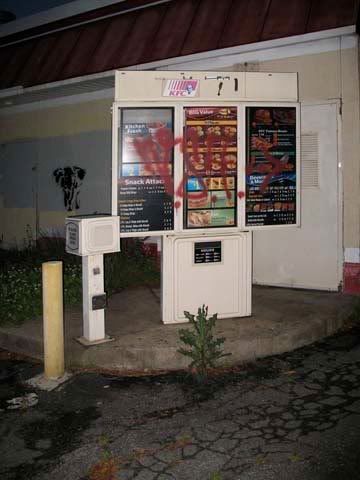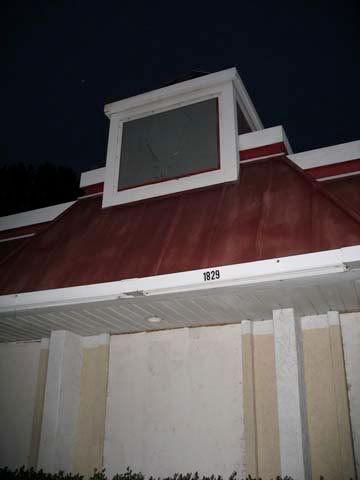 Oliver Smith, 2008
This exhibit runs through June 14.
Click here for directions!
Click to view this Event on Eyedrum Site!
Posted & Emailed by BombSheDevil
Click here to view my Art Meetup profile!