Hello everyone!
You are invited to Create Brighton number 4. 
As always, our themes for this Create event focus around social innovation and work place culture, exploring all the great ideas we have to make meaningful changes to our lives and businesses. 
Speakers:

Our last event was a smashing success thanks to our guests and great speakers and and you can now catchup with those on our new video box page: http://bit.ly/1crOUKg
We again have three fantastic speakers lined up for you who all have wonderful stories to share:
Carlos and Laurence - Happy Startup School 
Charlie and Luke - Change the Future
Dorian - Skoosh Karma
Our New Venue:
We are moving house! Create has been offered a great opportunity to host our next event at the newly established 'Dream Factory'. A cool new 'loft' style social hang out space in the heart of the North Laine. Check out their website here: www.thedreamfactory.net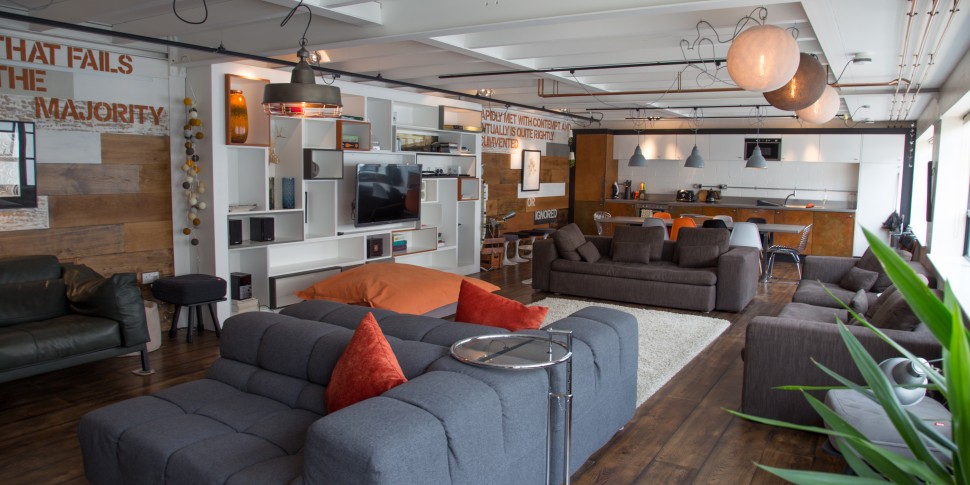 More on Carlos and Laurence
These guys founded Spook Studio back in 2004, a web design and product innovation studio that works with entrepreneurs to turn the technology ideas into real life. They have now also launched the Happy Startup School- an amazing new movement designed to help startups develop people driven, sustainable and happy businesses. In this talk they will tell us all about the amazing companies that have inspired them and all the great things the Happy Startup School is doing for our future businesses.
More on Luke and Charlie
Luke and Charlie are social entrepreneurs on mission to radically change the way social/political decisions are made. 
"ChangeTheFuture aims to help humans to be as good at fixing problems as we are at complaining about them. It's a web platform that's free and open source, that's owned by nobody but belongs to everybody. A rich, interactive virtual space in which we learn from one another and decide things together. Harnessing the potential of the modern internet for crowd-sourced problem-solving and collective intelligence, one proposal at a time. This is where social networking and political engagement meet. We're changing the future and everyone's invited. Let's press some buttons."
More on Dorian
Dorian left the corporate world in 2001 and founded Skoosh to find a better way of doing business. Once Skoosh was big enough to attract attention from its competitors, the giants of the travel industry tried to shut it down. Rather than leaving the industry altogether Dorian and his team upped their game and created SkooshKarma, a radical approach to business, powered by Karma and founded on fairness and transparency. Now Dorian runs Skoosh and SkooshKarma, two very different companies, the former battling to create a free market and the latter inspired by and inspiring good will. These opposing forces have made for an amazing story of power and humility
Please feel free to contact me with any questions at all. 
We welcome to to any local businesses looking to sponsor the event also!
See you soon, 
Toby