NOTE: I am scheduling this meetup but I will not be attending due to a schedule conflict, but wanted to put it on the calendar in case  you're interested in attending.
This is a monthly event hosted by the Institute of Subtle Energy Education (ISEE)
Peace, Love, and Joy,
Daniel D'Neuville
January 2013 Monthly Meet-Up Announcement
You are invited to the January 2013 ISEE Monthly Meet-up and hear Cindy Herb as she helps you understand your gifts of the Spirit through the basics of Numerology. Learn how to interpret things for your loved ones, too!
TUESDAY January 8th, 2013, 7:00-9:00pm, at The Connective Hub (NEW LOCATION! Directions below) - $5 Suggested Love Offering
(Speaker begins promptly at 7:30)
There's no need to sign-up, just bring your friends and family with you. Please contact me with your questions or comments. Thank you!
Beverly Biehl, ISEE Meet-up Coordinator
[masked]
We Made It! So, How Will 2013 Add Up?
Numbers are everywhere. Numerology is more than mere mathematics and the meaning of numbers. Cindy guides you through the basics of numerology to help you understand the spiritual connection between you and numbers-your gifts of the spirit. You will be able to learn how to gain easy access to your gifts, purpose and opportunities that can assist you in transforming your life. 

Take Aways from the Lecture:
Gain a Clear Understanding of The Basics of Numerology, Including Uses in Your Life

Learn How to Easily Calculate and Understand Your Life's Purpose AND the Life Purpose of Others Around You

Have a List of Particular Traits Associated with Every Number
Come join us on Tuesday night, January 8th, and Learn what's in store for 2013!
About Cindy Herb:
Cindy L. Herb has studied numerology for over 30 years and has shared her knowledge with others a great deal of that time. Her main goal in life is to help others reach their highest potential and find joy by assisting them in both understanding themselves and overcoming any story of adversity. She believes in the power of utilizing spiritual modalities, such as numerology and astrology. She is specifically interested in numerology, as she has had an inner connection to numbers since childhood. Cindy has observed that numbers provide much about a person's destiny, or life goals, and personality.
She uses numerology as an instrument for assisting others in re-awakening knowledge already existing within and allowing them to understand their unique talents, opportunities and challenges that have been with them since birth. Cindy employs this powerful tool as a means to allow the constructive spirit of light to speak to others, as she has discovered that numerology is a tradition bound by spiritual evidence-a relationship between numbers and living things. Cindy learned that numerology could be very useful in validating spiritual conditions, providing practical guidance to an individual's path and purpose in life, whereby they may achieve success and find greater joy. This spiritual association extends far beyond-to life after death.
She also advocates working a constructive path and adhering to a non-judgmental attitude. Cindy acknowledges that every person and thing in the universe is part of a complete spirit-the spirit of God (or whatever else you choose to call the divine). Since we all are part of that whole; we all share equally-no one is either superior or inferior to another. Furthermore, she recognizes that the spirit speaks to each individual on his or her OWN terms.
Besides being an experienced numerologist with countless clients, Cindy has become an inspiration as The Joyful Survivor. Maria Shriver has endorsed Cindy's published book,Awakening the Spirit: The Open Wide Like a Floozy Chronicles. The book is the first in a series of spiritual books that Cindy plans to write and includes insights that she discovered using numerology
She shares her uplifting and educational messages through writing, public speaking, and coaching. She is engaging, entertaining, and knowledgeable. Her love of life and joy is contagious. Audiences benefit from her messages, especially those individuals who feel unsure of their future or have suffered a painful past.
The details for the meeting are:
When: Tuesday January 8th, 2013
Fees: $5 suggested love offering
Where:
The Connective Hub
14228 Midway Rd. #104,
Dallas, TX 75244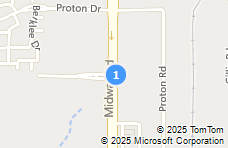 Maximum number of participants: 40

Schedule:
7-7:30 Mix and munch - snack on appetizers while catching up with good friends
7:30-8:30 - Guest speaker
8:30-9:00 - Free Clearing by QCS practitioners (time permitting) and time to meet and ask questions of the speaker

If you want to attend and are not on our mailing list, send an email to [masked].
Coming Soon!
November - Tesla Light therapy - Karla Bass
December - OFF (no meeting)
January 2013 - Numerology Forecast for the New Year - Cindy Herb
February 2013 - Angels among us - Debra West
Schedule may be subject to change. Please let me know if there is a subject that you would like to know more about and I'll do my best to find a speaker! I welcome any speaker/topic suggestions.
ABOUT ISEE

ISEE is committed to 
helping raise humanity's collective consciousness
... one person at a time. We do this through helping people learn how to "Live from the Soul-Side Out™" by developing 
Inner Mastery
. For more information, visit our website at 
www.ISEEGlobal.com
.
Blessings, Mark Youngblood
Institute of Subtle Energy Education
www.ISEEGlobal.com
[masked]