Hi all,
Here is a quick update about tonight's business networking event:
- The good news is that we now have two incredible speakers, who will share their experiences with us.
- The bad news is that our pool of 50 FREE tickets run out and the few tickets that are left are available for £5.
In our series of events for Startups and Entrepreneurs we have teamed up with successful startup Founder & CEO Rose Adkins andThe Mansion London. Getting funding for your startup is not an easy task. It distracts from focusing on building your business and can be very time consuming.
How to Get Funding with Minimum Effort?
Our high profile speakers:
First Speaker: Founder & CEO of screenhits.tv - Rose Adkins.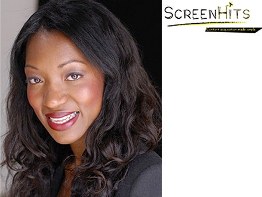 ScreenHits was born from the idea that there had to be an easier way to screen, buy and sell content. They decided to build an online marketplace, one that would not only make content acquisition simple and cost-effective, but also provide viewer feedback on the shows consumers most wanted to see on TV. Rose will share her lessons learnt on how tostart a business and raise capital successfully and efficiently.
Second Speaker: David Collet, director at OPTA
OPTA is the world's leading sports data company. They collect, package, analyse and distribute live sports data and statistics. David will talk about big data and share with us the story of OPTA, especially about it's fund raising and it's EXIT to digital sports media group PERFORM.
Eventbride signup needed, even though the event is FREE!
Time: Doors and Bars will open at 6.30pm. Join us on the terrace. We will serve FREE canapes.

How to get there: A 5 min walk from West Dulwich station. Take the overground to West Dulwich station from London Victoria: 10min journey. Trains run every 15min until 20:25, then every 30 min from 20:55 until 23:55
How to get back later: We have organised FREE coaches from the Mansion every hour, on the hour at 1am, 2am, 3am and 4am from the Mansion to Victoria station. In addition an allocated Taxi company will also be available.
AGENDA:
6:30 PM - Doors open, Welcome and networking warm up
7:00 PM - KEYNOTE SPEAKER 1
7:20 PM - KEYNOTE SPEAKER 2
7:40 PM - Business Networking
Come and learn from our expert in a beautiful venue.
See you at the Mansion tomorrow!
Robert & Marian
Then be prepared to stay on for the social networking ORANGE party after the workshop from 8pm. Come dressed in ORANGE:)
DJs: resident DJ Joffrey Bogart for a new electro set, M.Squad will take care of the R&B room, there will be a dedicated Latino room from midnight onward.
MUSICIANS: Eliza Shaddad will play the guitar and sing blues & jazz melodies, the Family Funk band will put you in the dancing mood, Paolo the Italian Djembe player will also be with us.
FASHION: the high profile fashion designer Maya Finkelstein will be there with an electric show. Celebrities expected.
ARTISTS: Irma Pellegrini will display her amazing wooden Art, Anna Banana will do some face painting.
DRESS CODE: Orange. There will be a prize for the best costume.