Last ten spots available here!

Equity Capital Markets Canapes & Cocktail Reception 
Global Tech IPOs: The Boohoo.com Story
BFP London is delighted to invite its members on Thursday 11 September to come together for an evening to network with Finance Professionals from across the industry.
John Treacy, Corporate Finance Assistant Director at Zeus Capital has kindly agreed to share with us about his Corporate Finance role in Zeus Capital. John will also speak about his deal experience in the recent £300m IPO of Boohoo.com, the online fashion retailer. 
We aim to make this event interactive with John chairing the Q&A session and every attendee has a chance share his and deal experience and have a productive discussion with other Finance professionals on the IPO/ Tech IPO Market.
===================================  
What is the event about?
✓Chop Shop style Canapés (complimentary) and 3 cocktails (complimentary) served during the event
✓Exclusive event for finance professionals interested in equity capital markets, Private Equity, Venture Capital and investing in Tech Companies
✓ A discussion chaired by John Treacy, Assistant Director, Corporate Finance at Zeus Capital, about the Bohoo.com flotation in AIM
✓Celebrate the successes of the year and network with people from across the industry and have productive discussion
✓ BFP Members enjoy instant 25% off bill if they choose to dine with Chop Shop that evening. Simply state 'BFP London' when making your reservation. 
✓ All those attending will also enter a competition to win a FREE dinner for two at the end of the event. 
Program
18:30 to 19:15 Cocktail and Canapes Reception
19:15 to 19:45 Boohoo IPO Deal Story
19:45 to 20:00 Global Tech IPO market overview and discussion
20:00 to 21:00 Networking drinks
===================================  
How has the Global Tech IPO market performed so far in 2014?
With massive financing and secondary market rounds becoming more frequent, so have billion dollar plus valuations. According to a PwC report, in Q1 2014, 26 Global Tech companies raised US$ 6.84bn through IPOs as compared to US$1.72bn in Q1 2013 by 10 companies. (deal size bigger than US$40m)
What has fuelled this?
How likely are these signs of the next bubble?
Is the hot IPO market expected to continue into Q3 2014?
If so what are potential companies we should look out for?
What opportunities do these present for Porfolio Managers, PE/VC firms and investors?
Spaces are very limited so secure your place to avoid disappointment.
===================================
Location: Chop Shop, 66 Haymarket, SW1Y  4RF
From the widely-renowned New York-based Altamarea Group, Chop Shop showcases a trusty North American menu and sumptuous comfort food favourites. Through this exclusive partnership, BFP members will now enjoy a 25% discount off their bill. 
=================================== 

How do I RSVP? 
We have limited tickets available. Last 10 spots available here!
This event is fully ticketed, so please purchase your tickets in advance. 
Tickets include entry, canapés, and cocktails. 
Early Bird Tickets £15 (Limited Quantities)
Regular Tickets £20 
=================================== 
About John Treacy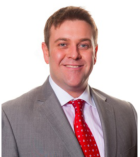 John Treacy is an Assistant Director in the corporate finance team at Zeus Capital, where he has been part of a team that has raised over £900m for IPOs in London in the past 12 months. He was previously a solicitor at leading international law firm Dewey & LeBoeuf.  
He has advised on acquisitions, disposals, IPOs and secondary placings across a variety of jurisdictions and sectors including metals & mining, oil & gas, insurance and industrials.
=================================== 
Membership of BFP London is open to all Finance Professionals with special emphasis on Investment Banking, Sales & Trading, Wealth and Asset Managers, Private Equity, Venture Capital, Hedge Funds, Funds of Funds, Corporate Banks.
For more information about BFP London and to stay updated on our events, please refer to our page