This is for people who are outdoor enthusiast who like to hike, backpack, kayak, bike, campout and just enjoy being outside.
If you are a hiker or backpacker and want to explore; then Florida Trekkers may be right up your path. Florida Trekkers is meant for us to meet and have fun in the outdoors
We hike in the Fall and Winter and kayak in the summer.  You never know what may show up on the calendar.
Our hikes may be a brief walk in the woods, to a long distance hike that involves overnight camping, an urban hike, or just a day packing adventure.

Florida is fortunate to be one of the few states that has a National Scenic Trail known as the Florida Trail, which is 1400 miles and wanders from just above Pensacola to the bottom of the Big Cypress Preserve in Miami. Many of our hikes are concentrated in using this trail to explore parts of Florida most people never see.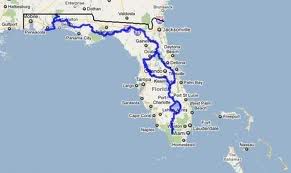 We will have different levels of hikes by stating whether the hike is Easy, Moderate, or Strenuous and there will be gear requirements depending on the type of hike we are on. As the weather gets cooler, I will plan some multiday hikes with primitive camping. I am especially partial to the Suwannee River and surrounding areas.
If you are an outdoor enthusiast and will comply with the rules of this site by completing a profile with a photo we welcome you.