Join us for Houston's next Lock and Key Singles Party! A great non-intimidating way to meet singles in the Houston area! Prepay or RSVP online at www.lockandkeyevents.com/HOU to hold your spot! We are expecting over 80 singles to participate!
Lock and Key Events are the new, interactive and FUN way to network, meet your match, make new friends....or just to have a great time!
Details of our next Meet-up:
July 21st, 2012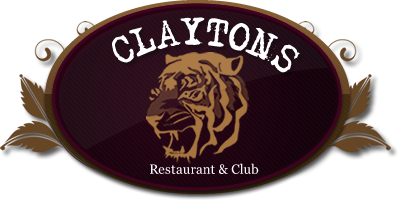 Clayton's Club
198 North Sam Houston Pkwy East
Houston, TX 77060
Suggested Age range: 27+ (if you are a little younger...no biggie!!)
Check-in: 7:00-7:30pm
Mix and Mingle: 7:30-9:30pm
Prize drawing at 9:35pm
Done at 9:45pm and then stay & party until closing with no cover!!
INCLUDES:
- 1 FREE WELL DRINK & DRINK SPECIALS DURING THE ENTIRE EVENT
- FREE APPETIZERS (until 8:30 PM)
- Free admission into Clayton's Club (no additional cover if you stay afterwards)
- Great prizes, and the opportunity to massively mix, mingle, make new friends, and who knows what else!

How It Works
Every woman gets a padlock. Every man gets a key. Your goal is to match the right key with the right padlock. Every time you unlock you get a ticket that enters you into the drawing to win great prizes from our party sponsors. Prizes such as cold hard cash, dinners, tickets to popular things to do and more. After every unlock you get another lock or key so you can get back into the fray and meet more people!
Throughout your quest of 50, 100 or even more locks/keys, you are sure to meet tons of people of the opposite sex in a fun and different way. Lock and Key Events are a great alternative to the club scene and traditional socials since the fun and unique ice-breaker format ensures you meet tons of new people!
Register at www.lockandkeyevents.com/HOU!! Use the code H2135 to prepay online and attend for ONLY $21 - OUR MEET-UP MEMBERS PAY A MUCH LOWER PRICE TO ATTEND THESE SUPER-FUN EVENTS THAN ANYONE ELSE. If you don't wish to prepay for this event, you can pay $27 CASH at the door IF you put in an RSVP,Otherwise, it's $32 CASH at the door!!
PRIZES YOU CAN WIN!
Every time you unlock, you can win prizes such as:

Please email or call me with any questions!!
Hope to see you there!
FeFe
(832)[masked] or call [masked] (877-LNK-EVENT)
[masked]