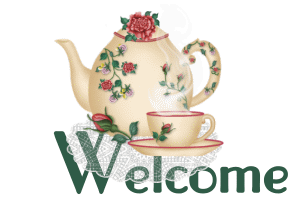 Welcome to the New York Mystery Book Club,

Thanks for taking the time to check the "About Us?" section. Hopefully, this will give you an overview of this meetup. Please contact me with any questions you may have.

Best wishes,
Anne

Who Are We?
This group is made up of some of the smartest, nicest, and most interesting people in New York. Most of us love mysteries but some of us are simply trying something new. Whatever the case may be, all are welcome.

Every month we read a new book. We explore many different genres and all members are encouraged to make suggestions about books, locations, events, etc. This is our group and it can be whatever we want to make it!

To put it simply, we read fantastic books (well, we might eventually have a few duds, but usually they are great :), have a good time, and enjoy great conversation. What more can you ask for? If you are interested in joining, simply sign up for the group and RSVP for a future meetup.

Frequently Asked Questions
When do you normally meet?
We meet at 6:30 PM on a Thursday towards the beginning of the month, generally in the first week.
Who can become a member, is there a membership fee?
Anyone can be a member and membership is two dollars a year ($2.00) to cover the annual Meetup fee. The only other responsibility that you have is to read the book and payfor your own dinner ($10-$25).
Where does the book club meet?
Generally, we try to pick a restaurant in Midtown Manhattan Our criteria is simple, we want somewhere quiet, comfortable, affordable, and accesible. Sometimes, the restaurant is chosen because it ties in with the book. Once, we read a mystery that takes place in Japan and went to a Japanese restaurant. We are looking to find a regular spot as well.
Who chooses the books?
We usually vote on the books. All members can make suggestions. Since we all read different types of mysteries it is a lot of fun to get recommendations from the entire group. It allows us to diversify what we are reading and exposes us to new genres and ideas.
How large is the group?
We have many members. However, meetings are usually restricted to ten or fewer people because it is hard for a book club to function well if it is too large. Most of the core members come regularly to meetups. However, new members are always welcome.
What happens if I can't finish the book in time?
We will torture you endlessly, just kidding. I guess it depends on how far along you are and whether you mind finding out about the ending or not. I allow members to change their RSVP until the morning of the event (please see RSVP Policy below). If you think you can contribute to a conversation, by all means come. However, if you will not be able to speak about the book at all, you probably should attend a future meetup. I tend to post the books way in advance so that everyone has plenty of time.
Does the group do anything besides book discussions?
So far we have only met up for book discussions. However, author signings/readings, plays, movies, and murder mystery dinners are all future possibilities.

Read Anything Good Lately?
Here is a list of what we have read or are planning to read:

1. November 2007- One Good Turn by Kate Atkinson
2. December 2007- Girl in a Box by Sujata Massey
3. January 2008- A Drink Before the War by Dennis Lehane
4. February 2008- Whose Body? by Dorothy L. Sayers
5. March 2008- My Name is Red by Orham Pamuk
6. April 2008- Agatha Raisin and the Quiche of Death by M.C. Beaton
7. May 2008- The Unexpected Mrs. Pollifax by Dorothy Gilman
8. June 2008- A Red Death by Walter Mosley
9. July 2008- Birds of a Feather by Jaqueline Winspear
10. August 2008- Body of Evidence by Patricia Cornwell
11. September 2008- The Murder of Roger Ackroyd by Agatha Christie
12. Ocober 2008- In the Woods by Tana French
13. November 2008- The Meaning of Night: A Confession by Michael Cox
14. December 2008- The Winter Queen by Boris Akunin
15. January 2009-On What Grounds by Cleo Coyle
16. February 2009- The Last Kashmiri Rose by Beverly Cleverly
17. March 2009- The No. 1 Ladies Detective Agency by Alexander McCall Smith
18. April 2009- The Red Right Hand by Joel Townsley Rogers
Recap of November 2007 Case Histories Meetup
Recap of the December 2007 Girl in a Box Meetup

Mystery Links
Mystery Writers of America
Virtual Murder-Tons of links to mystery related websites
Mystery Writers' Homepages
Mysterynet.com
PBS- Mystery! and Masterpiece Theater
Barnes and Noble-Mystery
Amazon.com-Mysteries
The 100 Best Mysteries of All Time
In Reference to Murder

RSVP Policy
As a book group we thoroughly enjoy a good discussion; so, it is important that our group size remains in line with that aim. Therefore, our RSVP policy is important. In order to facilitate a successful meeting there are certain rules or practices which we follow:

1. Generally, the RSVP limit will be 10 members. I apologize in advance if you cannot fit in. However, our meetups usually don't fill up right away and are posted way in advance. If there is a closed one you are just dying to get into e-mail me and I will see what I can do.

2. You may choose between "yes" and "no" so that reservations can be made. "Maybes" make it hard when speaking to restaurant managers. They usually want an exact figure. Also, keep in mind that it is okay to RSVP no. Actually, I appreciate it because it helps me to plan better and it lets me know that you are still interested in the group.

3. This is probably the most important one. If for any reason you change your plans to attend please update your RSVP by the day before the meetup. Generally, I confirm our reservations the day before or the morning of the meetup.

4. If you RSVP yes and don't show up to a meetup two or more times I will have to decline you attending future meetups so that RSVP spots are open to those who can truly make it. I know this seems harsh but it is only fair and will help our group run better.

5. Emergencies may arise so no one will be penalized for missing one meeting. However, everyone will be assessed on a case by case basis. Remember, the key is communication.
We look forward to seeing you at a future meetup!
THANKS FOR VISITING!
Site Meter