Photo by Jerry Bezdikyan
Birnur's MySpace Page

Performer, teacher, & choreographer, Birnur studied classic ballet, modern ballet, & belly dancing since childhood (in her hometown Istanbul, & in NY), & is dedicated to the beautiful art of bellydancing. A versatile performer who incorporates a variety of styles, w/the ability to entice her audience into the realm of her dance.. Her performances have been described as "mesmerizing". She's been teaching in the NY & NJ area for the past 5 years. Birnur's Istan Belly Dance Ensemble's appearances in 2007, NY: "New Year Extravaganza" at the VFW, Albertson, "Leila w/Noor 1 & 2" at Tagine, NYC, and "Harem Fights" at L'Artista, Orangeburg.

Birnur
(646) 373-0337
Birnur88@AOL.Com

BIRNUR's Arabic Club Membership Profile


---
Elektra's Website
NYC performer, choreographer & instructor of Middle Eastern Bellydance, Elektra earned a reputation as a passionate, dynamic professional artist. Lifetime lover of bellydance, her artistic skill, love for her craft & her professional approach has made her a distinguished & respectable entertainer. Elektra was awarded the East Coast Classic Headline of the year award in May '08. She performs regularly at public venues & private parties throughout NYC. As an instructor, Elektra is passionate about sharing her talents. In her classroom she systematically breaks down movements to the essential core & helps students develop technique, self confidence, body awareness & a healthy outlook toward Middle Eastern Bellydance. All workshops/classes are interactive, fun & animated. Elektra encourages practice, creativity &, most importantly, Smiles!
Elektra specializes in a number of bellydance styles including:
American Cabaret, Raks Sharqi, Classical Egyptian, Egyptian Folkloric, Tribal Fusion, Turkish, Greek & Modern Egyptian.
With great respect & admiration for the dance, she performs both the traditional style & modern style of bellydance.
Elektra
(917) 518-0471
Elektra.Bellydance@Gmail.Com
ELEKTRA's Arabic Club Membership Profile
---
Karrlah's Website
Hi! I'm Karrlah. Thank you for visiting my page! I'd like to briefly introduce myself so you can get an idea of who I am as a person, as well as an entertainer.
In addition to bellydance, I've studied several dance styles including: Argentinean tango, Salsa, Samba, Cha-Cha, & Theatrical movement. I'm very passionate & project that in all my performances. Its very important for me to give my all in order to connect w/my audience. I desire that my audience experience the art as I experience it.
It's always an honor to be asked to partake in your event. I feel very blessed to have the opportunity to meet so many amazing people and have me share an everlasting memory with you!
'My soul takes flight in channeling through dance. It emblazons me... it is my passion... it is also my speech.'
Passion ignited --
Karrlah
Karla Vasquez
(646) 209-5568
KarlaLluvYa@MSN.Com
KARRLAH's Arabic Club Membership Profile
---
Erika Veil's Website
*Oriental Dance Artist and Instructor based in NY/NJ*
At age six she fell in love with dance after she began to take ballet lessons and continued with modern dance as a teen throughout junior high and into her first years of college. After surrounding herself with close friends of Middle-Eastern and Mediterranean descent, she began to gain a deep appreciation for the music and dance of different cultures. From there she took Greek folk dancing and started her first belly dance class in her mid-teens. Soon after, she decided to put all her focus towards Middle Eastern dance and studied under the most professional and respected dancers. She has had the pleasure of performing in different settings and continues to explore the art of dance in its many forms.
A great dancer is graceful, versatile and has the ability to express emotion and passion into every performance. It is that energy that makes her dances so extraordinary.
Erika Veils
MysticalGypsy618@Yahoo.Com
ERIKA VEILS Arabic Club Membership Profile
---
Athena Najat's Website
Athena Najat is a Greek-American belly dancer with an extensive background in classical ballet and modern dance techniques. She began her Middle Eastern dance education under the mentoring of master teachers in New York such as Serena, Rayhana, and Layla, whose motivation and encouragement deeply inspire her performances. She has since travelled the world to experience the dance traditions of Egypt, Turkey, Morocco, Cyprus, Greece, FYROMacedonia, and Israel and continues to extend her research and learning in this rich dance form.
Her love and passion for Middle Eastern music has introduced her to the culture of the Belly dance community, allowing her to unveil her many expressions of joy, grace, humor, and sensuality through movement and performance. Inspired by musicians as well as dancers, Athena continues to expand her personal dance style. Keeping herself open to all forms of movement allows Athena to develop innovative concepts for fusion while honoring the exquisite traditional forms of Middle Eastern dance.
Athena Najat
(973) 626-0130
Athena@AthenaNajat.Com
ATHENA's Arabic Club Membership Profile
---
Baraka's Website
Dance has been a passion for Baraka since a very early age. She has studied multiple forms including ballet, swing, medieval dance, African dance, and Argentinean tango. She was introduced to Middle Eastern dance in 1997 and has been devoted to it ever since.
Baraka's background in anthropology and history is the foundation for her study of Middle Eastern dance. For her, the dance is more than acting out the movements; she is interested in the culture and traditions of the people from which the dance originated. Baraka has traveled extensively throughout the Middle East and Mediterranean including Morocco, Egypt, Jordan, Israel,Turkey, Greece, United Arab Emirates, Oman, and India. Baraka also studies and researches pertinent cultural/historical literature, and attends workshops and seminars throughout the world.
Baraka
+30.69.48.732.274 (Athens, GREECE!)
BarakaDance@Yahoo.Com
BARAKA's Arabic Club Membership Profile
---
ARIEL 's Website
My name's Ariel. I dance in the NYC area, & sometimes in NJ. I 've studied primarily with Morocco & Tarik, in addition to multiple workshops in the US & Cairo. Some of my favorite dancers are Dandash, Fifi, Soheir, Amar Gamal, Rachel Brice, etc... List goes on & on... I am currently far too in love with Shaabi music & old, dramatic, slow classical stuff. I've been dancing about 5 years.
I'm currently working towards being fully self employed with dance & as a Pastry Chef (I attended the French Culinary Institute), owning/operating my own wedding cake business. Right now, I dance at the new Horus in NYC every Friday, & occaisionally at Le Souk, as well as Asolymania in Jersey & private parties.
Ariel Raqs
ArielRaqs@Gmail.Com
ARIEL's Arabic Club Membership Profile
---
Christina's website
Christina Davila
(347) 255-7532
Cristina85@Yahoo.Com
CRISTINA's Arabic Club Membership Profile
---
Erika Rivera
EnigmaLunar777@Yahoo.Com
ERIKA's Arabic Club Membership Profile
---
Jamilah's Website
ABOUT:
I have over 17 years of dance and performance experiance. My dance career began with Colombian Forklore and through out the years branched into Colombian Style Salsa and New York Style (On 2) Salsa. I became a Henna Artist in 2000. It was then that I found that I was fascinated with all that is Middle Eastern. It was not until 2002 that I began studying the art of Oriental Dance. I have put my heart and sole into Belly Dance, learning differant styles of the dance. I have studied under some of New York and New Jerseys best Belly Dance instructors.
I'm available for Corporate Events, Birthday Parties, Anniversaries, Resturants, Night Clubs, Lounges, Weddings, Haflas, Special Events, and other private parties (No Bachlor Parties).
Jamilah
(201) 643-2460
RaksJamilah@Gmail.Com
JAMILAH's Arabic Club Membership Profile
---
Katie
KATIE's Arabic Club Membership Profile
---
LaUra's Website
The Belly Trance Group
BELLY TRANCE
is a rising star on the belly dance scene, featuring well-established and professional belly dancers. This New York based troupe takes elements from classical Lebanese and Egyptian belly dance (raqs sharqi), as well as Modern and Near Eastern dance styles and incorporates them into a style that is uniquely its own, thrilling both Middle Eastern and International audiences alike. Remarkable and original group numbers and distinctive solo dances characterize the group as one of New York's hottest. Each talented dancer relays her individual personality to the audience while transporting the viewer into a realm of scintillating fantasy and art.
LaUra
was born in Tashkent (Uzbekistan), into an ethnic and artistic family. Her mother, a professional ethnic dancer, was a granddaughter of one of the greatest Uzbeki poets of all time - Hamza Hakimzoda Niyazi. Her attraction and passion for dance flourished over the years.
Six years of ballet school in Uzbekistan evolved to practices of Russian and Uzbek folklore dancing under the supervision of well-known professionals. Under such experienced tutelage, LaUra was able to develop herself as dancer, artist as well as a dazzling entertainer.
At the age of 15, LaUra met Loren Victoria Gray who introduced her to the enchanting world of belly dance, while being a guest teacher at the National Ballet School in Tashkent. Ms. Gray is a founder, choreographer and artistic director of the Silk Road Company. She began her professional career as a belly dancer in Lebanon, where she met Toros Siranossian. Mr. Siranossian is a one of the biggest entertainment agents, who in turn offered her opportunity to tour around the Middle East – Lebanon (Beirut), UAE (Dubai, Abu Dhabi), Yemen (Aden) as well as in Switzerland and India.
LaUra
(917) 332-8474
Info@DanceLaura.Com
LAURA's Arabic Club Membership Profile
---
Magdalena's Website
Lafayette Grill & Bar
Magdalena was born to be a dancer. She dances Tango, Salsa and Middle Eastern Dance. She's currently studying photography . Her goal is to capture action images of various dance forms.
Magdalena Russo
(917) 392-7622
Magdalena@DancersImages.Com
MAGDALENA's Arabic Club Membership Profile
---
Carolina's Website
Carolina
(800) 870-3463
CaritoFox@Hotmail.Com
CAROLINA's Arabic Club Membership Profile
---
Jersey City ~ Hoboken Bellydance Meetup Club!
Malika Basmah is the Modira (Director) of our sister club across the river, that being our sisters from the
Jersey City ~ Hoboken Bellydance Meetup Club!
Basmah
Basmah38@Yahoo.Com
BASMAH's Arabic Club Membership Profile
---
Carla's MySpace Page
I perform, study and teach Middle Eastern Danse in NYC. Currently I teach at the Astoria Sprts complex on Thursday nights (7-8pm beginner & 8-9pm intermediate). I also teach Thursday mornings at Bally's in Little Neck.
Carla Almaz
Carla.Almaz@Gmail.Com
CARLA's Arabic Club Membership Profile
---
Destiny's MySpace Page
I'm bellydance performer & instructor. I developed my own style of bellydance, which I call Gypsy House. It's an International Fusion. No one else is trained in my style, although some may be similar... I will try to be flattered by the imitation. My motto is to "dance like no one is watching" - a phrase I've used years before I started teaching bellydance.
Draw the curtains closed. Close your eyes and pretend no one is home and your favorite music is playing. How will you dance? Like no one is watching! This is how I will teach you to dance. Dancing is 10% ability and 90% attitude. A good dancer can always fake it well enough, no one knows if she made a mistake. My style is unique and only by experiencing one of my classes or watching me dance can you determine if my style is the type of dance you want to learn.
I can teach you the moves, but the passion and desire must come from you. It will show whether or not you were meant to be a bellydancer, performer or teacher. I feel a good teacher must also be a great performer, and a good performer also a great teacher. My style is a fusion of international & cultural dances, such as Albanian, Greek, Turkish, Lebanese, Egyptian, Indian and others as well with my house and freestyle moves thrown into the mix! It concentrates on exagerating all movements! This is not your "Grandmothers bellydance". This is not traditional Danse Oriental, Raks Sharqui, or Beledi. It's my version of the ancient dance with todays music and modern moves! Bellyhouse would be a perfect way to describe my style, but my good friend and awsome DJ Alex Alot has already trademarked that phrase!
I look to entertain, captivate my audience and cause them to remember me whenever they hear the word Destiny! Powerful, exciting moves make up this dance... you will sweat! I look for the one person to hand my dance secrets down to when I am too old. I look for that one dancer to truly inspire me with her passion for the dance. I look to find in another what I feel inside myself. Destiny = Maktub, Estas Escrito, Eshte eshcruar,Kader, Talih
Destiny Maktub
(914) 879-9101
DESTINYtheDANCER@AOL.Com
DESTINY's Arabic Club Membership Profile
---
Morocco's Meanderings
Over the course of my 42+ year career, studies and research trips, I have striven to collect all music, steps and styles possible of each dance from many on-site viewings, questions and participation, etc. and to choose a variety of the most typical steps and figures, presenting them in choreography true to their origins, while, hopefully, pleasing to the eyes and ears of the theater public.
As a result, I created my school to teach them and my dance company, the Casbah Dance Experience, especially to show the varied, fascinating and exciting ethnic dance forms of the Near and Middle East, North Africa and the Mediterranean to the general public and give "a bit of home" to North Africans and Near and Middle Easterners in the West.
I've spent over 40 years trying to find, recover, preserve and present them before they disappear, due to modernization and/or fundamentalism. It's a valuable heritage that must be saved from extinction!
To those ends, I hope to continue to perform, teach, research, write and lecture till 6 weeks after I'm dead...
Today, in these increasingly dangerous and stressful times, it is more important than ever that we show the positive aspects of these cultures, in order to create bonds of understanding between our peoples, via their dances, music, etc., which are expressions of love and the universal soul of us all. These aspects - in fact all Arts - are the very things that fanatics and terrorists would like to suppress and eliminate, along with the artists who create, produce and perform them.
We can not allow this to happen and must seek to preserve, honor and present these Arts as often and wherever possible.
Morocco & the Casbah Dance Experience is a non-profit, tax-exempt educational institution under 501 (c) 3 of the U.S. Tax Codes. All contributions are tax- deductible to the full extent allowed by law & are very much appreciated.
MOROCCO!
(212) 727-8326
Morocco@CasbahDance.Org
MOROCCO's Arabic Club Membership Profile
---
Yazeena - Middle Eastern Dance Artist
Ann Marie / Yazeena
(516) 870-6076
NYCGirl71@OptOnline.Net
YAZEENA's Arabic Club Membership Profile
---
Sula Dancer's Website
Sula's love of dance began in her childhood. As the daughter of Greek and Italian parents Mediterranean music was an intrinsic part of her life. She studied tap and jazz as a child and ballet at the prestigious Christine Neubert School at Carnegie Hall. Although she has danced the Greek Tsifti-telli all her life, she pursued a more disciplined approach to "Belly Dance" at the famed Serena Studio as an advanced student. There she learned Turkish and Egyptian style Cabaret.
Sula is a dedicated Belly Dance instructor. Her basic beginner level classes break down essential movements the students will later build on. As students progress Sula guides them through simple step combinations and choreographies without losing sight of the spontaneity and improvisation that is the heart of this beautiful dance.
Sula performs at weddings and social events. Shows are approximately 25-30 minutes long and feature veil, zills (finger cymbals) and cane dancing. The style is Mediterranean and Egyptian Cabaret.
Athanasia Tsaboukas (Sula)
AthanaTsabou@Hotmail.Com
(917) 754-9017
SULA's Arabic Club Membership Profile
---
Bellydance by Suzanne!
Suzanne Hamdi a.k.a. Keyser
2740 Kuilei St., #1006
Honolulu, HI 96826
(808) 722-4422
Suzanne_Hamdi@Yahoo.Com
SUZANNE's Arabic Club Membership Profile
---
Photograph by Jerry Bezdikian
Nodira
(646) 872-8016
Nodira_Alizade@Yahoo.Com
NODIRA's Arabic Club Membership Profile
I perform Egyptian & American Cabaret Styles.
---
Nahara Dance
Nahara, an accomplished dance performer since childhood, has studied & performed Middle Eastern dance for 14 years. Some of her most notable instructors include Yousry Sharif (Egypt / NYC), Dr. Mohammed Geddawi (Egypt), Raqia Hassan (Egypt), Faten Salema (Egypt), Henet (Egypt), Aida Nour (Egypt), Mina Mazid (Morocco), Sahra Saeeda (Los Angeles) and Aisha Ali (Los Angeles).
In 2001, she embarked on her first month long journey in Cairo to study the dance as well as its roots & cultural basis. During her stay, she gave 8 performances on a Cairo 5-Star Stage. Her repertoire of dances includes Egyptian Raqs Sharqi (Oriental) & Egyptian Raqs Baladi (Folkloric) for Middle Eastern Weddings, Hafli & Restaurants. She also performs Tunisian Raqs Shaabi & Moroccan Shikhat for stage presentation.
Nahara's available for instruction on any of the styles of Middle Eastern dance listed above. A suggested list of workshop topics is available on her Instruction page. Please feel free to contact her for private instruction or group workshops. She's based in Nyack, NY.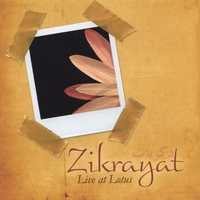 Nahara currently performs with an incredible Arabic music and dance company called
Zikrayat
. Zikrayat's a NY based ensemble of musicians & dancers dedicated to presenting the traditional repertory of Arabic music, song & dance including some music from the golden age of Egyptian films.
Nahara
(845) 521-9187
Nahara99@AOL.Com
NAHARA's Arabic Club Membership Profile
---
TANYA's Arabic Club Membership Profile
TANYA's Website
Tanya@BridgeAndTunnelBellydance.Com
A big believer in self expression and artistic creation, Tanya has been studying dance since the age of 4. . .