1ST. TIMERS "PLEASE" CALL[masked] TO GET OUR ADDRESS IN NAPA. IF YOUR NOT ABLE TO CALL "PLEASE" RSVP THE DAY YOU CAN CALL. THANK YOU IN ADVANCE FOR YOUR UNDERSTANDING.
THIS WILL BE AN OUTDOOR EVENT IN MY EXTENSIVE COVERED NEW CHEF KITCHEN/PATIO!
IF YOUR READING THIS ON YOUR PHONE, PLEASE MAKE SURE TO SCROLL DOWN TO THE VERY BOTTOM OF THE PAGE AND CLICK ON "FULL SITE" TO GET THE WHOLE PICTURE! ALSO MAKE SURE YOU ARE LOGGED IN TO MEETUP SO YOU CAN RSVP.!:)
You can see the very same last event I had...and ratings on my home page here:
http://www.meetup.com/napachef/events/107491922/
Please Bring a minimum one bottle of champagne or wine per person to share.
THINGS TO KNOW:
* You don't need to be a good cook and/or even participate...all observers and I will be the judges.
* This is not a serious competition...but a friendly relaxed event in a Beautiful environment...where you come to bond with your cooking team and cook your heart out in a fun way!
* The participants will only make one plate of each desired dish they choose to make...
* Yes, this will be a lot like the cooking shows on the Food Network channel, only more fun and a lot less stress!! :)
* If you have any questions or suggestions please call me at[masked]-4585...
Let's Begin!
Will start with Sean's hor d'oeuvres reception around 5:15 pm.
Cinco de Mayo is the only hint will give as to what could be
in everyone mystery basket on the 4th.!
So come prepared to take on my kitchen with your talent or
palate...
As for the hor d'oeuvres, I will be serving my special Bechamel Croque Monsieur:
Bruschetta with Mozzarella, Prosciutto and Arugula Pesto: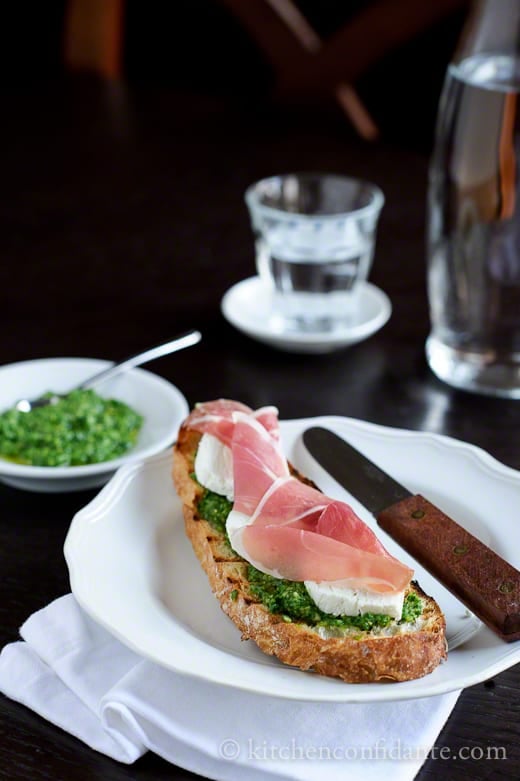 chilled zucchini soup with lemon-cumin, farmed raised shrimp & cilantro cream


Then around 6:00 pm Sean will create four equally and balanced group, including savvy and not so savvy cooks in each groups.
Teams will start cooking around 6:30 pm, after each team has been presented with their mystery baskets along with an introduction to the kitchen surroundings, including separate baking & food pantries essentials and elements.
Each team will have a hour and half to create up to five dishes. by using "every" single item in the basket...so let your imagination go wild and get creative.
Although Sean will supply each cook with their own apron... culinary attire is recommended and may earn that extra needed point!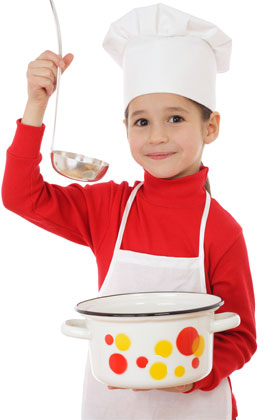 Although Sean will have the basic cooking essentials for each group...Each person is more than welcome to bring any extra tools they think may be of use for that day. (Again get creative and bring your favorite tools or pans you often use to cook or bake and enjoy having in your kitchen.  Don't be shy.  Bring whatever you want to cook with and share them with your team to have an edge!)
By 8:00 pm, all observing / non-cooking participants and myself will have tasted and judged each team based on Creativity, Taste, Plating and Presentation.
Only one team will be announced as the winning team and each individual of that team will get a recognition award of small value yet a memorable item!
By 8:00 pm. Sean will serve more hor d'oeuvres and dessert.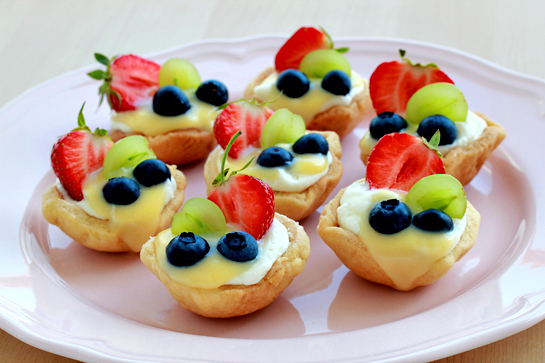 We will be done by 10:00 pm...but as usual with my food events this will most likely go on till midnight...:)
RSVP. NOW!!!:)