When news arrived in Boston on New Year's Day 1863 that Lincoln had signed the Emancipation Proclamation, long-planned celebrations, the largest anywhere in the United States, already were underway.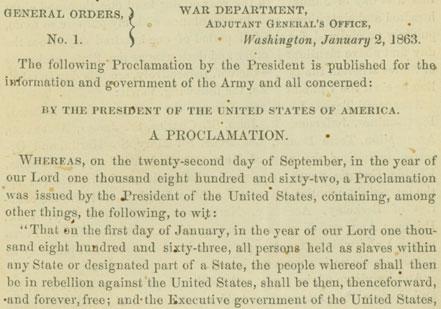 MHS Librarian Peter Drummey and Curator of Art Anne Bentley will explain how this epochal event in American History became an extraordinary moment in Boston history, and how the pen Lincoln used to sign the proclamation became one of the most treasured artifacts in the MHS collection.
Forever Free features the pen Abraham Lincoln used to sign the Emancipation Proclamation. Visitors can learn how the MHS acquired this extraordinary pen as well as view paintings, broadsides, engravings, and manuscripts that tell the story of how Boston celebrated Emancipation.