AmSpirit Business Connections is a national organization that assists entrepreneurs, sales representatives and professional become more successful through networking by creating weekly structured meeting forums where they can develop relationships and exchange referrals with other like-minded business professionals.

Similar to other networking leads groups but with huge advantages and distinctions!
At AmSpirit we understand that if your going to belong to a category exclusive leads group, that meets every week, it has to be worth your time, money and effort.

At AmSpirit we offer members much more than a regular structured meeting. We offer classes or workshops if you will, that help each member build a stronger personal network. We offer powerful programs that help members become better at giving leads, develop strong presentation skills, think outside the box networking skills and much much more.

By joining AmSpirit Business Connections, you'll tap into not only a local group of dynamic business professionals dedicated to each others success, but a National organization that is growing daily. As more groups in the Pikes Peak region are formed, we will have quarterly networking events to come together as a unified group to share in wisdom, leads and networking opportunities.

We'll introduce you to many ways to stay informed and educated about better networking skills though:
Founded by
Frank Again
, AmSpirit has grown there to be the premier leads group in Ohio with currently
44 successful groups
. It has expanded to Arizona now with two new groups. I felt so passionately about the structured format, dynamic presentations and caring attitude of it's members, I simply had to get involved at the director level to bring AmSpirit to Colorado.
Frank is also the author & co author of many books and articles. His experience over the years has made him an expert in many facets of networking and lead generation. I will have copies of these books available at each meeting for sale.
Foundational Networking: Building Know, Like and Trust to Create a Lifetime of Extraordinary Success.
Foundational Networking is a personal development book aimed at helping people become better networkers by simply having better attitudes and habits.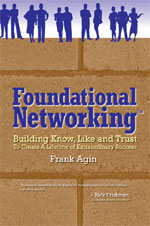 LinkedWorking: Generating Opportunities, Contacts and Success on the World's Largest Online Professional Networking Website. by: Frank Agin, Lewis Howes
LinkedWorking is a professional development book aimed at helping individuals achieve great success on LinkedIn, the world's largest professional networking website.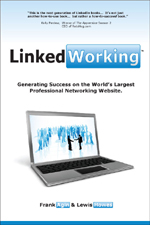 And Brand NEW ~ The Champion: Finding the Most Valuable Person in Your Network
by: Frank Agin, Jim Ballard
Who is the most valuable person in your network ... your networking MVP ... that person most likely to champion your cause? Wouldn't you like to know? This is the person best able to set you up with all sorts of great ideas, wonderful opportunities and incredible new contacts. Find the Champion in your network and success will surely follow.
The purpose of this AmSpirit Business Connections Meet up Group is to announce to the community our local meeting on Thursday mornings, and create interest for others who may have an interest in visiting our chapter.
In addition, this group will be an avenue for sharing announcements, news and advice related to events in and around the small business community nationally as well as within AmSpirit Business Connections.
Come see it for yourself! It's different. It's dynamic. It's what you've been looking for to grow your business, your referral network and your personal networking skills.