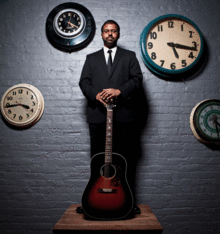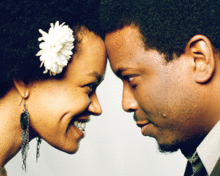 This show will most likely be a sell out. Over half the tickets have been sold 3 weeks in advance of the show. Advance tickets can be purchase online at: Brown Paper Tickets
http://www.brownpapertickets.com/event/348083
Brown Paper tickets charges a very small fee. If you want to buy tickets this link will tell where tickets can be purchased without a service fee.
http://www.noevalleymusicseries.com/tickets.html

BHI BHIMAN, w/ special guests Meklit & QuinnSan Francisco artist, Bhi Bhiman, has had an exciting year. His debut record, BHIMAN, received rave reviews from The New York Times, Washington Post, Time Magazine and NPR. Bhiman has recently recorded an album of covers which includes his unique take on songs like ACDC's Highway to Hell.  Bhi will celebrate the release of the album, aptly titled "Substitute Preacher," at St. Cyprian's Church in San Francisco. He will be joined by his band plus many special guests.
One can listen to his music at http://www.bhibhiman.com. 

"The best performance of the evening was Bhi Bhiman's solo acoustic take on 'When Doves Cry,' his vocals giving off a haunted air that left the crowd speechless." -Rolling Stone
The above quote is in reference to the Tribute to Prince at Carnegie Hall

"This is joyous sensory overload." -Time Magazine 

Ethiopian-American singer-songwriter Meklit Hadero's music and life are inextricably linked to the rich cultural tapestry of her background. A catchy crossroads of Chicago blues and New Orleans soul and gospel, singer/guitarist Quinn DeVeaux has been packing dance floors in the Bay Area and beyond for years. Now, for the first time, these two artists join forces. This magnetic duo lend an all-new gloss to MGMT, Stevie Wonder, Neil Young, Talking Heads, Lou Reed and Arcade Fire. "Meklit & Quinn" was released by Porto Franco Records, last September, to national critical acclaim.