Aug 17, 2014 · 7:30 PM

This location is shown only to members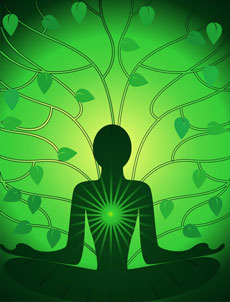 Opening your heart chakra will help you in every aspect of your life. Join us for this heart healing guided meditation.
Located near the center of the breastbone or sternum, this chakra represents higher consciousness and love.

The heart chakra acts as the balance point for all of the chakras. It governs our relationships and how we interact with other people. A balanced heart chakra is expressed in acceptance of self and others, personal values and ethics, following one's unique direction in life, receiving support from loved ones and the Universe, and being able to give and receive love freely.
In this class:
*You will experience a guided grounding and clearing meditation that will assist you in opening all of your Chakras, and ultimately focus on the Heart Chakra with the sounds of a crystal singing bowl

**A guided Ho'oponopono meditation (Hawaiian healing technique) focusing on cutting heart chords and forgiveness. This is a really powerful healing technique, and I am excited to share it with you!
The cost of this class is $15
http://mkt.com/auralux-reiki-healing/heart-chakra-meditation-class