It was front-page news all across the world on July 5th -- "Scientists Discover the Elusive Higgs Boson!"  Reporters valiantly tried to explain what it is and why it's so significant to scientists and the study of physics.  But for almost all of us, i.e., everyone who is not a physicist, it may sound interesting, but our actual understanding is still about as clear as mud.  Illinois Science Council is teaming up with 137 Films to fix that.  (And we'll make you seem positively brilliant because you'll be able to explain it to others!) 
Join us for the screening of a compelling film, The Atom Smashers.  ("One of the best science documentaries!" - Bill Kurtis)   This film clearly explains the science behind this discovery and the roller-coaster nature of the search at Fermilab.  It beautifully conveys the dedication and conviction of scientists pursuing it.  The film will be followed by a panel discussion featuring physicists from Fermi and Argonne National Laboratories (right here in Chicago's backyard) who have been, and continue to be, personally involved in the experiments conducted for the Higgs particle.

Higgs Boson (aka the God* Particle)Discovery Explained
For poets, painters, professionals, playwrights, procrastinators, and other non-physicists
Monday, July 16, 2012
6:30 - 8:30pm
Hosted at Landmark Century Cinema
2828 N. Clark St.  (at Diversey)
Chicago, IL 60657
Tickets are $10 in advance ($15 cash only at the door).  Buy tickets here: http://higgsboson.eventbrite.com/
No science prerequisites or previous understanding of physics is necessary, just curiosity. 
Space is limited! Reserve your seat now.

Visit IllinoisScience.org to sign up for our mailing list of future fascinating programs.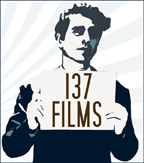 137 Films is a nonprofit, 501c3 documentary production company based in Chicago that promotes science literacy through storytelling.  137 Films creates films out of the stories found in the world of science and strives to entertain, educate and inform
by exploring how science's search for answers impacts our cultural, political and personal lives.