Secular Bible Study has caught the attention of the St. Paul Interfaith Network (SPIN) -- and we're talking!
Secular Bible Study-
Interfaith Conversation Cafe
Meetup VII:
Patriotism & Religion

Time & Place:
Monday, July 15

6:45-8:45 PM
St. Paul Area Council of Churches HQ
1671 Summit Ave, St. Paul, MN 55105

St. Paul Interfaith Network (SPIN) is again inviting the atheists, UUers, and theists of Secular Bible Study to have a joint meetup with their "interfaith dialogue" group -- SPIN's "Interfaith Conversation Cafe" (ICC), which is co-hosted by none other than our own long-time SBS member, Steve Miller.
Last month, partly in response to the Boston Marathon bombing, we voted to discuss the role of LGBTQ Rights. So what will be the topic that we nominate and vote to discuss this month? Attend and choose! But we'll be suggesting participants consider a dialogue around the theme of "Patriotism & Religion!"
In the words of our co-host, Steve:
"This month we'll consider the theme of Patriotism. Is it something more than religion, or does the phrase "God and Country" mean that a patriot must be a believer? What of Pat Tillman, an open atheist, who left behind a football career to fight and die in Afghanistan? Do recent U.S. actions prove Samuel Johnson correct when he claimed that 'Patriotism is the last refuge of the scoundrel'? Or does America remain Reagan's 'Shining city on the hill' and an inspiration to those who love freedom everywhere? Do we live in an exceptional nation that transforms immigrants from around the world into proof that 'E Pluribus Unum -- From Many, One,' is true? Or does too much diversity turn the 'melting pot' into a slag heap? Do we say, 'America, love it or leave it,' or 'If you love it, try to change it?' Finally, what does 'love of country' really mean?"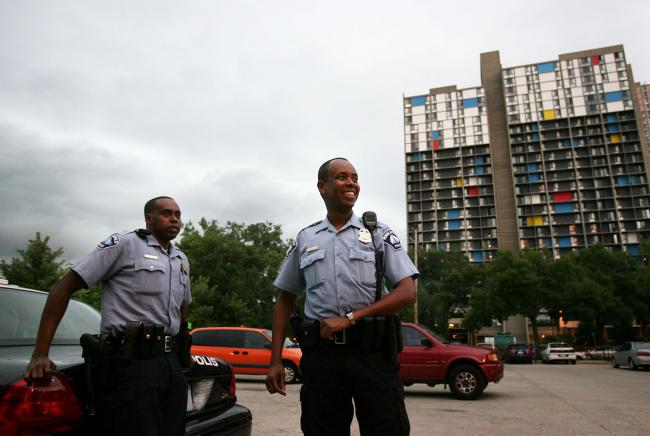 All participants will be encouraged to ask their own questions and bring their own perspectives. We are even open to other topics being raised. As always the greatest resource of Interfaith Conversation Cafe and Secular Bible Study are the experiences and insights of those who come.
Don't miss this Joint ICC-SBS Meetup on the theme of "Patriotism & Religion!" RSVP "YES" today, and make your thoughts known -- to all!
__________
SBS-ICC FAQ:
Q: What is the joint ICC-SBS Meetup all about?
A: According to their website (www.conversationcafe.org),  ICC is "an interfaith dialogue focused on questions of faith as they affect our world. Open, facilitated conversations address topics of faith and society - by listening and questioning with curiosity, discovery and sincerity."
Q: Why should SBS jointly meetup with ICC?
A: One of our original purposes according to our co-founders Chester Barber & Grant Steves, and our co-sponsors, the Methodist church, Minnesota Atheists, and The Circle of Reason, is to encourage local "interfaith groups" to become more inclusive in inviting atheists and secular humanists into their dialogue -- so this is our chance!
Q: How does this joint Meetup work?
A: This joint ICC-SBS Meetup will be a little different than SBS's usual style:  Rather than have a lecture followed by discussion, we'll follow ICC's  "Socrates Cafe"-style of choosing a popular topic for discussion that same evening. Also, in the first round we pass a "talking object" and timer, and sit in a circle, to facilitate dialogue (and minimize yelling!), with SBS-like, back-and-forth dialogue held for the second go-round. But with folks like Steve Miller hosting, we've had no dearth of informed, thoughtful conversation about our topic of majority interest.
Q: Uh, is there any FOOD?
A: There will also be a snack available, as well as coffee/tea (but bring your own mug) -- an expenses-defraying donation jar will be out, but Frank Burton will be putting in some cash for us SBS attendees.
Q: Where do we meetup?
A: This joint Meetup will NOT be held at First Universalist Church, but at St. Paul Area Council of Churches (SPACC)'s St. Paul meeting room facility on Summit Ave, 2 blocks west of Snelling or 10 blocks east of the Mississippi River,  on the north side of Summit Ave., opposite Macalester College (see map link). Conversation begins promptly at 7:00 pm; doors are open at 6:30 pm. This month we'll start staying an extra 15 minutes, until 8:45pm, to allow more discussion, and if enough folks show up we'll break into two groups to allow us to speak longer.
Q: Why should I attend?
A: To change the world, of course!  "Interfaith" has for too long been a club to which atheists weren't welcome. No more! So come on over to Summit Ave. to see what the "new interfaith/transbelief dialogue" is all about! Join us for SPIN's and SBS's first "mutual outreach" between the interfaith & secular communities, to dialogue on issues of religion and society!