First Universalists Again Join Secular Bible Study!

1stU-SBS attendees will rejoin Philosophy scholar Frank Burton and Atheist scholar August Berkshire to continue exploring our own opinions on the similarities and differences between the ethical precepts and practices of Christianity and Atheism.
Two weeks earlier, Frank introduced us to the history of ancient ethical/moral codes, including those of Monotheistic Judaism, Christianity and Islam, and touched on the later teachings of major Christian philosophers like Augustine, Luther, Calvin, Kierkegaard and MLK.
August then introduced the atheist perspective on morality with and without God. He examined belief in a generic god and a specific god (of Judeo-Christianity) and argued that it is impossible to be moral based on god-belief except by accident. He asked whether belief in a god has a helpful influence on moral actions, even if a god doesn't actually exist. August presented evidence that morality derives from our naturalistic evolution as a social species. He explained how our physical brains affect our moral judgments and give examples of morality found in non-human animals. Finally, he presented examples of secular codes of ethics.

This week in our followup Part II, Dialogue, Frank, August, Candace and 1st-U/SBS attendees will:
A) Discuss what we think of two brief, modern secular codes of ethics: the American Humanist Association's "Humanism and Its Aspirations" and the United Nations' "Universal Declaration of Human Rights".
B) Discuss questions like these:
Does (or should) the Bible have an absolute moralistic or legalistic authority on Christians?
Can a religious person hope to be good only by applying naturalistic ethics to their God-belief?
Have Christians been dependent on arbitrary strictures found in the Bible, or are such strictures historically grounded and convergent with naturalistic ethics?
Do modern Christians believe that love alone is the criterion for moral action, and that reflection on scriptures simply helps inform that morality?
If atheistic ethics is evolved, not chosen, do atheists continue to question their ethical assumptions once they abandon religious doctrine?
Is there a common ground for morality across many different belief systems? If so, is it the same as atheists' naturalistic ethics?
Is Natural Law non-Christian? Even if Jesus taught it, too?
Should we actually love our neighbors? Or just tolerate them?
Are most communists, socialists, liberals and libertarians atheist? Are most conservatives Christians? If so, why?
If the Bible teaches us to give our worldly goods to the poor, from what influence does the "prosperity gospel" arise?
Does everyone agree laying down one's life for another is a highest good?
If Christians and Atheists each claim moral authority, how do they each explain the cause of immorality within their own groups?
In what ethical worlds do different restrictions on abortion originate? How about when they're restrictions on contraceptives and stem cell research?
Is non-violent resistance the exclusive territory of Jesus, Gandhi and MLK?
Why don't atheists rape, pillage and murder if for them there's no Hell? Don't Christians avoid doing these things only because they fear eternal flames?
Why don't Jews eat ham, now that it's free of trichinosis?
Why don't we have slaves anymore?
We will ask these (and other) questions of each other and our two Speaker-Moderators, Frank and August, in a free-wheeling debate on what it means when we say "Christian Ethics" and "Secular Ethics"!

Be GOOD, and don't miss our 1stU-SBS Joint Meetup Series on August 9 & 23, on the "Ethics of Christianity and Atheism" -- or you'll feel oh so BAD!
RSVP " YES " today!
Stele Containing The Code of Hammurabi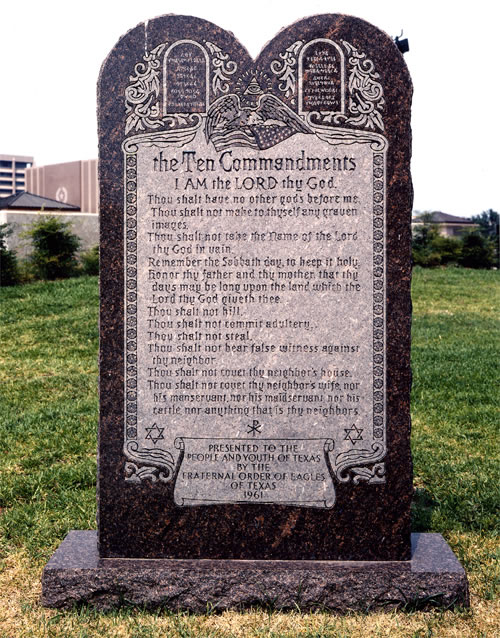 The Ten Commandments

The Golden Rule
The Rich Entering the Kingdom of Heaven
Non-Violent Resistance
Religious Doctrine Influenced by Natural Philosophy?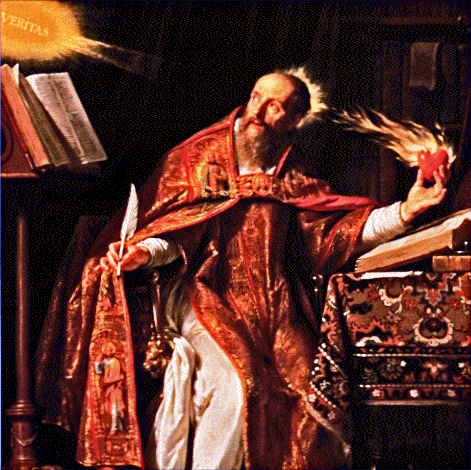 Augustine
Calvin
Kierkegaard
Unalienable Rights: Life, Liberty, & the Pursuit of Happiness
Objectivism & Libertarianism
Communism