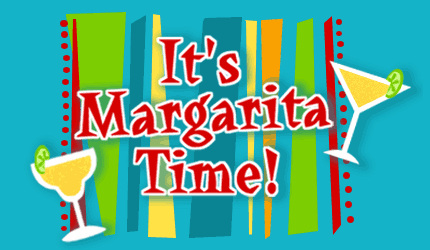 Margarita is one of the most popular cocktails mostly for ladies
The margarita is a Mexican cocktail consisting of tequila mixed with Cointreau or similar orange-flavoured liqueur and lime or lemon juice, often served with salt on the glass rim. It is the most common tequila-based cocktail in the United States. The drink is served shaken with ice (on the rocks), blended with ice (frozen margarita), or without ice (straight up).
This event has been published in some big and popular Meetup groups and a big turnout is expected. Hence be prepared to make new friends not only from this group but also members from other big and popular Meetup groups.
Do you enjoy Mexican Margarita? Do you enjoy meeting people to make more friends? Combine these two passions and join us for the Margarita Party and networking event
A margarita party is a great talking point, providing a versatile tool to bring people together. The relaxing atmosphere created at the party will enable those present to mix friendship and pleasure, developing stronger friendships
and may be relationships
 A great way to learn more about other members whilst  enjoying Margarita
Margarita is a very popular tequila based summer cocktail.  It is a Mexican cocktail flavored with orange liqueur or lemon juice.  It's a very refreshing drink and can be made in many ways.  The three basic ways to serve this cocktail is neat, on the rocks or frozen.
Early Bird Ladies will be given free roses.
THE CENTRAL
The Central, directly opposite the happening Clarke Quay district, is located in the city center, a above the Clarke Quay MRT Station along the historic Singapore River,
Venue: Blisshouse
Location:6 Eu Tong Sen Street, The Central ,#03-21
Blisshouse is a recently opened bar & restaurant in Clarke Quay.Designed as the Garden of Eden with a grass like floor, a bridge to walk over, a fountain and trellises with flowers and plants.
It is the ultimate place to meet other working professionals for friends or looking for a date is such a romantic and cozy garden.
Welcome to our wine  party at Blisshouse where after a long hard week at work,it is time to unwind and meet other members, make new friends and hopefully find your Adam or Eve.
Registration fees:S$15(payable in cash only) for a glass of margarita and free roses for ladies(while stock lasts).
Please register for event at the registration counter of the venue and receive a drink coupon(redeemable at bar counter. Lost drink  coupons are not replaceable) and a name tag.Please wear the name tag always during the event with a name(real or not). Persons without name tags will be requested to leave the event and will not be  allowed for future events.
Newbies: Get a star sticker @registration counter. 
Going back with a lot of new friends
If lucky, going back with someone special
Francis
Assistant Organiser
Nice pictures of the past Margarita Event.
FAQ (Frequently Asked Questions)
Questions:
Hello! I would like to go to this event. But I am very new to the group. Is it okay to go this event by myself? Thanks!
Answer:
Yes, most of the newbies come by themselves. But after attending my event; they go back with a big circle of new friends.
If you are attending the event for the first time, it is only natural you get a bit nervous. Do not worry, meet me and inform that you want to be introduced . How to identify me? I am an Indian with a name tag "FRANCIS ORGANISER"
----------------------------------
Question:
What is the best time to make more friends?
Answer:
Please come between 7-8pm. During the period, members will go around, mingle, make new friends and form small groups based on work, hobby, interest, etc.
---------------------------------- 
Question:
How to identify the venue of this Meetup?

Answer:
Most of the time, we will have our own signage. Hence please look for signage with words "FRANCIS MEETUP EVENT" at Registration Counter and at the entrance of the venue
----------------------------------
Questions:
hello! am new and haven't exactly tried such meetups so cld I ask how do we recognise each other?
Answer:
It is very easy to recognize other members since all my members will have name tags. Most of my events are private events. Hence you can mingle with others freely.
----------------------------------
Questions:
My work will end late ... Can I get there by 8pm ?

Answer:
Yes, but my only worry is that if you come late, you may lose the golden opportunity to meet most of the lovely guests
----------------------------------
Questions;
I will be bringing guests with me.. I hope it's not too late to inform..
Answer:
Sure, please bring your friends, colleagues and business associates who  want to go to a party that is really happening.
----------------------------------
The group or the organiser shall not be held responsible nor liable for any of the guests' incidents during any meetup organised.
The Organiser and Assistant Organiser reserve the right to refuse entry, expel from the event or ban any member from the group without assigning any reasons thereof