For our "FREE" (yes, all of our meetups are free) December meetup we have a special guest, Rasmus Lerdorf, visiting to talk about "PHP in 2011". Rasmus Lerdorf, the inventor of PHP, will talk to us and give his perspective on the prospects of his brainchild.
Topic: PHP in 2011
A look at the state of PHP in 2011 and how it fits into the current technology stack followed by an overview of what you should and shouldn't be doing along with a summary of new and upcoming features in PHP 5.3 and PHP 5.4. This will be a 90 minute talk with an extensive Q&A session will follow.
ABOUT PRESENTER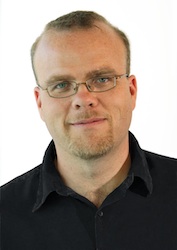 Rasmus Lerdorf is known for having gotten the PHP project off the ground in 1995 and has contributed to a number of other open source projects over the years. He spent 7 years at Yahoo and has since worked for and consulted with various startups. He was born in Greenland, grew up in Denmark and Canada and has a Systems Design engineering degree from the University of Waterloo. You can follow Rasmus on Twitter or find him on Google+.
SPONSORS
Meet Our Event Sponsors: Server Grove
ServerGrove specialises in providing hosting solutions for sites and web applications built using PHP and PHP Frameworks. Since its inception in 2005, ServerGrove has been dedicated to the advancement of PHP having backed countless conferences and meetups and contributed code and resources to open-source projects. ServerGrove is one of the few hosting companies in the world that can boast of a state of the art infrastructure sitting atop of one of the most connected points in the globe, with a staff dedicated to providing support for PHP software and a solid commitment to its community.
Detailed map with directions for the event:
http://maps.google.com/maps/ms?msid=207446363162184531179.00049028ccee771832546&msa=0