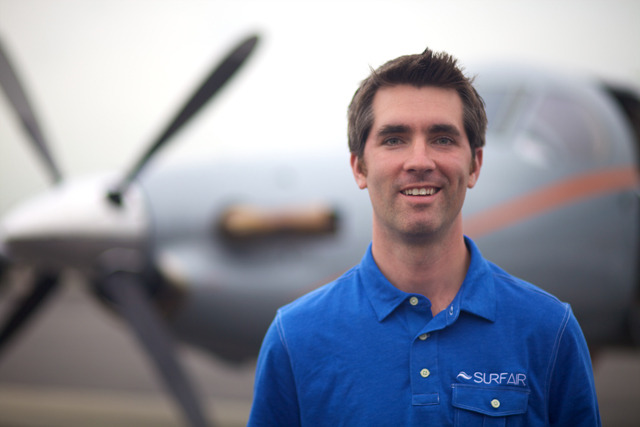 Join us November 16 as we welcome Wade Eyerly, co-founder of Surf Air. Prior to founding Surf Air, Wade worked in national defense, filling various roles for an intelligence agency. He served as a Senior Business Consultant leading Lean Six Sigma process improvement activities for the National Security Agency, and spent four years as an intelligence officer with the Department of Defense. Before leaving politics to work for the government, Wade worked on two Presidential campaigns, including time as a Press Advance Representative for Vice President Dick Cheney. Additionally, Wade served in Iraq from[masked] where he built quantitative models that were used to predict conflict and help keep soldiers safe. Wade received the Secretary of Defense's medal for the Global War on Terror, and the Civilian Joint Service Commendation for his work there. Wade earned a B.A. in International Economic Policy and Cross-Cultural Relations from Central Missouri State University and a Master's in Public Policy and International Development Management from Brigham Young University – where he also earned a Global Management Certificate. In 2005, Wade received the Outstanding Recent Alumni Award from Central Missouri State.
This is a paid event. RESERVE your ticket here.
AGENDA
6:00 - Networking and Pizza
7:00 - Fireside Chat
8:00 - Questions and More Networking
WHAT IS STARTUP GRIND?
Startup Grind is a 30-city event series hosted in 13-countries that educates, inspires, and connects entrepreneurs. Rooted in the heart of Silicon Valley, Startup Grind brings the world's greatest founders and investors to tell their stories on stage and share it with our global startup community. There are brilliant entrepreneurs everywhere so start learning and networking with them at your local Startup Grind community.
For more information visit StartupGrind.com or follow us on twitter @StartupGrind.

Startup Grind Aims To Inspire Next Generation Of Global Entrepreneurs
Pinterest's Unlikely Journey To Top Of The Startup Mountain
Unicorns, Banana Suits, & 500 Startups; Just A Night w/ Dave McClure
HOSTED BY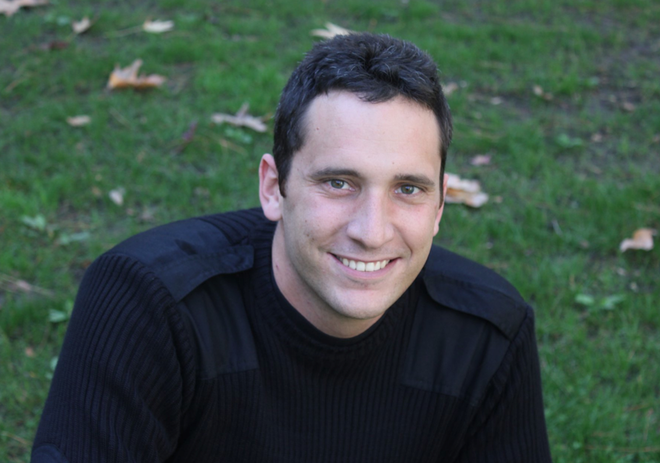 Sam Osborn - Director of Startup Los Angeles
Sam Osborn is a Los Angeles based producer who has created television programming around topics ranging from surfing and music to martial arts and social media. A graduate of the Annenberg School for Communication and Journalism and two-time College Television Award winner, Sam's mantra has always been to create content that Educates, Inspires, and Entertains.
Email:  [masked] | Twitter: @samosborn1
THANK YOU TO OUR AMAZING SPONSORS!

Interested in sponsoring a Startup Grind event? Contact us.