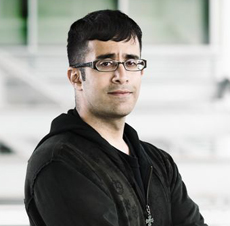 Join us August 29th when we welcome Rahul Sood, the GM of Bing Fund, a new angel fund with an incubator program backed by Microsoft's Online Services Division. Rahul is a true entrepreneur who loves meeting founders and learning about the next big idea. He knows what it takes to be a success having started two companies in the last 16 years. He sold Voodoo PC to Hewlett Packard in 2006 and is a co-founder of BrightSquid Medical, a unique collaboration platform for medical professionals, which was subsequently acquired by NetworksMD.
He will be speaking about and answering questions on the goals of the Bing Fund. The Bing Fund makes angel investments and works closely with startups to take their businesses to critical mass. During our fireside evening event you will be learning what the Bing Fund is looking for from entrepreneurs to get selected for their portfolio. Learn what Rahul looks for in founders and in a business plan in order to be part of their family of start ups.
COST: $17 to be paid in advance.

THIS IS A PAID EVENT. Purchase your tickets via Eventbrite, here.
AGENDA
6:00 - Networking and Beer/Wine/Appetizers
7:00 - Fireside Chat
8:00 - Questions and More Networking
WHAT IS STARTUP GRIND?
Startup Grind is an event series and website designed to help educate, inspire, and connect local entrepreneurs. Each month we welcome an amazing speaker who shares their story with our community and tells us what worked, what didn't, and what they'll do differently next time. It's an amazing opportunity to learn from the best, network with other members of the startup community, and improve your chances of entrepreneurial success.
For more information visit www.StartupGrind.com or follow us on twitter @StartupGrind.
HOSTED BY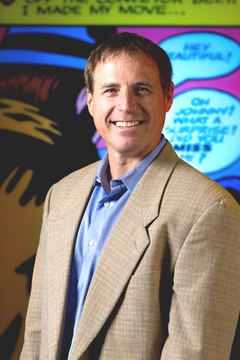 Michael Grabham - Director of Startup Grind Seattle
Michael is optimistic, genuine and a problem solver. He loves starting companies and enjoys the collaboration with smart people to figure out how to create value for a customer. He has been lucky enough to start a few companies, raise capital and see the hard work payoff. Michael enjoys the experiences you must go through to get a company into a growth mode and see its first service/product create revenue. He is a currently working on an mobile service that has yet to be released to the public and runs a web development company.

www.addmorebuyers.com
Email: [masked] | Twitter: @grabmike
THANK YOU TO OUR AMAZING SPONSORS!

Interested in sponsoring a Startup Grind event? Contact us.