THIS IS A PAID EVENT PURCHASE YOUR TICKET HERE
Annelies Van Den Belt, DC Thomson Family History
Annelies van den Belt is an international visionary executive, with proven commercial and operational successes in several global markets, media and digital industries.

Annelies joined the innovative genealogy business DC Thomson Family History (formerly Brightsolid) as CEO in September 2013. DC Thomson Family History includes household names like Find My Past and Genes Reunited.

She was previously Group Chief Executive of SUP Media, the leading digital publisher in Russia and has held other executive and influential roles at ITV, Telegraph Media Group and News International.

While at ITV she oversaw the launch of ITV.com in May 2007, and held the title of Managing Director.

At Startup Grind Toronto we believe that addressing the shortage of women at tech events, on startup teams and among funded startups is not an act of affirmative action, but it is on the path towards better productivity in innovation. The shortage is only the most obvious sign of the lack of diversity in decision making and the resulting inefficent allocation of resources. That is why we added local Female Founders and Funders theme fireside chats to our planning last June with Michelle Scarborough and in January with Daphne Kis (introduced by Esther Dyson).
On May 5th, with our second guest referred by Esther Dyson, we are pleased to present Annelies Van Den Belt, as part of Startup Grind's global participation in the #40Forward initiative sponsored by Google for Entrepeneurs. 
In Toronto, we are thrilled to be working across the local ecosystem with these communication partners who are each leading efforts to building awareness of these critical issues: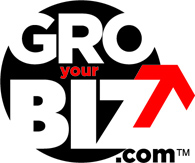 Agenda
6:30 Networking and Food
7:30 Fireside Chat
8:30 Networking
Hosted By Michael Cayley, Toronto Chapter Director
Hi I'm Michael Cayley, Founder of Cdling (pronounced "seedling"), a platform that builds trust between investors, startups and mentors. I'm also Founder of the Ontario Cross-border Technology Innovation Ecosystem (OCTIE) Study. I've been doing the startup grind my whole career across Canada, the US, in Europe and China over the years. I hope that helps add some value to this conversation!
Email: [masked]
Global Partners
Google is committed to empowering entrepreneurs around the world through programs, partnerships, and our products.
Honoring its ongoing commitment to innovation and social responsibility, Verizon announced its 2014 Powerful Answers Award. The multi-million dollar global challenge, which debuted last year with much success, encourages innovators, developers and entrepreneurs to create ideas that solve the world's biggest issues and leverage Verizon's cutting edge technology to deliver ground-breaking solutions and social good. This year's categories are: education, healthcare, sustainability, and transportation. Submissions will be accepted through June 30, 2014 at www.powerfulanswersaward.com.

Local Partners
Cdling is ratings agency that builds trust between investors, startups and experts.
We advise start-up companies and early stage entrepreneurs as well as angel, venture capital, private equity and public venture capital investors and investment dealers that service this market. Our entrepreneurial clients often come to us very early in the commercialization of their product or service to take advantage of our strategic input and wide network of potential strategic partners, advisors and investors.
Shopify is a commerce platform that allows anyone to easily sell online, in-store, and everywhere in between. Preferred by over 90,000 merchants worldwide.
Upcoming events you should attend!
Toronto hosts Dominique Belanger BDC Venture Capital 5th of June 2014
What is Startup Grind?
Startup Grind is a global startup community designed to educate, inspire, and connect entrepreneurs. We host monthly events in more than 50 cities and 20 countries featuring successful local founders, innovators, educators and investors who share personal stories and lessons learned on the road to building great companies. Our monthly fireside chat interviews, startup mixers and annual conferences provide ample opportunities to connect with amazing startups and the people behind them, tap into a strong support network, form meaningful connections and gain inspiration for the startup journey ahead. For more information visit StartupGrind.com or follow us on twitter @StartupGrind.