Join fellow Los Angeles area startup entrepreneurs for Startup Workshops first meeting in Southern California at the amazing Coupa Cafe in Beverly Hills.
What to expect:
• Topics: Starting The Startup; The L.A. Startup Phenomenon
• Speakers: Tom Nora, Janine Davis
• A full, delicious, Venezuelan inspired breakfast will be served (see links to cafe menu below)
• Free Parking & Free WiFi
• Network with L.A. startup entrepreneurs, mentors, advisors.
This series of meetups will enable new startups and help people find and join L.A. Startups. A recent article estimated that over 2000 startups will launch in L.A. over the next 2-3 years. If you start attending these meetings you will soon get connected to a startup or launch your own.
There will be breakfast, introductions and 2 presentations - Starting the Startup by Tom Nora (LinkedIn), and The L.A. Startup Phenomenon by Janine Davis (LinkedIn).
We will also make sure there is time to exchange contact information among all attendees and have a Live LinkedIn Exchange of contact info.
Immediately after our first meeting we will have a second meeting to launch an actual startup with the people IN THE ROOM. Anyone who attended the first meeting will be invited. Everyone who stays to participate in the 2nd half of the meeting will have the opportunity to be an equity owner in this new company.
We'll brainstorm ideas, structure and goals using the principles we discuss in the first meeting. I have a few ideas to contribute but please contact Tom Nora in advance if you have ideas.
This should be pretty exciting!
You must register for one of the remaining slots to attend. Please book early to get the cheaper rate! You can register here or on EVENTBRITE, which has more options. Please book early as we will have limited seating.
AGENDA
7:15-7:30 Arrive
7:30-8:00 Breakfast, Intros
8:00-8:30 Starting The Startup - Tom Nora ::: focus on long term growth and scalability
8:30-8:50 The L.A. Startup Phenomenon - Janine Davis ::: perspective of a leader in Los Angeles technology industry
8:50-9:10 Contact Info Exchange, Further Discussions
9:10-?? CREATE A STARTUP!
Hashtag for this event: #StartupWorkshopsLA
Click Here to join our Facebook event page!
About Coupa Café of Beverly Hills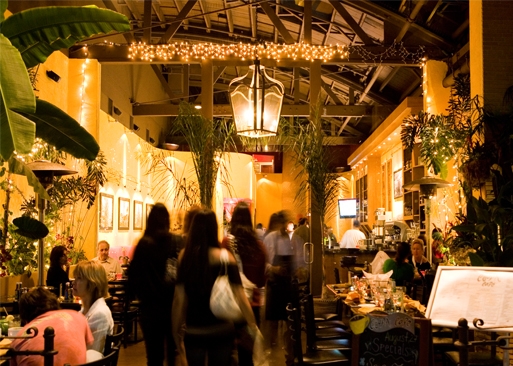 Coupa Café is an urban oasis, a lively Venezuelan restaurant featuring a completely new style of international dining which combines the best of Venezuelan dishes with the philosophy of promoting the use of organic and fair trade ingredients. Coupa Café is the only restaurant in the world outside of Venezuela where you can enjoy the nation's shade grown, handpicked, patio sun-dried, super fair trade organic single estate Arabica coffee beans roasted in small batches, along with international sweet and savory delights-- all of which you will be enjoying at the SMBLA Breakfast!
What's on the Menu?
Venezuelan Single Estate Coffee, regular and decaf, freshly baked pastries, kingslake and crane premium blend granola and plain white yogurt.
Learn more and become a fan of Coupa Cafe at:
http://twitter.com/CoupaCafeBH
We're about:
Technology Startups · Entrepreneurship · Lean Startup · Software Developers · Startup Incubation and Entrepreneurship Mentors · Cross Mentoring with expert CEO business owners · Branding · mobile advertising · HTML5 · mobile applications · Santa Monica · Venture Capital · Angel Investors · Silicon Valley Entrepreneur · Startup Ventures