The sixth 'Sydney Computational Biologists' meetup will present a talk from Scooter Morris, who is visiting from UCSF, USA. The talk will take place in the John Shine room, level 6 of the Kinghorn Cancer Centre, 370 Victoria St, Darlinghurst - next to the Garvan Institute for Medical Research. Afterwards, drinks at the nearby Darlo Bar.

From networks to structures and back again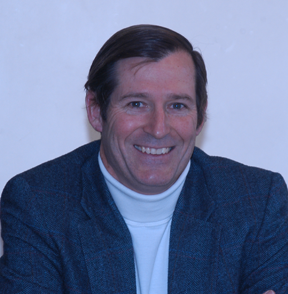 (Resource for Biocomputing, Visualization, and Informatics, UCSF, USA)

There is a long history in biology of analyzing structures and chemical compounds to understand the biological function of a protein or drug. There are more recent efforts to understand the function of larger "systems" of proteins operating together using high-throughput techniques and large-scale approaches. Often, these system approaches are visualized and analyzed using network approaches, while the tools of choice for the structural biologist might be quite different. There has been significant activity recently that merges these approaches, either to use the results from systems approaches to interrogate structures, or to use the techniques of network analysis to analyze protein topologies. In this talk, I'll discuss and demonstrate set of tools that attempt to bridge these techniques and provide new analytical and visualization approaches for both the network biologist, cheminformaticist, and the structural biologist.

In general, we'll bridge network and structural biology by linking tools broadly used in each domain: Cytoscape, which is the dominant tool used in network biology; UCSF Chimera, which is one of the major molecular visualization and analysis packages; and the Chemistry Development Kit (CDK), which is a widely used package for cheminformatics. I'll demonstrate these packages working together and discuss some of the work that utilizes these approaches to give new biological insight.

About
John "Scooter" Morris is the Executive Director of the Resource for Biocomputing, Visualization, and Informatics at the University of California, San Francisco. Before finding his home in academia, he was a Distinguished Systems Architect at Genentech, Inc., where for 19 years, he participated in the joys and trials of life in industry. He received his Ph.D. in Medical Information Science from UCSF in 1990, and has bachelors degrees in Physics, Biology, and Computer Science from UC Irvine. Scooter is a member of the Cytoscape core development team, and author of several Cytoscape plugins and core features. In his "spare time" he is the Vice President for Conferences of the ACM Special Interest Group for Computers and Human Interaction (SIGCHI) and he is known to voluntarily jump off perfectly good boats near Alcatraz Island for a brisk swim to shore.