Join us for Friday StartupWindDown at Edgecliff's favourite co-working space,WeCo. 
We will hear from David Kenney, Partner at Hall Chadwick. David has 25 years experience in business growth, international tax and corporate transactions.
With extensive experience working with companies from startup to IPO, including Freelancer's IPO last year, David has all the info on building a global business, and can discuss, how to structure your business in the early days, without breaking the bank.
David is an active mentor for StartMate, Muru-D, and Incubate.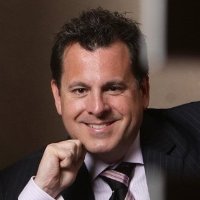 He will talk about:
• Mistakes startup make early in life that can cost them later on
• Where to incorporateHow to structure the company and shares
• Practicalities of raising capital, locally and internationally
• Entering new markets: thoughts on tax structures etc. 
With thanks to Braintree for supporting this event and providing beer for the evening.