Startups are often faced with limited resources in their quest to commercialize new technology.
Minimum Viable Product (MVP) is a strategy used for fast and quantitative market testing of a product or product feature, popularized by Eric Ries for web applications. A MVP has just those features that allow the product to be deployed, and no more.  Eric defines MVP as "the minimum viable product is that version of a new product which allows a team to collect the maximum amount of validated learning about customers with the least effort."
Here are 10 great examples of MVP:
"If Apple can launch a smartphone without Find or Cut-and-Paste, what can you cut out of your product requirements?" – Sramana Mitra
USV-backed foursquare uses Google Docs to collect customer feedback. No code, no maintenance.
Fliggo sells it before they build it.
Grockit puts up a notify-me-when-you-release form on steroids.
Auto e-commerce site uses manualation and flintstoning for their backend.
Semiconductor company uses 5 people and FPGAs to build a $100M semiconductor product line.
Consumer company uses fake screenshots to sell their product.
Allicator uses Facebook ads: "Ditch Digger? Feeling spread thin? Click here to complete a survey and tell us about it."
ManyWheels uses Microsoft Visio to build clickable web demos for prospective customers.
Cloudfire uses a classic customer development problem presentation.

There are a lot of platforms & tools for creating your MVP. In this workshop we will cover some of the tips & tricks to get your MVP done so that you can move your product forward. This could help your startup attract co-founders to getting those early adoptors to buy in or even raising funding for your startup.


Speakers:
Shawn Ghosh, Founder TechMeetups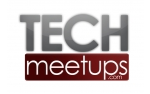 Shawn has over 20 years of experience in the Software Industry having started his career teaching himself 'C' language and launching his own Startup in College and exiting 3 years later. 
He has worked on development platforms that have evolved from languages like C, Delphi & Visual Basic in the 90's to PowerBuilder & .NET and more recently PhP & JavaScript.  
He will be talking about new platforms that are emerging to become interesting options for Startups to get their Apps out through the door. These platforms are non-program
mer focused, easy to learn, quick to build on, supported by massive communities and very cost effective.
Dan Pala, Elance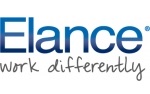 Elance is a global online staffing platform where companies, organizations and individuals can hire independent freelance professionals and use online collaboration tools to manage teams and projects.
Manuel da Costa, Leanconf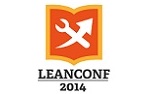 Lean Startup Manchester and Leanconf are community driven events helping entrepreneurs and startups use Lean startup principles effectively 
                                            SPONSORS 
Saul Cullen, Paymill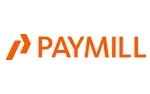 PAYMILL offers you an online payment service, which makes the transactions in your online shop easy. Discover the innovative payment system from PAYMILL
If you have any questions and suggestions, please contact                                      silvia[at]techmeetups[dot]com