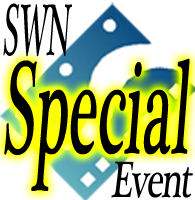 Event Date: Friday, May 31 - Sunday, June 2, 2013 || Stop by our booth and join us as we host our Pitch Boot Camp
The Great American PitchFest & Screenwriting Conference returns for its tenth exciting year, May 31 - June 2, 2013 at the Marriott Burbank Hotel & Convention Center with more options than ever:
MASTER CLASSES: Luke Ryan from Paramount will be teaching a powerful 'World Building' class on becoming a professional, global screenwriter. On The Page's Pilar Alessandra will be helping writers whip their screenplays and pitches into shape in the popular 'PitchFest Prep Class', and Career Consultant Lee Jessop will offer an intensive screenwriting master class on everything from how to get an agent, to how to launch your spec script and create a professional career.~
"YOUR CAREER IN A DAY" POWER CLASSES: On Saturday, June 1, 2013, your career starts at a new and exciting event we call "Your Career In A Day." Immerse yourself in 15 half hour, power classes and learn everything from 'Crafting Great Dialogue', 'Creating Great Villains', and 'Mastering Theme & Character Arcs' to how to 'Structure Your Screenplay', 'Get An Agent', and 'Pitch Like A Pro'. End your day inspired and enlightened. $120 gets you all the tools you need in one day. Includes lunch.
PITCHING: Pitch to approximately 120 Agents, Manager, and Production Companies. Tickets are sold to only 500 writers. Event sells out each year.
EXECUTIVE LUNCHEONS & PARTIES: Join us for our tenth anniversary as we celebrate our biggest and best year yet. More parties and networking opportunities than ever before!
FREE CLASSES: More than 20 free panels, workshops, and sessions with screenwriters discussing their craft, with advice and support from some of the most respected producers, agents, and studio executives in the business. These classes are absolutely free to anyone who wishes to attend, no catch. (Just RSVP to [masked] to attend & arrive early to ensure seating.) Don't miss out on our ten year celebration (or the cake!)
Visit https://pitchfest.com/ for details. BE YOUR OWN PROTAGONIST - at the only screenwriting conference created BY writers FOR writers. Join the #1 Rated PitchFest (Script Magazine) and make this your year for screenwriting success! See the schedule of events.
SPECIAL OFFER:
SWN members and guests...thanks to our friends at The Great American PitchFest, the discount code of SWN2013 will get you 20% off Your Career In A Day as well as all of their other packages.
**********
Join SWN as we host our Pitch Boot Camp ~ Back by popular demand!
Saturday June 1, 2013
7pm to 9pm ~ Academy Ballroom Three

Tickets are $20 each – available in the Á la carte Section
Sign up here: https://pitchfest.com/pitch-boot-camp/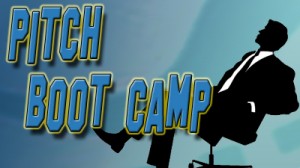 Please join us at the:
Great American Pitchfest

Marriott Burbank Hotel & Convention Center2500 N.  Hollywood Way, Burbank, CA 91505