*****DUE TO CIRCUMSTANCES BEYOND OUR CONTROL, TODAY'S EVENT WOMEN IN TV: SUCCESS AND FULFILLMENT HAS BEEN CANCELLED.  WE APOLOGIZE FOR ANY INCONVENIENCE*****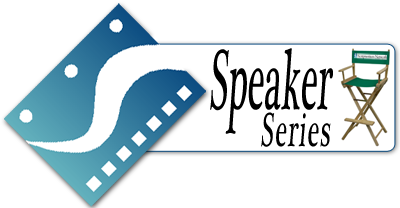 Event Date: Saturday, June 8, 2013 || Speakers: Ligiah Villalobos, Shana Waterman, Diane Houston, Meg DeLoatch, Jen Grisanti, Alison Taylor & Taj Paxton (moderator)|| Check-in: 12:30 pm ||
An opportunity to hear executives, writers and directors discuss their projects and their paths to success, how they navigate craft and being a perpetual learner, what strategies work to keep their lives in balance and where the challenges exist.
Topics covered will include: paths to various positions, current projects and the guiding principles that have defined their work and their success.
IMPORTANT:
For security purposes, you must REGISTER before 10:00 pm on Thursday, June 6, 2013 or you will not be admitted onto the lot.
**Please note that each guest and/or attendee needs to REGISTER individually.
Members only, Sign-In Here

Guests, Sign-In and Pay Here
*Must pay online to reserve a seat.

Free Event Pass Holders, Sign-In Here
*Must show free passes at the door. (You would have received this pass from one of our previous meetings or events.)

Admission:
FREE for SWN members! (Join Now!)
$30.00 for non-members (Please Pay Online)
Check-in begins at 12:30 pm.
Event starts at 1:00 pm.
No Refunds. No Credits.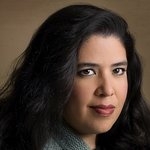 Ligiah Villalobos is the Writer and Executive Producer of the independent feature film, Under the Same Moon, (La Misma Luna), released by Fox Searchlight and The Weinstein Company. The film was an Official Selection at the 2007 Sundance Film Festival and became the highest sale for a Spanish-language film in the history of Sundance. Made for under $2M, the film has earned over $23M worldwide.
Born and raised in Mexico, Villalobos moved to the U.S. at the age of 11. She attended Brigham Young University, majoring in Cultural Geography and Dance and is currently getting a degree in Creative Writing from Antioch University, Los Angeles.
Before becoming a writer/producer, Villalobos held several positions at studios including Director, Programming for Buena Vista Productions where she oversaw all television production in Latin America, including eight #1 rated Disney Club Shows in six countries. She also developed the CD Navidad en las Americas for Disney Records, which landed at #8 on Billboard's Latin Chart, and two Prime Time TV Specials, which aired in 18 countries. She was later hired by Touchstone Television to oversee Walt Disney's prestigious Writers Fellowship Program and Director's Training Program.
After leaving Disney, Villalobos served as Director, Current Programming for the WB Network where she oversaw six prime time series. She then made a transition into film production as the VP, Creative Affairs at Esparza/Katz Productions. There, she was involved in the development of, Price of Glory for Newline and Walkout for HBO Films, also serving as a Co-Producer on Walkout. Since becoming an independent writer/producer, Villalobos has co-produced the film, Dancing in September (Official Selection at 2001 Sundance Film Festival) bought by HBO, been a staff writer on the NBC show, ED, the Head Writer on the #1 Nick Jr. series, Go, Diego! Go!, and has developed projects for ABC/Family, F/X, Salma Hayek's Co., Will Smith's Co., Norman Lear's Co., and NBC, among others.
Villalobos recently wrote the Hallmark Hall of Fame TV movie, Firelight, which premiered on ABC, in April, 2012 and was produced by Alicia Keys Co. She is currently doing a rewrite onBrides' March for Lifetime and consulting for BET and PIXAR. Villalobos was named, "One of the 25 Most Powerful and Talented Hispanic Women in the Entertainment Industry" by the Hollywood Reporter and Billboard Magazine in 2007 and was honored with the Norman Lear Writers Award at the Imagen Awards in 2008. She serves on the Board of The Writers Guild Foundation and the Advisory Board of Girls Inc. Latina Initiative. She is also one of the Editors of Two Hawks Quarterly,
Winter 2013 issue.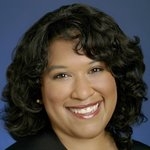 Shana C. Waterman serves as Senior Vice President, Event Series and Multi-Platform Programming at Fox Broadcasting Company where she is leading a newly-created department set out to manage the network's limited-run and digital programming initiatives. She will commission and develop long-form Event Series for Fox under the network's joint initiative with FX, will oversee the network's multi-platform programming, including Animation Domination High-Def (ADHD), The Short-Com Comedy Hour (working title), WIGS and other digital-to-broadcast efforts.
Before taking on her new role, Shana was Senior Vice President of Current Programming where she oversaw several prime-time, scripted television series including House,Glee,Fringe, Raising Hope, The Mindy Project, American Dad and Family Guy. Also while at Fox, Shana produced Fox's inaugural Seizing Opportunities Forum, spurring dialogue among creative partners about shifting audience demographics. She also currently oversees the Fox Innovators Group, an internal program designed to foster entrepreneurial thinking and innovation among employees. For her efforts, Waterman was given a 2012 FOX Excellence in Innovation Award. She joined the company as Director, Current Programming in 2006. Prior to joining Fox she was a Manager of Development at Timberman/Beverly Productions.
In addition to her work in television, Shana has sustained her ongoing interest in theater. She recently completed several years of service as a Board member and former Chair of Los Angeles-based, Cornerstone Theater Company and has worked as a consultant to New Haven's Tony Award-winning, Long Wharf Theatre. She also served as a senior researcher for playwright, actor Anna Deavere Smith and in that capacity participated in Harvard's Institute on the Arts and Civic Dialogue. Shana produced the play "Ah Ha Moments" which was nominated for an NAACP Excellence in Theater Award. Currently she serves on the Board of the New York Foundation for the Arts. Also in the public service realm, Shana was a recipient of the Association of Yale Alumni Community Service Fellowship and served as Director of Programming for LEAP, a children's educational and social mentoring program based in Connecticut. She is a graduate of Yale College and Yale Law School.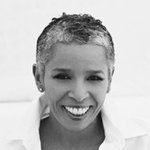 Dianne Houston is an Academy Award nominated writer and director. Born and raised in Washington DC, Houston left home at age 16 to work in experimental theatre in New York City. Her early work, as both actress and as director was with such theatre greats as Liz Swados, Joseph Papp, Joe Chaikin, La Mama, Woody King, and Ntozake Shange. It was this diverse background that laid the foundation for her immersion into film and television.
Dianne Houston is known for her unique skills as a storyteller, and as a builder of memorable characters.
Houston transformed a forgotten Harlem Renaissance short story into an Academy Award nominated short film, Tuesday Morning Ride, which she both wrote and directed. She has written/produced on staffs of prime time series of City of Angels , and The Education of Max Brewster. She has developed film and television projects for Showtime, NBC; HBO; ABC; CBS; FOX; A&E; TRIBECA FILMS; PARTICIPANT FILMS; UNIVERSAL, SONY, PARAMOUNT, and HARPO Productions.
In addition to her Oscar nomination, Houston was also nominated for an NAACP Image Award for writing "Take The Lead", and received a Humanitas certificate for "You Must Remember This". Houston's prime time directing credits include: City of Angels, NYPD Blue, Presidio Med, Soul Food, Strong Medicine, and Crossing Jordan.
In 2005, Houston took a forced break from the directing world to deal with a discovery of and treatment for breast cancer. During this seven year "hiatus", she wrote the popular film, Take the Lead ; developed the Universal film project "Missy" based on the tumultuous inner life of superstar Missy Elliott; wrote "The Knights of the South Bronx" for A&E; sold her post-slavery teleplay, "A Band of Angels" to Hallmark Hall Of Fame; and sold her TV pilot script "Baltimore" to NBC.
Now seven years completely healed, Dianne Houston is at long last making her first feature film, Harriet, starring Viola Davis.
She and her partner of nineteen years have two young children and live in Los Angeles.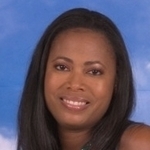 Meg DeLoatch is a Hollywood veteran having written and produced on a variety of hit shows during her career.  Highlights include working with Bette Midler, Jennie Garth and Ice Cube.
Meg's credits range from family friendly shows like Family Matters and One on One to adult comedies Bette andBrothers.  She also created and executive produced UPN's romantic comedy, EVE, starring Grammy Award-winning Hip Hop artist Eve.
Refusing to be boxed into just the comedic arena, Meg recently wrote and produced on VH-1's hit drama, Single Ladies, and is completing a middle grade fantasy novel about a boy who fights demons.
Currently a Co-Executive Producer on Disney Channel's Austin & Ally, Meg is also working on her most personal project to date — as she is pregnant with her first child.
A native of Maryland, DeLoatch combined her interests in theater, literature and visual media and earned an interdisciplinary degree in writing for communication from American University.  She subsequently moved to California, where she participated in the Warner Bros. Writers Program and Bill Cosby's Guy Hanks Screenwriting Program at the University of Southern California.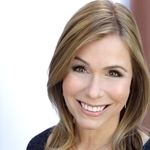 Jen Grisanti, international speaker, is an acclaimed Story/Career Consultant at Jen Grisanti Consultancy Inc., Writing Instructor for Writers on the Verge at NBC, former 12-year studio executive, including VP of Current Programming at CBS/Paramount, blogger for The Huffington Post and author of the books, Story Line: Finding Gold In Your Life Story andTV Writing Tool Kit: How To Write a Script That Sells and the upcoming book, Change Your Story, Change Your Life.
Grisanti started her career in 1992 as an assistant to Aaron Spelling, who served as her mentor for 12 years, and she quickly climbed the ranks and eventually ran Current Programs at Spelling Television Inc., covering all of Spelling's shows including Beverly Hills, 90210, Melrose Place and Charmed. In 2004, Grisanti was promoted to Vice President of Current Programs at CBS/Paramount where she covered numerous shows, including Medium, Numbers, NCIS, 4400 and Girlfriends.
In January 2008, Grisanti launched Jen Grisanti Consultancy Inc., a highly successful consulting firm dedicated to helping talented writers break into the industry. Drawing on her experience as a studio executive where she gave daily notes to executive producers/showrunners, Grisanti personally guides writers to shape their material, hone their pitches and focus their careers. Since launching the consulting firm, Grisanti has worked with over 500 writers specializing in television, features and novels.  Due to her expertise and mentorship, thirty-four of her clients have staffed as writers on television shows and fourteen have sold pilots, two that went to series.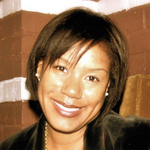 Alison Taylor is a television writer and producer for Clarissa Explains It All, Roc, Married With Children, Sister/Sister, Hanging With Mr. Cooper and Lizzie McGuire. She is the screenwriter of The Disney Channel movieThe Cheetah Girls, the hit television movie that began the hugely successful run of musical movies from The Disney Channel. You're welcome, America. She is also the screenwriter of The Cheetah Girls 2: When In Spain, and is the creator and Executive Producer of the Nickelodeon show Just Jordan. She counts it an honor to have worked with the legendary entertainment icon, Barbie, as the author of her latest movie, Barbie in the Pink Shoes.
Alison lives and works in her hometown of Pasadena, California.
SPECIAL GUEST MODERATOR:  TAJ PAXTON

Taj Paxton is an experienced industry professional with a 15 year tenure in entertainment across film, television and music that includes running the production company of actor/producer Forest Whitaker, Business Development for MTV Films, Producer for Star Jones' 1st television show and managing recording artists like Me'Shell Ndegeocello. She is a comedy writer. Her short film, A Fat Girl's Guide to Yoga, won NBC's Comedy Short Cuts Award, both the Jury and the Audience. Her writing / directing work has aired on BET and TBS. Throughout her career, she has practiced and taught meditation and stress-reducing techniques to thousands and is the creator of Hollywood Zen an initiative to preserve the well being of industry professionals and guide them in creating success without stress.
Join us on the Second Saturday every month at:
**NEW New Location…
TDJ Studios
5723 Auckland Ave.
North Hollywood, CA 91601
As this is a professional event, we ask that you please arrive prior to the event start time.
Meeting Timeframe: 1:00 pm to approximately 3:00 pm
Free Parking!
Please remember to bring a picture ID and your SWN Membership Card!
Any questions, email us at [masked].