UncorkedDenver.com and Meetup members-LAST CALL FOR TICKETS! Our event is coming up quickly, TOMORROW...... TUESDAY NIGHT. We'll be turning off payment at Midnight tonight so we can get our headcount in to the chef Tuesday morning. 90% of the tickets have already been sold. You must go to the eventbrite link to secure your spot for this rare opportunity to meet Marc Mondavi. Payment Link: http://uncorked-mmondavi.eventbrite.com
Have you ever met a Water Witch? Learn about winemaking and water witching on Tuesday night!  We have a Napa Wine Party with the best of the Mondavi Family. We are honored to have Marc Mondavi the Winemaker and Water Witch at our next event on Tuesday March 19, 2013 and tickets are going fast. We will be removing Non paid meetup RSVP's from the RSVP list on Monday night. Please confirm with payment now.
The wine and food pairing is posted below and on eventbrite.
Please NOTE: This event is limited to 100 attendees and we will not sell tickets at the door.
Wines from Charles Krug Winery (the first winery in Napa Valley over 150 years) and Divining Rod Winery
Rare Opportunity to meet one of the top winemakers in the world, Marc Mondavi
Food Pairings to match each wine prepared by the Rodizio Grill Chef
Convenient location next to Union Station and the 16th Street Mall Shuttle.
5280 Restaurant Week for our group in Mid-March! If you missed out on restaurant week, we have the deal for you! RSVP with your wine tasting ticket for the additional dinner which is 4 courses for $26.40 per person including all the meats coming around and carved at the table. The dinner is immediately after our wine tasting event. We will have tables held for our group
UncorkedDenver.com 2013 Survey This is your opportunity to give us feedback about the quality of events, venues, wineries, etc.   This survey will take 5 minutes. Please help us create the events you want to attend in 2013 by completing the UncorkedDenver.com 2013 Survey Thanks for your help.
Upcoming this Spring and Summer: We have Graziano Winery  in April (Italian style wines, California),  Banfi coming this spring and summer.
Regards,
Stacey
What: It's Supernatural! The Winemaker and Water Witch, Marc Mondavi presenting Charles Krug and Divining Rod at Rodizio Grill
When: Tuesday March 19, 2013  6:00 PM
Where: Rodizio Grill at the Ice House next to Union Station   1801 Wynkoop St. Denver , CO 80202
Cost: $33.99 includes tax and tip (All tickets are advance payment only!)
Payment Link: http://uncorked-mmondavi.eventbrite.com

Dress: Dressy Casual/Dress to Impress
Wines: Wines are from 2 wineries the Charles Krug Winery and Divining Rod
Wine and Food Pairing (please note some wines are so recent in release they have not yet been rated)
The Divining Rod Chardonnay 2010 -with Grilled Swai
Charles Krug Sauvignon Blanc 2012 - with Caprese Skewer
Charles Krug Pinot Noir 2011 - with Spiced Orange Glazed Turkey Breast Cubes (Peito de Peru com Laranja)
Charles Krug Napa Valley Merlot 2009 -with Cheese Sirloin (Picanha com Queijo)
The Divining Rod Cabernet Sauvignon 2010 - with Brazilian Pork Sausage (Linguica Brasileira de Porco)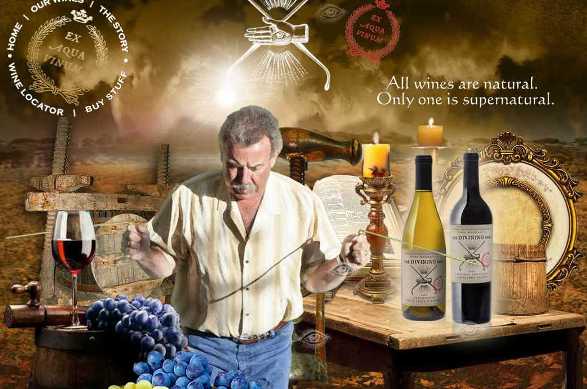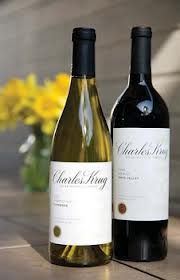 Marc  Mondavi Water Witch Extraordinaire: Marc Mondavi grew up in the Napa Valley learning about vineyards and winemaking. Being born into America's foremost family associated with exceptional quality wines led some to assume they knew the path Marc would take in life. But no one predicted that he'd possess an unexpected, mysterious talent -- the ability to locate underground water using divining rods.
We invite you to learn more about Marc's amazing gift and discover how it helps Marc create wines that aren't just natural, they're supernatural!   Marc has been water witching (also called "dowsing" or "divining") for over 40 years now. What started out as a curiosity evolved into an art that he has shared with family and friends in order to help them locate strategic water sources to establish and irrigate their vineyards.
This truly amazing and proven gift earned him the endearing title of "Water Witch" and ultimately gave him an advantage as he sought to plant great vineyards throughout California. Combined with the experience he gained in the vineyard and in the wine cellar, Marc created The Divining Rod wines to honor the instrument of this often misunderstood art.
Charles Krug Winery is a family winery. Peter Mondavi Sr. and his sons Marc Mondavi and Peter Mondavi Jr. continue their dedication to producing the finest Bordeaux style wines in the Napa Valley. To achieve this, they initiated a nine-year, $22 million investment program completed in 2010. Over 400 of the winery's 850 prime acres in Napa Valley have been re-planted and state-of-the-art winemaking equipment is now in use.
Purchase of a ticket through eventbrite for an UncorkedDenver.com event also constitutes agreement to the following Assumption of Risk and Waiver of Liability posted on our site: http://www.meetup.com/denverwine/pages/ASSUMPTION_OF_RISK_-_WAIVER_AGREEMENT/