Our first event will be a panel by corporate executives focused on what makes a startup attractive for acquisition.
We will bring executives from three verticals - FinTech, Enterprise Software and Healthcare IT - to speak on:
o What are the criteria they look for in a startup for acquisition?
o What determines valuation?
o What aspects make a startup attractive? Which are deal-breakers?
Panel section will be live streamed starting at 7PM EST (http://www.livestream.com/enterprisetechnology)
Agenda:
6:30 - 7:00 PM Speed networking (drinks and hors d'ouvres)
7:00 - 8:30 PM Panel including Q&A
8:30 - 9:30 PM More networking!
Follow us on Twitter
@enttechstartups
#enttech
Confirmed panelists: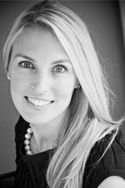 Fiona Dodd Simmonds, VP M&A, American Express
Fiona is the Vice President of Mergers and Acquisitions at American Express where she oversees overall M&A strategy, assessment of potential acquisitions and deal execution.
Prior to American Express, Fiona was at Citigroup Investment Banking, Tribune Broadcasting and News Corporation.
Bill Taranto, Managing Director, Global Health Innovation Fund, Merck
Bill is a member of Merck's Innovative Ventures Board which is focused incubation of new opportunities especially those outside traditional pharmaceutical and vaccine projects. Bill also sits across multiple senior leadership to ensure the sharing of information across the Strategy Office.
Prior to Merck, Bill was Executive Director, Health Care Strategy & Alliances at Johnson and Johnson, where he evaluated the future healthcare environment and the creation of new health care business models. He spent 18 years at J&J in various marketing, sales and business development roles. Prior to J&J, he spent eight years in investment banking.

Greg Merkle, VP Product Strategy, Corporate Markets, Dow Jones
Greg Merkle is responsible for overseeing the user experience design of the Dow Jones corporate markets product suite within Dow Jones. With more than 20 years experience in the electronic publishing and information industry, he has both the big picture vision as well as the implementation expertise. Previously, he was associate vice president, product design at Factiva (before Factiva was acquired by Dow Jones in December 2006).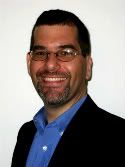 Michael Monson, Senior VP of Performance & Innovation, Visiting Nurse Service of NY
VNSNY, with $1.3 billion in revenue, is the country's largest not-for-profit home based healthcare company. As both a payer (Medicare Advantage, Medicaid Long Term Care) and a provider (homecare, hospice, long term care), VNSNY services more than 140,000 individuals a year. Reporting to the CEO, Michael's group, Performance & Innovation (PI), focuses on the core strategic and operational management issues. Michael also leads VNSNY's Innovation Office which is responsible for identifying health services, health informatics, and health IT companies that are complementary to VNSNY's existing suite of services. Michael joined VNSNY in 2004 after having spent six years working for McKinsey & Company.
Ben Boissevain, Managing Partner, Agile Equity
Ben has a broad background in technology acquisitions and expertise. Prior to founding Agile in 1996, Mr. Boissevain was an Assistant Director in the M&A department at Barclays Bank in New York from 1994 to 1996 where he executed numerous cross-border transactions. Prior to Barclays, he was Senior Manager at Erste Bank in Vienna from 1990 to 1994 where he executed the first IPO in the former Soviet Union. He began his career as a corporate attorney in White & Case in New York in 1987 where he negotiated, structured and documented significant M&A and IPO transactions.
Prior to panel, we'll have an introduction on a new accelerator focused on enterprise technology:
Ken Kay, Founder of Ecelerator (Enterprise Tech accelerator) and NJ Angel Network
Ken Kay is a serial entrepreneur with multiple successful startups under his belt including Ebudgets.com (the first software company to offer browser-based budgeting and financial reporting for corporations; it later sold to Microsoft).
He is also founder of Ecelerator, a new accelerator focused on enterprise technology, to be launched in 2012 in New Jersey, and is also founder and past chairman of Jumpstart NJ Angel Network.