Jun 17, 2014 · 6:30 PM

This location is shown only to members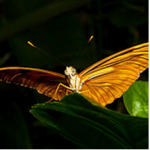 On camera flash can be pretty ugly if it's not use correctly. One of the best things to add to your new camera is going to be a decent accessory flash that will mount on top of your camera.
This class is going to be helping you understand:
• When to and not to use flash
• What are it's limits? 
• How far/how wide
• When should you use a flash in broad daylight as a "fill" light
• How to control the output of your flash for more subtle effects
• How "Bounce" flash works. 
• What are the limitations and assets of bounce flash
• What to do when you don't have a "bounce wall"
• Overview of flash modifiers
Reg. Cost: $30  -  Meetup Members: $24
EXAMPLE: In the photo below, an on camera flash was used with a bounce card to create more gradient light, faster shutter speed, more depth of field, and over power the background so as to create more contrast.