Introducing - the NEW "Disneyland Fan & Annual Passholder (DAPS) Gathering Place....
Click here: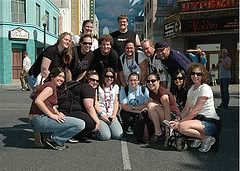 You can also JOIN our NEW group - go to this link, here:
http://fanclub.meetup...
­
Or just use the keywords "DISNEYLAND" or "DISNEY" in the search mode on www.meetups.com , to locate the group easily!
Let's enjoy the Downtown Disney area together as well, to attend movies at the AMC theatre, fine dining and concert events at the House Of Blues... wherever our interests as a group takes us!
Looking forward to hearing from you all -- the first gathering is scheduled for MAY 3rd @ the HOB... hope to see (and meet!) you there!
PEACE! (=3