Join us for the next #RDVSketch. We'll be gathering on Monday, February 24th to discuss the state of immigration in the world of startups. Whether you're founding a startup as an immigrant or are just interested in the state of legislation regarding innovation and immigration, come by and join the conversation!
Rough Draft Sketch is a monthly meetup, sponsored by Rough Draft Ventures, which pulls together university students from around the Boston area to discuss the pains and pleasures of starting and running technology startups. Each #RDVSketch features a panel of thought leaders, entrepreneurs, and innovators from around the world, all interested in helping tomorrow's leaders soak up the knowledge needed to succeed in founding new, world-changing ventures.
Free food and drinks are included at every #RDVSketch, so be sure to save that campus cash and come satisfy your tummy and your brain, all at once!
This installment on immigration and startups is brought to you by Rough Draft Ventures and FWD.us. Learn more below!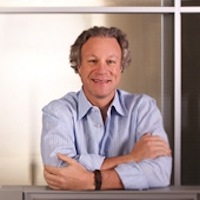 About Our Speakers

David Fialkow is co-founder and managing director at General Catalyst. Prior to co-founding General Catalyst Partners, David (together with Joel Cutler) co-founded and operated numerous businesses focused on building applied technology-based platforms and tools for the travel, information services, financial services, specialty retail, and payment processing industries. These businesses included: National Leisure Group, one of the largest leisure travel technology and distribution companies in the U.S.; Alliance Development Group (sold to MyPoints.com); Retail Growth ATM Systems (sold to PNC Bank) and Starboard Cruise Services (sold to LVMH Moet Hennessy Louis Vuitton, Inc.), the operator of more than 300 duty-free retail stores on 100 cruise ships. David is a former associate of Thomas H. Lee Company and U.S. Venture Partners. As a Managing Director of General Catalyst Partners, David focuses on investments in both early-stage and through the General Catalyst XIR platform. He is based in the firm's Cambridge office. He is a graduate of Colgate University and Boston College Law School.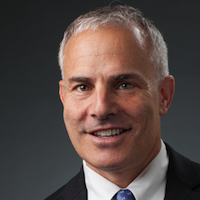 Jeff Goldman has practiced exclusively in the area of business immigration law for the past 21 years, concentrating on technology and life science start-ups. As a mentor to MIT, Harvard, TechStars and Mass Challenge start-ups, Jeff has helped entrepreneurial founders and investors understand and implement effective immigration strategies. He is a past recipient of the "Pro Bono Attorney of the Year" award from the Political Asylum/Immigrant Representation Project in Boston, due to his extensive work with refugees. Jeff has the highest rating offered by Martindale.com—"AV Preeminent 5.0 out of 5" and has been named by Boston Magazine as a "SuperLawyer" for ten consecutive years. Jeff has guided more than 500 start-up companies to obtain H-1B, L-1, O-1, J-1, TN, E-1, E-2, and E-3 visas. "Immigration policy in the US for start-ups and entrepreneurs is far too conservative and restrictive," he says. "We should have a policy that gives equal energy to security and to innovation/job creation. Every entrepreneur with a valid business plan and backing from a US company should get an 18 month work visa to give them an opportunity to create a business and jobs here in the US."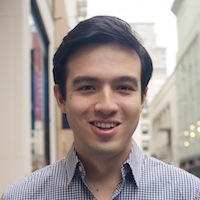 James Richards is the co-founder and CEO of Teleborder, a venture-backed startup based in San Francisco. Teleborder manages global immigration for companies that are hiring foreign talent or sending employees on international assignments, and their investors include Khosla Ventures, Y Combinator, and leading angels. Before Teleborder, James was a corporate lawyer at Davis Polk & Wardwell in New York. James was born in Adelaide, Australia and grew up in Jakarta, Indonesia. He is the youngest ever graduate of Columbia Law School and passed the New York Bar Exam at age 20. He received an LL.B. with First Class Honors from King's College London and a J.D. from Columbia Law School, where he was a Harlan Fiske Stone Scholar and Editor-in-Chief of the Columbia Journal of European Law. "Innovation is an output of people, and immigration is the way we get talented people working together in the same place," James says. "In terms of specific policies, I'd like to see a greater emphasis placed on effecting change through executive action - simplifying administrative rules, decision-making, and paperwork for visa applications - over purely legislative/Congressional measures."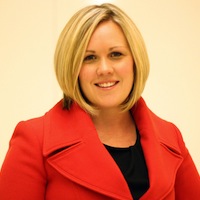 Paige Brown is a serial entrepreneur with a love for the travel industry. Prior to Dashbell, she co-founded BookingMarkets and founded Tripeezy, a social travel planning website with which she was one of the first participants in the Start-Up Chile program. She has traveled to 49 countries and speaks 3 languages. Paige has an MBA from Vanderbilt University and studied marketing at Southern Methodist University. As co-founder and CEO of Dashbell, Brown is based out of Boston, while much of her team is while all of Dashbell's international employees work full-time out of the startup's Bogotá office or in other locations. Brown's team, as a result, has been able to sidestep immigration issues by founding a non-US hub. "Immigration should promote and encourage entrepreneurs from all over the world to stay and work in the US," she says. "I think its a shame how many friends of mine are working in global startups that are unable to stay in the US and continue to work in the eco-system. We will gain far more from these entrepreneurs allowing them to stay full time in the US."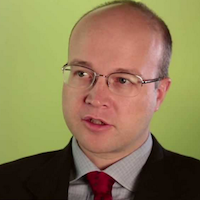 Dr. Andrew Mallon founded Calista Therapeutics in 2012 based upon the discovery and development of a technology platform of novel peptide and protein therapeutics that modulate the cellular transport, location and activation of membrane receptors, including the defective Cystic Fibrosis chloride channel. He is a serial biotech entrepreneur with 15 years experience, specializing in the identification and creation of early stage value in promising therapeutics in diseases that have high unmet clinical need. Previously, Dr. Mallon founded Ardane Therapeutics, Inc. (USA), and Carlton Pharmaceutics (UK). Dr Mallon is an inventor on 5 patents based upon his discoveries in addition to several publications. He has a Ph.D. in Medicine from the University of Glasgow, undertook research and taught at Brown University Medical School and is a registered pharmacist. A Scottish immigrant himself, Dr. Mallon believes that "the massive and wasteful immigration system [in the states] has provided the USA with the sort of self-perpetuating bureaucracy that undermines our growing innovation economy and replaces it with a government economy of red tape." He adds, "Broadly, the future immigration system should serve to facilitate the economy by reflecting accurately and responsively to the changing demands of the economy rather than the current system that dictates to the economy how it can grow."
About Rough Draft Ventures
Rough Draft Ventures is a student partnership investing at the earliest stage in student startups, to help them in their journey from rough drafts to products in markets. General Catalyst Partners is a co-founder and funder of our initiative. The students who are part of Rough Draft Ventures are passionate, smart, driven technologists who are already catalyzing entrepreneurial activity on their campuses.
About FWD.us
FWD.us is an organization started by key leaders in the tech community to promote policies that grow the knowledge economy. One of our biggest challenges in the tech is that we retain the talent we need - FWD.us is looking to fix this by advocating for comprehensive immigration reform. To get involved- email [masked].