Star Wars-themed vendors, costume characters (including the 501st), exhibits, film, fashion show, art & costume contests, comedy, games, arts & crafts, and more!
More info here: www.starwarsday.ws
$6 donation at the door; free for children 12 and under!
Enter our children's costume contest and adult Star Wars-inspired fashion show on site!
Our FB page with more info: www.maythefourth.info (or https://www.facebook.com/May4S tarWarsWestSac)
Group for interested volunteers, vendors and VIPs: https://www.facebook.com/groups/WestSacMay4/
Shortcut to this sacgeeks event page: www.starwarsday.org
Hosted by: ww.westsacfun.org and toyfusion.com
W
hat can you expect at our "May the Fourth Be With You" Star Wars Celebration?
Costumed characters from the 501st Central California Garrison, the Rebel Legion, Sacramento Valley Rogue Force, Mandolorian Mercs & R2 Builders, posing for pictures!

Vendors selling Star Wars collectibles, toys and art! And food, beer & wine!

Award-winning Star Wars fan films & fun video presentations!

Charity auction, prize drawings, and Bounty Hunts!

Exhibit room featuring Star Wars memorabilia, Star Wars Legos, and Star Wars-theme decorated wedding party table!

Free hands-on activities such as contests, games, bounty hunts, and kids arts & crafts!

Star Wars-inspired fashion show contest featuring cosplayers like you!

Children's costume contest!

Thematic LIVE comedy by local comedians!

And more!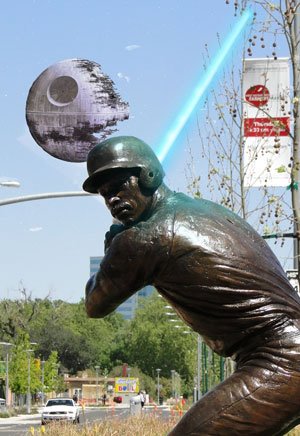 We have a lot of great local fandom groups, talents, vendors, sponsors and individuals helping us to put on this Star Wars fan event, by fans, for fans!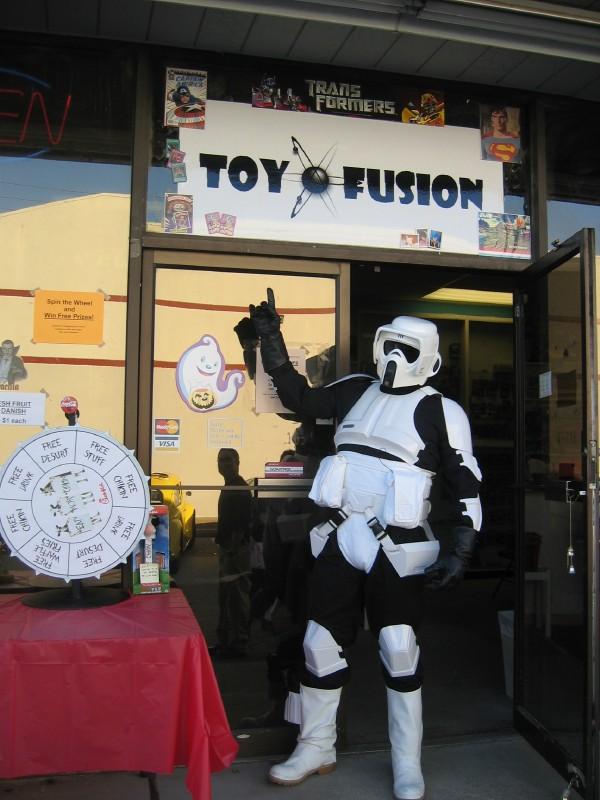 SPECIAL THANKS to the City of West Sacramento, the 501st, the Mandolarian Mercs, the Rebel Legion, Sac Valley Rogue Force, R2 Builders,ToyFusion, ToyWorth, Sacramento Ghostbusters, West Sacramento Community Theatre, Pacific Gas & Electric (PG&E), Movies on a Big Screen, Eclectic Weddings, RetroCrush, Critical Hit Geek Comedy Extravaganza, Sacramento Steampunk Society, LOPV, The Kimberly Trip, Access Sacramento,The Gamer's Grind, Miniature Wargaming Society, Susan Langley Massage, Art of Toys, Yolo Bus, Empires Comics Vault, Comics & Collectibles, Sacramento River Cats, Dark Horse Comics,and Capitol Fight District.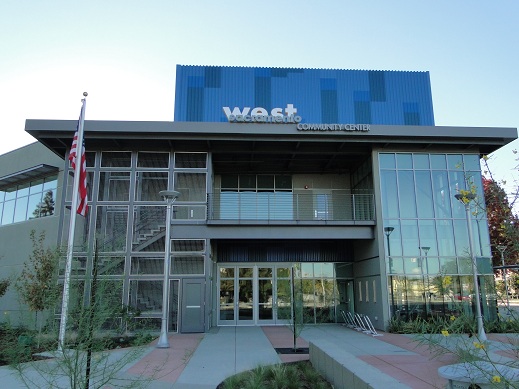 WANT TO BE INVOLVED BEHIND THE SCENES?  If you would like to display your favorite Star Wars memorabilia or collection, or want to be a vendor, or would consider volunteering, donating prizes or supporting us in other ways,  please email [masked], or call Steph at (530)[masked], or contact us via our FB page https://www.facebook.com/May4StarWarsWestSac.  We also welcome questions, comments and suggestions.  Thanks!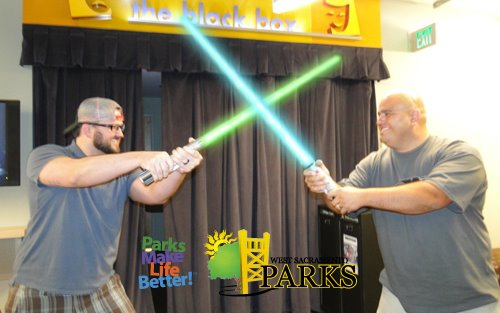 We will be raising funds for the following two charities:
1) Moo-la, the City of West Sacramento Parks and Recreation Department's official fee assistance program for West Sacramento families who want their children to benefit from Parks & Recreation programming, but may not be able to afford the cost for activities.  With Moo-la, those families can receive financial aid so their kids can play and be active for a lower cost.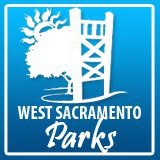 2) Make-a-Wish Foundation,® http://www.wish.org/ - Since 1980, the Make-A-Wish Foundation has enriched the  lives of children with life-threatening medical conditions through its  wish-granting work.

Schedule:
4 PM TO 9 PM: BEER, WINE & FOOD for sale (La Boutique Cafe, 1st floor, & Papa Dale's Drivin' Diner)
4 PM TO 8 PM: VENDOR ROOM (large conference room, first floor)
4 PM TO 8 PM: EXHIBIT ROOM (River Classroom, first floor)
4 PM TO 8 PM: YOUNG PADAWAN'S ART TRAINING (papercrafts, facepainting & kids' games,plus free comic books while supplies last, on the 2nd fl patio
4 PM TO 9 PM: GAME ROOM (Star Wars X-Wing miniatures & boardgames, Senior Lounge, 1st floor)
5 PM TO 6 PM: TOP 10 WORST STAR WARS CHARACTERS (live comedic
audience-participation panel, Black Box Theatre, 2nd floor)

5 PM TO 8 PM: CHARITY BOUNTY HUNTS / MANDOLARIAN JAIL (in the Art Gallery 1075, first floor)
5 PM TO 9 PM: VIDEO ROOM (Star Wars fan films & parodies, in the Bridge Classroom, first floor)
6 PM TO 7 PM: CHILDREN'S COSTUME CONTEST (Black Box Theatre, 2nd floor) (contestants: please show up by 5:45)
7 PM TO 8 PM: CHARITY AUCTION (in the Vendor Room/large conference room)
7 PM TO 8 PM: DARK SIDE COMEDY (live thematic comedy brought to you by the cast of Critical Hit, in the Black Box Theatre, 2nd floor)

8 PM TO 9 PM STAR WARS-INSPIRED FASHION SHOW (Black Box Theatre, 2nd floor): (contestants: please show up by 7:30)

10 PM: DOORS CLOSE