It's time your Organizer, Dru Shockley, of Focus on the Vine and 2by4web.com, take a turn at the "mic." Come participated in an engaging workshop where you'll:



Identify 3 Things that Eat Most of Your Time


Identify 5 Opportunities for Personal Cloning


Prep Your Mold for When the Next Cloning Window Opens


Identify 7 Suspects Where Your 25th Hour May Be Hiding


If I am successful, each participant will have discover their extra hour which they can spend however their heart desires. I look forward to seeing you!
Dru's Bio
Dru has been in design his whole career, fueled at first by a degree in Journalism. He has always loved piecing things together and finds the advent of the Internet a fabulous playground for integration. Dru is obsessed with results, efficiency and building community within industry and within target market niches. His company, Focus on the Vine, was founded in 2004 out of the stereo-typical basement. Over the years, FotV has helped numerous businesses and organizations achieve their goals by executing a unique visitor experience, focused on specific profitable action, built on a solid and flexible content management system. FotV is constantly pursuing strengthening the vine (the core) from which everyone benefits and skillfully grafting in select branches into the community. FotV's current niche venture is 2by4web.com, a specific extension of service to contractors, creating for them a market ripe with repeat and referred business. "Hey contractors! Stop chasing. Start building!" Dru can be reached at[masked] and [masked]. Additionally, Dru likes cycling, hiking, camping, and skiing.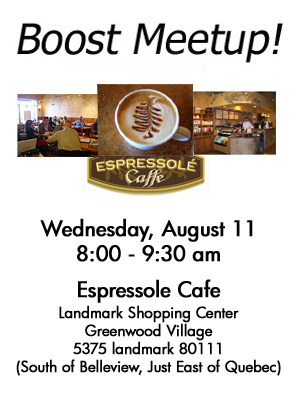 Espressole Cafe's Location & Website Espressole on Facebook