Come and join us this Friday, December 2nd, from 9:30AM to 11:00AM where our speaker, Mindy Lipsky, will be sharing with us some great tips and tricks about expanding our businesses!
Mindy is passionate about helping mompreneurs and women entrepreneurs design their dream business and live the lifestyle they desire. Certified by the Coach Training Alliance in Life Coaching, Business Coaching and as a certified DISC Practitioner, Mindy draws on her background in psychology and her experience growing her own successful business for a dynamic and unique approach that leads to success.
So, don't wait, register now at http://members.businessamongmoms.com/event
___________________________________________________________________________________________
All Chapter Meetings are the 1st Friday of each month from 9:30 AM to 11:00 AM.
Business Among Moms (BAM) is a successful national women's networking organization that was recently featured in USA Today.com, "Mompreneurs: Best small businesses for Moms" by Jackie Zimmermann on September 17, 2016:
"According to the most recent Survey of Business Owners, conducted every five years by the U.S. Census Bureau, women-owned businesses generated $1.4 trillion in receipts in 2012, up 18.7% from 2007. Not all female small-business owners are mothers, of course, but Friedman cites the growing mompreneur network, both online and in the real world, as evidence that many are. Organizations such as The Founding Moms and Business Among Moms offer support and advice to mompreneurs in the making."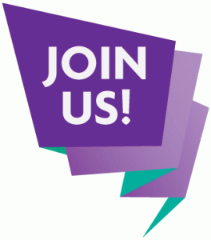 So....JOIN US for coffee and a light breakfast at the Exploratorium in Ephrata for time to connect, build relationships and discuss topics to help you grow your business and network with other women who are business owners like you!
We will offer networking time, refreshments, an informative speaker and individual introductions! This is a fun gathering where you will meet other local experienced women business owners, professionals and executives from the Ephrata and surrounding areas! With the diversity and expert input of many women in our group... you will leave this meeting with new contacts and ideas!
• Doors Open at 9:15 AM
• Start Time at 9:30 AM
• Speaker at9:45 AM
• Member Spotlight at 10:15 AM
• Open Discussion at 10:30 AM
• Networking at 10:45 AM
Registration is required!
Last minute members and guests will pay an additional
$5 fee at the door if not registered. Cash only.
Cost is FREE for BAM members, $15 for Guests and non-members
Register each month here: http://members.businessamongmoms.com/Dec 2nd
OR
BEGIN YOUR MEMBERSHIP HERE
to get the member discount and attend our EVENTS FREE!
Monthly = $15/month (the same as a one-time event, non-member guest)
Annual Diamond = $129/year (Average out to only $10.75 per month!)
Lifetime Diamond = only $259!
NEW! Corporate membership (accommodates businesses who need multiple members to attend!) Up to 3 attendees for $299 per year!
Visit: http://members.businessamongmoms.com/join
"Like" our local Facebook Page as well: https://www.facebook.com/BAMofPA/
(BAM Members have a private Members Only page as well that you will be added to once your membership is confirmed.)
We are looking to
GROW THIS LANCASTER, YORK AND DAUPHIN CHAPTER!
COME JOIN US FOR THE FUN!!
Feel free to share this event on your favorite social media platform!!
Stacy Morrissey, Chapter Leader, Lancaster, York, Dauphin Counties
Phone: (717)[masked]
Email: [masked]
http://businessamongmoms.com/lancaster-york-dauphin/