Hi All,
Time to announce our second speaker for our upcoming FuckUp Nights July edition which is our *gulp* 1 year anniversary event!
Our second speaker is Leah Pooley, founder of Flowerfox, who is joining our first speaker Didier Elzinga, Founder & CEO of Culture Amp!
Get your FREE tickets here: ­http://bit.ly/FUNJuly...­Speaker 2: Leah Pooley - Co-Founder, Flowerfox­
Leah is the founder of Flowerfox, a Melbourne startup changing the way people buy flowers online. She has a marketing career spanning 13 years working for digital and creative agencies on a number of iconic brands including Qantas, RSPCA and AGL Solar. Leah is passionate about helping businesses solve problems through innovation, and is excited by initiatives that use technology for social good. When she's not transforming the flower industry, Leah spends her time jumping between live music venues and the yoga studio.
Follow Leah on Twitter here: @LeahPooley­
Speaker 1: Didier Elzinga - Founder & CEO, Culture Amp
­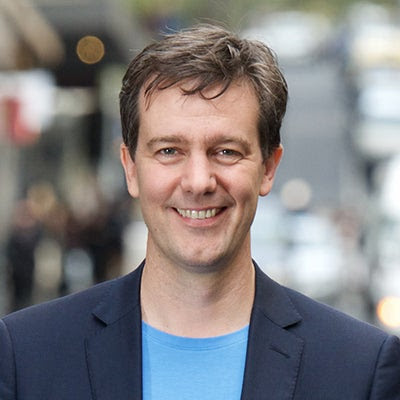 Didier Elzinga is the CEO & Founder of Culture Amp - the world's leading Culture Analytics platform. He was previously the CEO of Rising Sun Pictures (a leading Hollywood visual effects company) and founder of Rising Sun Research (winner of a Technical Academy Award).
He is a non executive director at The Atlassian Foundation and The Alfred Research Foundation. He presents widely on culture and creativity and what it takes to build a culture first company in both Australia and Silicon Valley.
Follow Didier on Twitter here: @didierelzinga­Speaker 3: To be announced soon...
At the end of each person's story, you'll have a chance to ask questions- nothing too cheeky, but feel free to dig around.You'll hear stories and advice you won't get elsewhere - and these stories will (hopefully) put you in good stead to not make the same fuckups. Attendance is free, but we do ask you to register in advance.
When
: Thursday July 20th, 6:00 PM - 8:00 PM
Where
: Inspire9
1/41 Stewart St, Richmond, VIC 3121
Get your FREE tickets here: ­http://bit.ly/FUNJuly...­Organised in collaboration with our partners KJR­, ­General Assembly Melbourne, Inspire9­, Collabosaurus­ & Young Henrys.
Thanks all- looking forward to seeing everyone at this next huge event!
Cheers,
Josh & Garry- FuckUp Nights Melbou­rne crew
Find out more at: 
­
https://www.facebook....
­
If the changes affect your plans to attend, please take a moment to update your RSVP. (You can RSVP "No" or "Yes".)
You can always get in touch with me through my
group profile
on Meetup.