Hi All,
Our third and final speaker has been announced for FuckUp Nights February- happening tomorrow,  Thursday 14th Feb (aka Valentines Day aka WE KNOW it's Valentines Day ;)
Con Frantzeskos joins Anna McCracken and Warren Davies as our announced speakers for our first event for 2019- see below 

Get your FREE tickets here: ­https://funfebruary.e...­Speaker 3: Con Frantzeskos, CEO & Founder of PENSO // https://pensoagency.c...­
Con is one of the world's leading digital marketing strategists, working as an advisor to startups and scaleups such as: Emirates, MYOB, ANZ, Hilton Worldwide, Swisse, 3M, and the Australian Government. PENSO is a technology-enabled marketing business with offices in Melbourne, Dubai and San Francisco.
He is a Presenter and Partner of renowned London-based The Future Laboratory, and also a founding board member of LaunchVic, Victoria's Startup agency that aims to make Victoria one of the world's top destinations for entrepreneurs, startups, and scaleups.
Follow Con on Twitter: @ConFrantzeskos & @PensoAgency
Speaker 2: Anna McCracken, CoFounder & Director, Balancing Act 3 // http://www.balancinga...­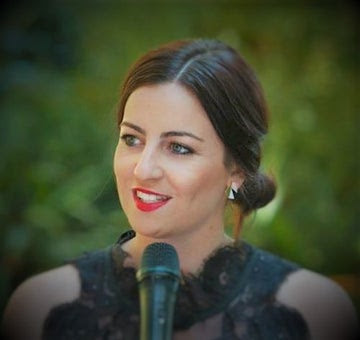 With an undergraduate degree in Social Work and a Masters in Human Rights Law, Anna's nomadic lifestyle allows her to travel the country working in partnership with communities as a facilitator of conversation and as a link to business and Government around resourcing community led solutions to social challenges.
Anna's current passion project is exploring the role immersive technology can play in storytelling and language preservation in remote communities. Excavator of the 'real story', Anna challenges the fundamental way we address the social challenges of our time, through connection, play, bold ideas and storytelling.
Check out Balancing Act 3 here: ­http://www.balancinga...­
Speaker 1: Warren Davies, Partner and Managing Director at Pretty Neat // Broadcaster at Byte into it. ­https://www.prettynea...­ // ­https://www.rrr.org.a...­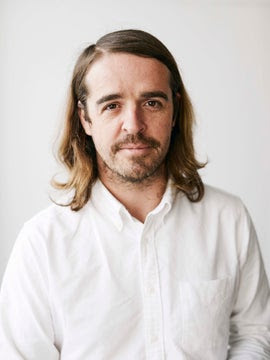 Warren is working on better practices and approaches to life, commerce and our community. He is working with brands, orgs and government at Pretty Neat to help good business to act. He is a broadcaster on technology show Byte Into It on Triple R FM. He plays footy (badly) in the Renegade Pub Footy League. He has probably fucked up quite a lot over the years.
Follow Warren on Twitter and everything he does: @nottheword­ @_­PrettyNeat @byteintoit­@3RRRFM­ Get your FREE tickets here: ­https://funfebruary.e...­When
: Thursday, February 14th 2019, 6:00 PM
Where
: The Goods Shed, LaunchVIC Innovation Hub
710 Collins Street, Docklands VIC 3008
Thanks all- looking forward to seeing everyone next Thursday at our first event for 2019!
Cheers,
Josh & Garry- FuckUp ­Nights Melbourne crew