Hi All,
Our second speaker has been announced for FuckUp Nights March- World Storytelling Day edition, happening this Wednesday 20th March!
Joining Kate Berry, founder of OK Motels and Lunch Lady is Mikey Ellis, Cultural Strategist at Pragmatic Thinking!
Get your FREE tickets here: ­https://funmarch.even...­Speaker 2: Mikey Ellis- Cultural Strategist, Pragmatic Thinking
Mikey is the Culture Strategist at Australia's leading motivation and behaviour strategy company – Pragmatic Thinking. He's an industry leader in designing and implementing innovative, values based company culture.
Mikey wants to live in a world where companies engage and empower people to express their unique talents, strengths and creativity as they work together to do great things. He believes companies, regardless of size, have a opportunity to teach and promote self-awareness and empathy and in doing so contribute positively to society beyond the workplace. He doesn't mind a glass of wine and is a contributing writer to Lonely Planet's latest Wine Trails guide to Australia and New Zealand.
His career has been diverse with previous roles including; Head of Culture at Vinomofo, family business owner, international expedition leader, Lonely Planet author, primary school teacher, wine writer and educator and personal development coach. Mikey is fascinated by human behaviour, evolutionary psychology and is committed to helping companies identify and bring out the best in their people.
A quick scroll through Instagram would suggest he has a rather unhealthy obsession with Jamon Iberico, Pinot Noir and egg yolks.
Follow Mikey and Pragmatic Thinking on Instagram: @mikey.ellis // @pragmaticthinking
Speaker 1: Kate Berry- Founder, OK Motels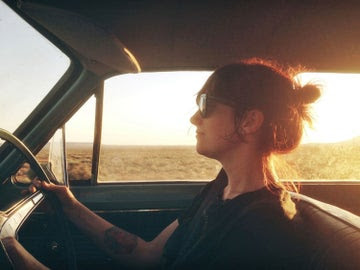 There are lots of people that create content but Kate Berry actually lives it. She has spent the majority of her life making and collaborating, whether working as creative lead in agencies in Melbourne, Sydney and London, photographing for Frankie, Smith Journal, Spaces and Yen or designing for brands large and small. Kate once even built, ran and sold a successful Melbourne café with her best mate.
She is part doer, part dreamer who gets good shit done.
Having spent many years experimenting in the kitchen, Kate's love of food, design and photography collided when her family-focused blog,
Lunch Lady, was turned into a magazine. Lunch Lady is now sold worldwide.
Last year, she held the first, sold out, OK Motels event at the Charlton Motel. OK Motels 2 is on Saturday 06 April.
She's currently writing her first book with Pan Macmillan, due for release September 2019.
Follow Kate and OK Motels on Instagram: @hellokateberry // @okmotels
Get your FREE tickets here: ­https://funmarch.even...­When
: Wednesday, March 20th 2019, 6:00 PM
Where
: The Commons Collingwood, 36/38 Gipps Street, Collingwood, VIC, 3066
Thanks all- looking forward to seeing everyone next Wednesday at our next event for 2019, following from our massive one in Feb!
Cheers,
Josh & Garry- FuckUp ­Nights Melbourne crew