About Scott Propp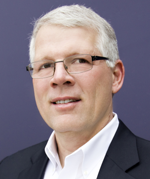 I connect vision to implementation for Fortune 500 technology leaders, helping them realize their market potential and overcome obstacles to growth and success. I've been doing that in conference rooms all over the world – for the past 30 years.
I haven't just read about the problems you face, I've solved them. I have hands-on strategic, technical, operations and business experience that can provide the tangible, measurable results you are looking to achieve.
I combine big-picture vision with expertise in the details – across major functional departments – that can make or break a project or initiative's success.
I'm able to successfully bring together skilled teams. I have a unique set of communications skills that inspire teams – both internal and external, from all disciplines and departments, with different backgrounds, vocabularies and temperaments – to play their highest game and collaborate synergistically.
I have the staying power to negotiate the difficult points in the process, seeing the projects through from inception to implementation. I don't give up. I make sure the products that should be launched are launched.
My background: I have an MBA, a Master's in Engineering and 30 years business experience in senior level positions at Fortune 100 technology corporations (most recently Motorola). I've directed large-scale international business projects, led design and manufacturing teams in creating significant product breakthroughs and built factories in the U.S. and Asia.
About the MeetUp
Meet other entrepreneurs and independent product developers.   Bring your questions and "group-source" the answers.  Hear from specialized experts willing to share their insights.  Get energized and stay motivated to pursue your goals.  Relax and have interesting conversations.  Participants have found clients and collaborators through this Meetup.
Software, electronics, life sciences, med tech, services, products, materials, designs--innovators of a wide variety of value propositions participate. Both for-profit and non-profit entrepreneurs participate.  Many are starting their second or third business.  A partner in McKinsey & Company (NYC) turned up one evening. We have enjoyed meeting people from China, Korea, Saudi Arabia, Italy, India, Bangladesh and other countries.  Many are newcomers to Minneapolis/St. Paul.  Multi-generational, our age range has been 20 to 70+.  Several investors make periodic visits for those of you looking for capital.
RSVPs on the Meetup website don't include participants from our hosts personal email list and LinkedIn groups.  Many regulars just show up.  We don't cancel a meeting due to low RSVPs on Meetup.  Our largest attendance was about 20 people, but I've enjoyed smaller groups where I get to hear more from each person.
Let the host know what kind of expert you would like to have at a future meeting and feel free to refer speakers.