Within three months of John Edwards entering the 2008 presidential race, Elizabeth learned that her cancer had returned and had metastasized to her bones. Still, she refused to allow her husband to end his campaign, saying she felt fine and believed in his cause.

"We're always going to look for the silver lining. That's who we are as people," she said at the time.
Elizabeth Edwards passes away after cancer battle
Elizabeth Edwards, activist dead From cancer At 61
VIDEO
http://www.wral.com/n...
­
http://abclocal.go.co...
­
http://www.huffington...
­
http://www.huffington...
­
Chapel Hill, N.C
. — Elizabeth Edwards, the political wife whose public battle with breast cancer, coping with marital infidelity and continued advocacy for the downtrodden raised her profile above that of her husband, died Tuesday.
Edwards, 61, died at her Chapel Hill home, where family and friends had gathered in recent days after doctors informed her that her cancer had spread and recommended that she not undergo further treatment.
"Today, we have lost the comfort of Elizabeth's presence, but she remains the heart of this family. We love her and will never know anyone more inspiring or full of life," the Edwards family said in a statement. "On behalf of Elizabeth, we want to express our gratitude to the thousands of kindred spirits who moved and inspired her along the way. Your support and prayers touched our entire family."
The family asked that people make donations to the Wade Edwards Foundation, which supports a computer lab for high school students in Raleigh.
Edwards was first diagnosed with cancer in the waning days of the 2004 presidential campaign, when her husband, then-U.S. Sen. John Edwards, was the Democratic nominee for vice president. The couple didn't disclose her illness until after the election.
Elizabeth Edwards Death Ignites Twitter Memorials
http://www.huffington...­
Elizabeth Edwards passed today. Millions of greatful, ordinary Americans pay tribute online alongside some of America's most important politicians, celebrities and figures came out on twitter to give their memories and remarks on Elizabeth...
The cancer went into remission after surgery and months of treatment, but it resurfaced in early 2007, as John Edwards was mounting a second run at the White House. The Edwardses agreed at the time that they wouldn't allow the cancer to derail his candidacy.
Because the cancer had moved into her bones, her doctors said at that time that it was no longer curable but could be treated.
Condolences poured in from across the political spectrum late Tuesday, but a spokeswoman for John Edwards said he likely wouldn't make a public statement about his estranged wife's death until Wednesday.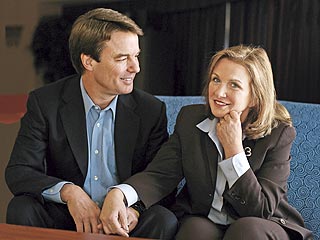 "In her life, Elizabeth Edwards knew tragedy and pain. Many others would have turned inward; many others in the face of such adversity would have given up. But through all that she endured, Elizabeth revealed a kind of fortitude and grace that will long remain a source of inspiration," President Barack Obama said in a statement.
"Brooke and I were saddened to learn this afternoon of the passing of Elizabeth Edwards," U.S. Sen. Richard Burr said in a statement. "She was a passionate advocate for issues she believed in and a caring and loving mother. Her legacy should serve as an inspiration to all of us. Her life was not without tragedy and adversity, yet through it all, she fought for her family and faced every challenge with courage, poise and grace."
Jamie Court: Elizabeth Edwards: "With Less Armor Than I Have, They Fight Too."
http://www.huffington...­
When Edwards was honoree at Consumer Watchdog's dinner, she had an audience of hundreds sobbing. Not just for herself, who was at the time fighting off the metastasized cancer that nearly killed her, but for the empathy of her words and her strength of belief in social justice and healthcare for all.
Brilliant lawyer
The daughter of a decorated Navy pilot, Mary Elizabeth Anania spent her childhood at military bases in the U.S. and Japan. She met John Edwards while they both attended the University of North Carolina School of Law, and they married in 1977 during the same week they both took the bar exam.
Elizabeth Edwards dazzled her future husband and her classmates with her intelligence, humor, and grit. One classmate later recalled how she could stop a law professor cold after a 20-minute grilling on a case.
"The smartest lawyer I know is my wife, Elizabeth," John Edwards once said.
"From the time she was a toddler, she was extremely impassioned, blazingly intelligent," said her brother, Jay Anania, a New York film director.
After briefly living in Nashville, Tenn., the Edwardses moved to Raleigh to pursue their legal careers. While her husband built a name for himself as a successful personal-injury lawyer, Elizabeth Edwards first worked for the state Attorney General's Office before becoming a bankruptcy attorney.
They had two children, son Wade and daughter Cate.
Family tragedy
In 1996, Wade Edwards, who was 16 at the time, was killed in a wreck while driving from Raleigh to the family's beach house on Figure Eight Island, near Wilmington. To deal with her grief, Elizabeth Edwards retired from practicing law and withdrew from interacting with friends. Later, she found solace by spending countless hours in online bereavement chat rooms.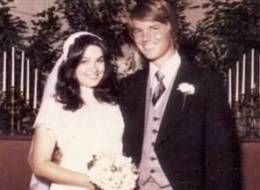 "Connections have enriched and sustained me; they have strengthened me by holding me up when I needed it, and they have strengthened me by letting me hold up my end when it was needed," she wrote in her 2006 memoir, "Saving Graces."
To fill the void left by Wade's death, the Edwardses decided to have more children, and Elizabeth delivered Emma Claire when she was 48 and Jack when she was 50.
"She loves being a mother. It's a role that she esteems more highly than any other, despite the fact that she is extremely active in other things," Anania once said.
She added the role of political wife in 1998, when John Edwards' decision to run against Republican U.S. Sen. Lauch Faircloth pulled the family into the public spotlight. His populist appeal and positive campaign propelled him to victory and took the family to Washington, D.C.