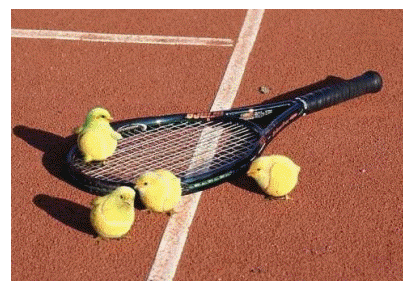 SWOT received a wonderful honor given by Meetup.com to only ONE group (Organizer) each week, among the over 100,000 Meetup groups Worldwide! An awesome early birthday gift - THANKS EVERYONE!!


Meetup.com Group (Organizer) of the Week!!
Voted "

Amazing About Us Page

" by Meetup Staff and fellow Organizers, for the week of April 21st-28th, 2008! Cool!
Featured in several articles including:

Playing Ball with Social Media

!
---
Are you too wanting to play a little more tennis, but can't seem to find anyone to hit with, or maybe you're just looking for a few new partners who live closer to home??? Well, if that's the case, the Southwest Orlando Tennis (SWOT) Group is for you!!
I started 'SWOT' to give players of all levels a flexible and fun format, to find comparable partners who'd like to play a few times a week, without the need to join or interfere with league play.
While our Monday and Thursday Night Tennis Meetups have become fantastic, fun formats for our SWOTTERS to enjoy both social and competitive tennis, my intent has always been to also provide local players the access, via this network, to find partners of similar skill and available playing time, who could then play whenever and wherever it's convenient!!
All formats: Singles, doubles & mixed doubles will be offered! (We try to mix it up during our Meetup nights to keep the involvement and interest high!) Let's just have some fun smacking the yellow fuzzball around!!
While we originally wanted to cater especially to those players in the Southwest Orlando area, we now have members from all over Central Florida! Regardless of where you live, if you have a passion for tennis, you are welcome to join us!!
Our primary tennis courts are at
The Lake Cane Tennis Center
off of Turkey Lake Rd. (part of Shadow Bay Park) and our Thursday Night Clay Court action is at the
Metrowest Golf & Tennis Club
.
Lake Cane Tennis Center
(Remember: I encourage you to contact other SWOT members and play anywhere, anytime!)
Map of ALL Orlando Tennis Courts
Post-tennis, we visit our NEW 2017 official home for dinner and drinks with SWOT: Friendly Confines Sports Restaurant! Featuring a huge delicious food menu, all your favorites beers and drinks, large HD TV screens throughout the restaurant, billiards, darts, corn hole and ping pong!! (Also, as our premier SWOT Sponsor, Friendly Confines has agreed to roll back all of their Happy Hour specials to 9pm to accommodate our group, an additional 10% off their already great prices on the food menu AND buy one/get one FREE on all drinks - exclusively for SWOTTERS!)
I'd also love to setup some great, affordable group lessons (with a Teaching Pro) if we have enough interest among our beginners! They would take place the night of our weekly Meetups. Let me know if you're interested!
Tennis Skill Rating Chart (NTRP)
(1.0 - 3.0 BEGINNER, 3.0+ - 4.0 INTERMEDIATE, 4.5+ ADVANCED)
Looking forward to meeting and playing with all of you on the court!
Time to get motivated! Here's your chance to meet other local tennis players, swap emails & exchange phone numbers, help each other out with forehand/backhand tips, practice your serves and returns, break a sweat and have fun! Let's hit the court, get some exercise and most importantly, have a great time playing tennis!
Join us today, become a SWOT(TER)!!
And don't forget to tell all of your tennis buddies about us
-
GotSWOT.com
If you are a regular SWOT player (or want to be!) PLEASE READ, in its entirety, the following information regarding Dues, RSVPs, the Waiting Lists and expectations for participation:
2015 SWOT - Membership Guidelines and Expectations
**PLEASE NOTE: Paramount to any of these guidelines, we expect ALL SWOTTERS to ALWAYS be respectful and courteous to EVERYONE on the courts around them, to be mindful of
proper tennis etiquette
and to ALWAYS bring a positive attitude to our events... remember, we are a social tennis group - it's all about having FUN! Thank You!
I. ANNUAL DUES
Membership to
SWOT is now FREE
... that right,
No Annual Dues
!! Most of you know that there are quite a few expenses involved in keeping the "SWOT machine" running smoothly, including the maintenance of the SWOT websites and the obvious costs for the courts, balls and cold bottled waters (not to mention the time and effort to purchase, refrigerate and cart 70-80+ bottles a week to the courts!) Please note that Lake Cane's Friday night Round Robin now charges $2 more than SWOT without providing refreshments! It should also be noted that last year I easily spent 300-400 HOURS, in addition to court time, working on SWOT related activities, and intend to continue putting in as much time as I can afford to make sure our little tennis group improves on a daily basis! (Obviously, if any of our affluent members care to donate, sponsor or contribute either their time or resources in any denomination... we would welcome your assistance and assure you that it would not go unnoticed!!)
II. RSVP's and THE WAITING LISTS
SWOT is a unique Meetup group, in that we're now quite large, with a significant active membership, yet due to the nature of our sport, we have an extremely limited number of playing spots per night, and we continue to "sell out" our playing nights well in advance, often leaving a considerable Waiting List of players who want to join us if a spot should open. (Our Thursday Night sessions differ, as EVERYONE initially must add their name to the Waiting List before the playing roster is chosen by the Organizers!) I honestly spend at least 4-8+ hours a week EXCLUSIVELY on making sure the best possible playing rosters for our game nights are prepared (our regulars know what I'm talking about!) When a late cancellation (or no-show) causes us to arrive at the courts with 22-23 players vs. 24 (six FULL courts), much of our preparation for the night has been wasted, and we're left with quite a few unhappy (even upset) SWOTTERS… We always find a way to still have a great time (with a singles or Australian doubles court), but those players who have habitually cancelled out late, or have been no-shows, will no longer be allowed to RSVP, "Yes." They will be moved to the Waiting List, allowing our reliable regulars to fill the spots!
*ALL players on the Waiting List should email or call by the day before game night, to confirm that they can and still want to play or they may be removed from the Waiting List! In other words, make sure your RSVP, whether it is a "YES" or a "I'm on the Waiting List and want to play!" is correct or change it more than 24 hours before game time to a NO!! Obviously, there are exceptions for emergencies… with a note from your doctor or boss! ;-)
*Our
One Strike No-Show Policy
is simple: should you ignore this request once, it will be your last free pass!!
III. EXPECTATIONS FOR PARTICIPATION
Lastly, PARTICIPATION = Bonus Points! Those players who regularly join us, maintain a positive attitude on the court (win or lose!) and write a review of their night with the gang, will be considered preferentially over those who don't, when choosing players from the Waiting List! Considering all the effort my Assistants and I put in to make sure Monday and Thursday nights are maximized to their fun potential - it is not asking too much of our members to spend 2-3 minutes to write a few words sharing their thoughts on the night with everyone else! (If you've ever read our post-tennis reviews, you KNOW that they are usually quite entertaining, often hysterical, occasionally somber, but always sincere and much appreciated!!)
These Guidelines are most definitely NOT punishment for those few players who need to become a little more SWOT-responsible! Rather, they have been set to ensure that ALL of the players who regularly join us and enjoy our group with such great passion, are offered the best possible time!!
My Assistants and I thank everyone for their continued support of these measures! I promise to continue to do everything imaginable to keep SWOT growing and improving (with your help and input!)… and assure you that 2015 will be our biggest and best year!
My Best,
Ivan
2015 SWOT T-SHIRTS, HATS & ACCESSORIES ON SALE NOW!
(CLICK ON LINK ABOVE TO SEE OVER 60 DIFFERENT SHIRT STYLES!)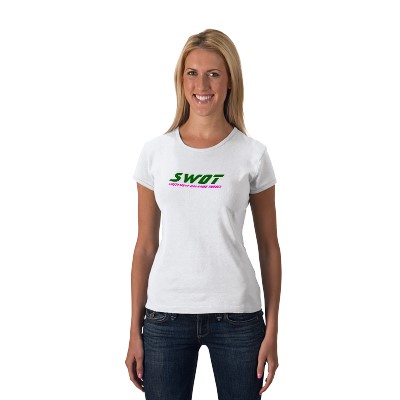 (Please accept my apology for any ugly website construction, poor grammar or just my misguided words - I'm a first time Meetup Organizer! ANY advice, words of wisdom, OR criticism, WILL BE happily received!! Thank You!)