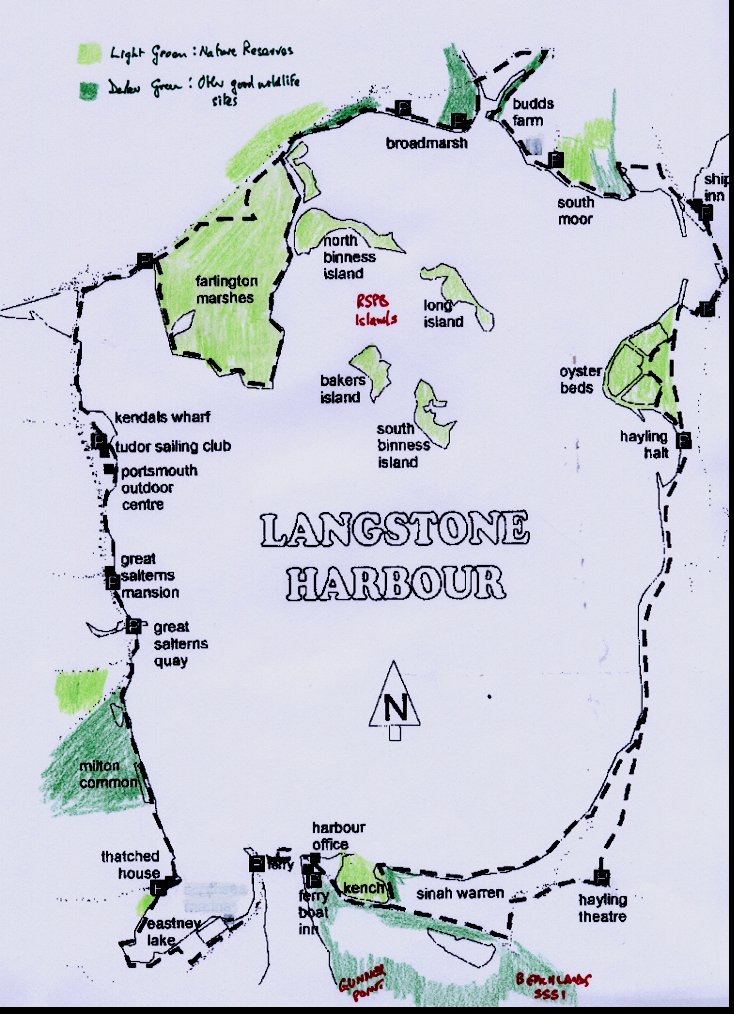 We follow the coastal path down the western shore of Hayling Island following the old railway line. The route of the Trail mostly follows the old 'Hayling Billy' Railway which closed in 1963. We pass the West Hayling Local Nature Reserve popular with nesting sea birds. The site was originally oyster beds dating back to Roman times in Langstone Harbour. At the end of the trail we continue to Sinah Common via The Kench Nature Reserve and local houseboats - pub lunch at The Inn on the Beach (was the former lifeboat station) http://www.innonthebeach.co.uk/ for a fantastic fresh Fish n' Chips lunch (baguettes/Ploughmans/burgers or pizzas also available - see menu on website link)
After lunch we'll catch the Hayling Ferry over to Eastney (£2.70 adult single) - journey time 5 mins. Sections of the Mulberry Harbour used for WW11 D-Day landings were built here before being towed to Normandy. A broken concrete section can be seen just inside the entrance to Langstone Harbour. 
We continue along Portsea Island to Milton Lock and on to Farlington Marshes and past the remains of The Old Oyster House before returning to the start point.

alison mobile:[masked]