****This event is for business owner's or the president or CEO of a company with decision making authority only.  Please do not register if you do not fit these requirements.  You must pay in advance to guarantee your spot.  Event location photos below.
This event features a special seminar, "How A CPA Can Add To Your Bottom Line & Not Just Push Paper", presented by Andrew Zwerman, CPA and Partner (*bio below) at Wagner & Zwerman LLP (**bio below).  As always there will be Great Networking, Open Bar and Hors D'oeuvres as well.
Have you ever wondered what else your CPA can do for you?  Is filing tax forms just not enough?  Well even if you haven't, you should and Andrew Zwerman will open your eyes to just how much more money you can be making and saving with the right CPA firm in your corner. The basic question you need to ask "Is Your CPA Just Pushing Paper or Are They Entrenched In Your Business Adding To Your Bottom Line?".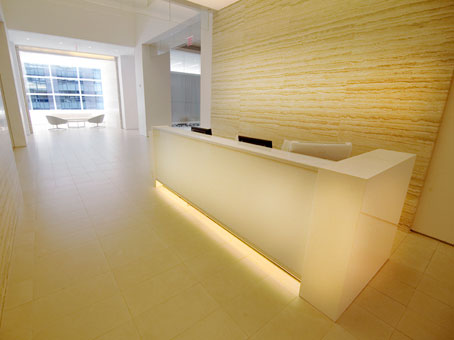 In this highly interactive seminar Andrew will take your business through an in depth step by step analysis and demonstrate how you can increase your profits and reduce your costs. Andrew will focus on broad examples that all business owners can integrate and utilize and he will specifically analyze as many businesses as time will permit.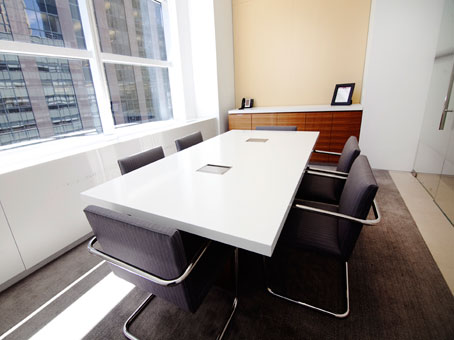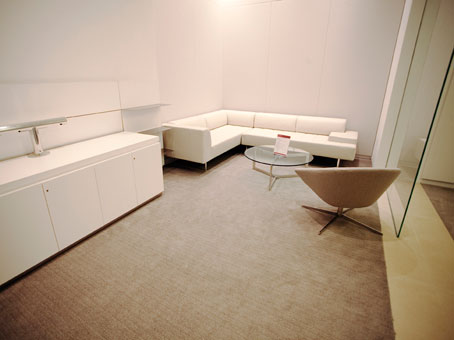 Details are below:
Refreshments of Soda, Water, Coffee & Delicious Hors D'oeuvres All Night!!
So if you are looking to further your business and get ahead of your competition RSVP and pay now it is only $45 for a limited time.  Prices increase as the event approaches and are $85 on the day of the event if available so sign up now!!!  Limited spots available. Payment in advance is required to guarantee the current price.

***Please note that we reserve the right to limit the attendance of professionals of any single occupation that in our sole opinion are over-represented at a particular event.
6:00PM - 6:30PM Informal & Facilitated Networking
6:30PM - 6:35PM Welcome by Scott Eisenberg,             Founder & CEO Swap The Biz
6:35PM - 6:50PM Introductions of all attendees.  Prepare your 25 Second Elevator Pitch in advance as this will be your opportunity to present in front of the group. You can get your message out to everyone all at once and identify those people that you most want to connect with after the presentation is complete.
6:50PM -  8:20PM Seated Seminar - "How Your CPA Can Add To Your Bottom Line & Not Just Push Paper"
• Andrew Zwerman Will Answer The Question: "Is Your CPA Entrenched In Your Business Increasing Your Profit And Saving You Money?"
He Will Show You How By Asking The Right Questions and Helping You Utilize The Proper Tools Including:
• Examining Your Business & Personal Goals
• Understanding Your Operations
• Advising On How To Operate More Efficiently
• Monthly Meetings To Stay Abreast Of Your Business
• Showing You How To Maximize and Properly Utilize Your Accounting Software
• Analyzing P&L, Sales, etc.
• Year End Tax Planning

• Review of Business Deductions

• Lowering Your Chances Of Being Audited


• One Scheduled Break at 7:30PM

8:20PM -  8:30PM Q & A With Andrew Zwerman

8:30PM -  9:00PM Continued Informal & Facilitated Networking
*Andrew Zwerman, CPA, MS – Partner, Wagner & Zwerman LLP

Andrew has an extensive background in public accounting.  His expertise includes all aspects of accounting, auditing and tax work.  He has been in public accounting since 1986 and a partner in the firm since 1994.  Andrew ensures that the Firm maintains the highest quality of work by overseeing every audit engagement.  He is a licensed CPA, holds a B.B.A. in Accounting from Dowling College and a M.S. in Taxation from Long Island University, and regularly speaks at national seminars and conferences.  He has taught income and estate tax planning courses at the college level.  Andrew is a member of both the American Institute of Certified Public Accountants and the New York State Society of Certified Public Accountants. 
**Wagner & Zwerman LLP (the "Firm") takes a different approach to providing accounting services than traditional CPA firms.  Although this approach is not necessarily right for every business, those for whom it is right see a significant impact in growth, profitability and operational efficiency.
The Firm has been providing accounting and tax services to its clients since 1964. Our personnel is comprised of over 35 staff, including 4 partners.  We are large enough to meet the needs of our clients, yet small enough to deliver the responsive services they expect.  We have offices on Long Island and in New York City.  For more information regarding the Firm, please see our website at www.wzcpafirm.com.
The most important factor in our Firm's success has been our uncompromising commitment to the highest standards of quality and professionalism.  Providing prompt, quality services to our clients is our primary objective.  Our firm has been peer reviewed by the American Institute of Certified Public Accountants and recognized for our high standards.