FREE MEDITATION
Dive into the Divine Heart
"Gorgeous meditation to awaken your soul heart" Julie

Au'lele
Be LOVE®
Hawai'i Angel Retreat
Early Bird Special
Prices & Packages
Now available until 31 Nov.
Bliss out in Paradise with Alicia and her special guests
"This course was the best thing I have ever done in my life." Jess
Alicia's Top 11 Universal Laws
peace, harmony & joy will
"I created this program as so many people are filled with anger, anxiety & fear. These emotions are real & waste so much energy chaining you down. When these 11 Universal Laws are understood & integrated BLISS and FREEDOM will be abundant in your LIFE.


Letting you live the

LOVE vibe Daily." Alicia


Online Webinar Series
£144.00
An Introduction of all 11 Laws and then a series on each of the 11
Fairy Wisdom
'Spin around and let your
Fairy Wings Open Wide'
Collect


Gold & Silver
Now & Future Prosperity
FREE WEBINAR
Would you like to purchase gold and silver or just
learn more!

Alicia's Personal Healing Appointments

Available at Holycombe Weekly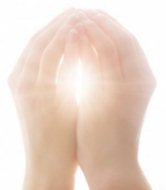 The LOVE Vibe has ARRIVED!
Greetings!
What a beautiful day[masked] was yesterday where I live here in the heart of England in the blissful & rolling hills of the Cotswolds.
Many of you I know have gone on many exciting adventures to explore this day. I was guided to stay in the sanctity of my home making videos & meditations for others to share in the coming months. Knowing that every day is a "LOVE Day'! The real question is where do we go next.
The energies coming through to us all know are so intense. Just this week I was knocked out for 5 hours with a spectral of lights coming into my head, heart & body in all directions. It was like a firework display but within. I know many of you are having similar experiences. It is a great time to be alive and feel the vitality of the EARTH and COSMOS around us.
Luckily, I have my family to keep me focused. My weekend ahead will be back to a bustle of sporting matches, dances & plays and heaps of family giggles!
This is the first of my newsletters to be in this format, but they should be out weekly, as well as daily emails and updates on my blogs! The next few months are predicted to be quite a busy time and many will open their hearts and explore life in new vision. I am so excited to share, guide & support!
I hope you enjoy all the fabulous events planned and will join me online or offline, or why not even both there truly is plenty of choice.
NEXT EVENTS AT HOLYCOMBE SPIRITUAL RETREAT
Nov. 25 -28, 2011

'

Creating Wealth through Your Divine Purpose
'
The soul heart will reveal your purpose & unlock your potential
£188.00 Fri PM to Sun PM
Dec. 2 - 4, 2011
'Cosmic Divine Heart Connection Bliss out Weekend'
A weekend of bliss out meditations, connections to dimensions and your soul galactic family. New meditations & new connections.
£288.00 Fri Pm to Sun PM
Jan. 20-22, 2012
'Be LOVE' Foundation
Unlock and Explore the Limitless You with Angels for those just beginning their Soul Journey and for those who want to explore the basics of energy, dimensions and their soul development

£444.00 Fri. AM to Sun PM


'PAST LIFE WORKSHOP DAY COURSE'

Do you feel you have blocks in your life that won't shift. Do you wonder who you were in a past life?




Do you have visions but don't know why?

£44.00 Fri. 10am - 4.00pm
All prices include the course, healings, meditations, new friends, a shared accomodation

(optional upgrade for single)

, meals & drinks.

HOLYCOMBE SPIRITUAL RETREAT 'The house of Healing' is located in the beautiful rolling hills in the Cotswolds Whichford, Warks. The ancient stone circle Rollright Stones is located 5 minutes drive away. Holycombe has it's own stone circle, castle moat, labyrinth, magical woodland, campfire and holy springs onsite.
Love=Money=Me=Money=Love
by Alicia Tucker
Creating wealth, instant manifestation, bringing joy in all that you endeavour in your life.
A 40 day E-program, Book or .PDF book to help you never struggle with money and cash again!
Get your copy today and get started
Check out me discussing this program and singing my LOVE MONEY Song.
Alicia's Love Money song on YOUTUBE!
Crystal Grids!

So many of friends and clients have asked me recently to make crystal grids. Often they need similar ones so I know have 'regular grids'. One maybe right for you!


Choose from:

Balance, Fertility, Abundance, Sleep,

Energy, Clarity and LOVE.

Prices from £10.00 incl shipping

You can now purchase these on my website shop.




Would you like a Bespoke Personal one just for you?

These have been very popular and I LOVE TO DO THEM!

Please email me [address removed]

"Alicia did an abundance grid for me and a personal empowerment grid, 2 weeks later I found the optimum job after 18 months of searching. Synchroncity or Grids? Thanks Alicia" Caryn
When the universe speaks sometimes we have to listen. After a little tech glitch on the site last week. I knew it was time for a much needed upgrade. I do hope you will like it. It has a new 'BLOG', MEMBERS only section JOIN UP, Prayers, Courses, Quick Check Calendar, Crystal Page, Advanced Shopping Feature and so much more.
I hope you will enjoy it it has been a work of LOVE! If you have any ideas for more features please let me know. Alicia

Connecting With Angels Meditations
Back by popular demand for two Thursday evenings before Christmas at Holycombe!

24th Nov. Thursday 7.30pm £8.00
Topic: Bliss out with Archangel Michael
8th Dec. Thursday 7.30pm £8.00
Topic: Christmas Hearth Angel Meditations
OPEN TO ALL and BEGINNERS WELCOME


Please just turn up or book via email [address removed]
Angel Wisdom Archangel Michael
"May you always know you are protected, guarded and loved. My wisdom for you today is for you to Please connect with your Guardian Angels daily they are here to 'assist you in this LIFE' not just in times of strife but daily. A life guided by Angels 'with an open heart' can help create a LIFE of promise, opportunity, joy and fulfillment."
Archangel Michael through Alicia

In closing, I hope you have enjoyed the new look newsletter it has been my pleasure to create it. The energy infusing us all is shown below by the crystals. They are Pink Morganite - mother heart love, Blue Obsidian - deep earth cleansing, Watermelon Tourmaline - divine heart healing.
"As the energies on earth begi
n to weav
e love through

us all

may

we all just accept it with op
en hearts. Be
cause as we do we will find our own hearts open w
ider and wider to spread and share the ripple of love further and with greater velocity! We are all LOVE let's remember together."
Blessings, prosperity & LOVE,
Alicia Tucker