Vacation is something we all need once in a while. It helps us decompress, let go of the normal preoccupations of daily existence, and live in the moment through rest and relaxation.
But when vacation itself becomes a source of stress—often because travel is so expensive—the whole purpose gets lost. If you feel that need to get away, but you're on a tight budget at the moment, it can be a huge challenge to imagine how you'll pay for airfare, lodging, food, entertainment, and everything in between. What if you could get away without actually going away?
Vacation isn't about where you are, it's about how you are. You can experience all the same mental health benefits and save a huge chunk of change by taking a staycation, or dedicated time off without traveling.
There are an infinite number of options when planning your perfect staycation. You could chill at home and reconnect with loved ones, or explore your hometown like a tourist. Staycation is much easier to coordinate than a trip abroad, far more cost-effective, and an amazing way to discover a deeper appreciation for the place you live. Learn how to take advantage of this flexible option for a rejuvenating break from your normal routine.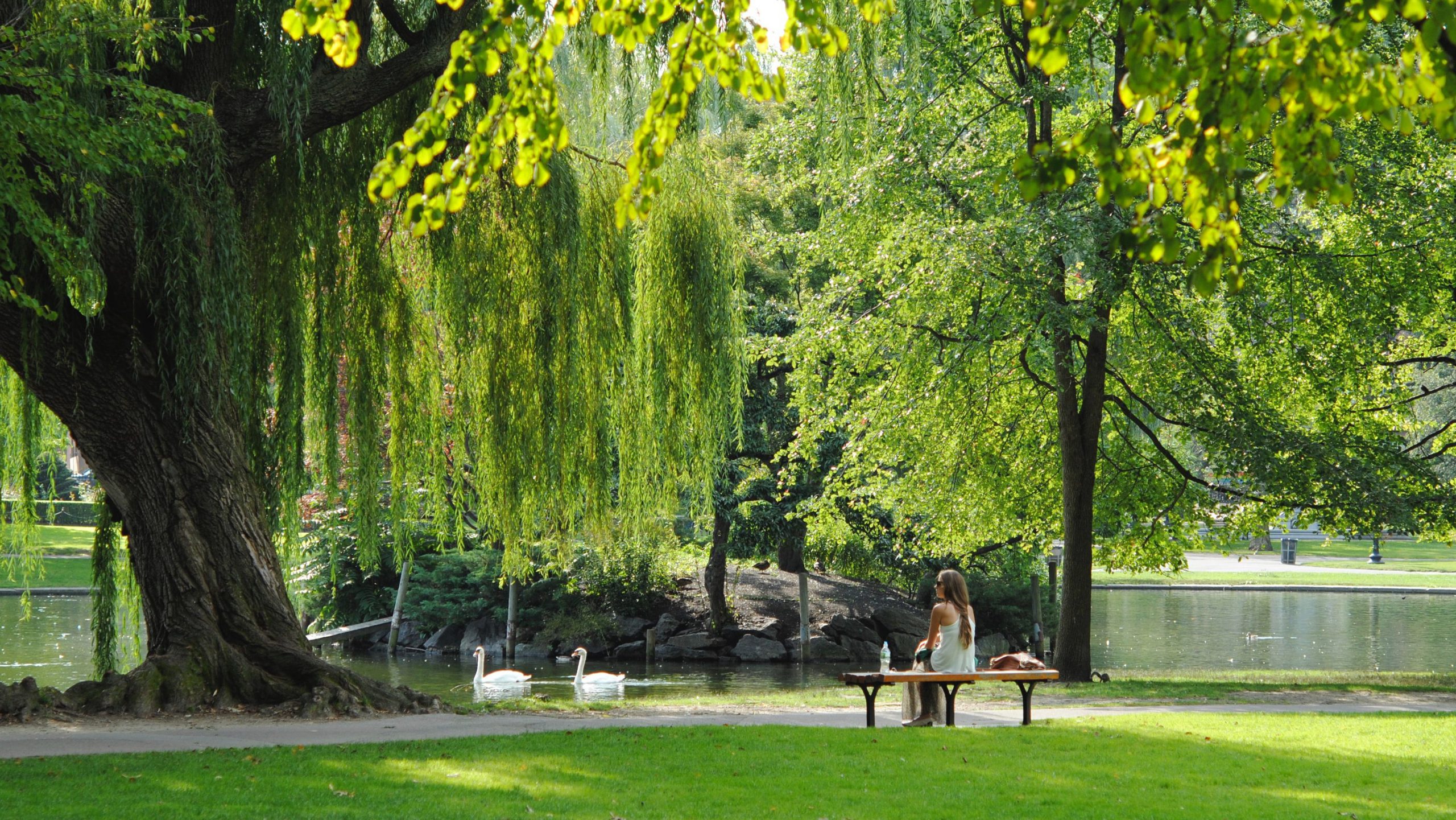 Treat your staycation just like a vacation
The most important aspect of any successful staycation is approaching that time off with the same level of intention you'd normally dedicate to a big trip.
It doesn't matter whether you're in Paris, France, or Paris, Texas—you deserve to have a special experience, and the only limit on the fun of a staycation is your own creativity and imagination.
Pamper yourself
Just because staycations are typically budget-conscious doesn't mean you have to avoid spending money. A simple change of scene can go a long way. You're going to save a whole lot of money by not paying for flights, so maybe you have the means to book a hotel room in your city for a night or two.
Even if you're staycationing from home, you might do a little splurge on something out of the ordinary, like a high-quality massage or a delicious meal at your favorite restaurant.
Make a local bucket list
No matter how long you've been living in your area, there are bound to be a few sights and attractions you've never seen or tried. Think about how many New Yorkers have never visited Ellis Island, how many Chicagoans have never seen a game at Wrigley Field, or how many Angelinos never toured a movie studio.
Try new things with new friends
Cross some items off your list by connecting with other locals interested in the same experiences. If you're looking to participate in more cultural activities, a Meetup group like More and More in Houston would be a great start. You could connect with more than 1,700 adventurous people who love popular music, classical music, arts, lectures on civic affairs, museum visits, and more. For example, on Saturday, September 16, the group will get together to see The Duke Ellington Orchestra perform for free at the Miller Outdoor Theatre. If you've never seen a jazz concert, this is an unbeatable way to dive in!
A great way to synergize two popular staycation trends—exploring your city and finally making time to read—is to find communities like The Book Buffet in San Diego or Books by the Beltline Book Club in Atlanta. Both of these Meetup groups have hundreds of members who gather to discuss books and trade ideas in interesting locales, whether it's a famous park or an eclectic dive bar.
Create space for the things you love
Being curious and trying new things is a hallmark of any good vacation, even when you're vacationing from home. But it's also so refreshing to spend your time off doing exactly what's familiar and what comforts you. Maybe that means going out to the movies all weekend long, or hiking a trail you know like the back of your hand. You could link up with communities like the Denver Movie Meetup Group or the Chicago Hiking, Outdoors, & Social Group to embrace more opportunities to do you.
When done the right way, a good staycation not only recharges your battery, but provides some perspective on your passions and motivations. Ultimately, it demonstrates how full and exciting your home town can be with just a little effort and intention. And that insight allows you to appreciate how special daily life is.
If you're considering a staycation, you can always create your own Meetup group and invite other locals to explore your city through a new lens.
Last modified on August 24, 2023