March is here and it's time to get started on (or to continue crushing) that New Year reading goal. Curl up with a great book after some spring cleaning. This month, you can maintain a healthy reading habit in two simple steps:
Discover an incredible page-turner
Take part in a community of like-minded readers
Book clubs are some of the most popular groups on Meetup, with nearly 2 million people around the world forming literary circles for both serious learning and serious fun. Joining one of these communities will not only expose you to lots of amazing books, but will also plug you into a social scene that's always widening and deepening through a shared love of stories. Plus, it's much easier to stick to your reading routine when you're motivated by new friends striving for the same goals.
Books clubs aren't school, and a healthy reading habit doesn't feel like homework. As a casual reader, there are no rules about what books you're supposed to be drawn toward. But with that sense of freedom comes the big question: where should I begin? If you're having a too-many-options crisis with picking a new book, get started by checking out some of these recommendations!
Books to celebrate Women's History Month
Throughout the month of March, organizations like the New York Public Library will be spotlighting books not only about women, but written by women whose contributions to art and society as a whole are extraordinary and irreplaceable. A few of the many notable items on their recommended reading list include: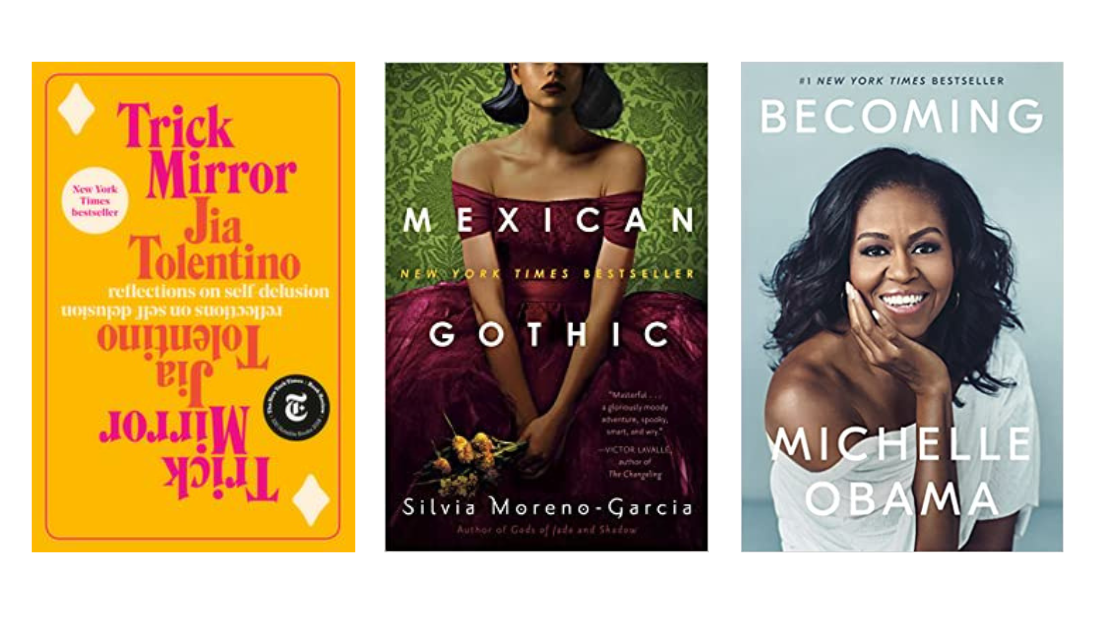 Trick Mirror: Reflections on Self-Delusion — Jia Tolentino's collection of incisive essays is an exploration of the daily narratives we construct and how they shape our lives. This book isn't afraid to look at, for example, the destructive power of internet culture and other ultramodern changes to society that are steering us into uncharted waters.
Mexican Gothic — Silvia Morena-Garcia has crafted a truly unique blend of Gothic horror with murder mystery and indigenous folklore. A dark fairy tale befitting our day and age, this book centers on a young woman in Mexico during the 1950s who tries to investigate when her cousin claims her husband is plotting to kill her. Big creepy old mansion vibes in this one.
Becoming — Michelle Obama's memoir is sometimes gripping and tense, sometimes heartfelt and uplifting, and always authentic. She is unflinching and deeply personal about her experience as the First Lady of the United States, and her relationship with just being Michelle.
Books that are currently flying off the shelves
When you're in a reading rut, one of the best ways to break out is to break open a bestseller! The numbers don't lie: these authors have something vital to share, and people everywhere are taking notice.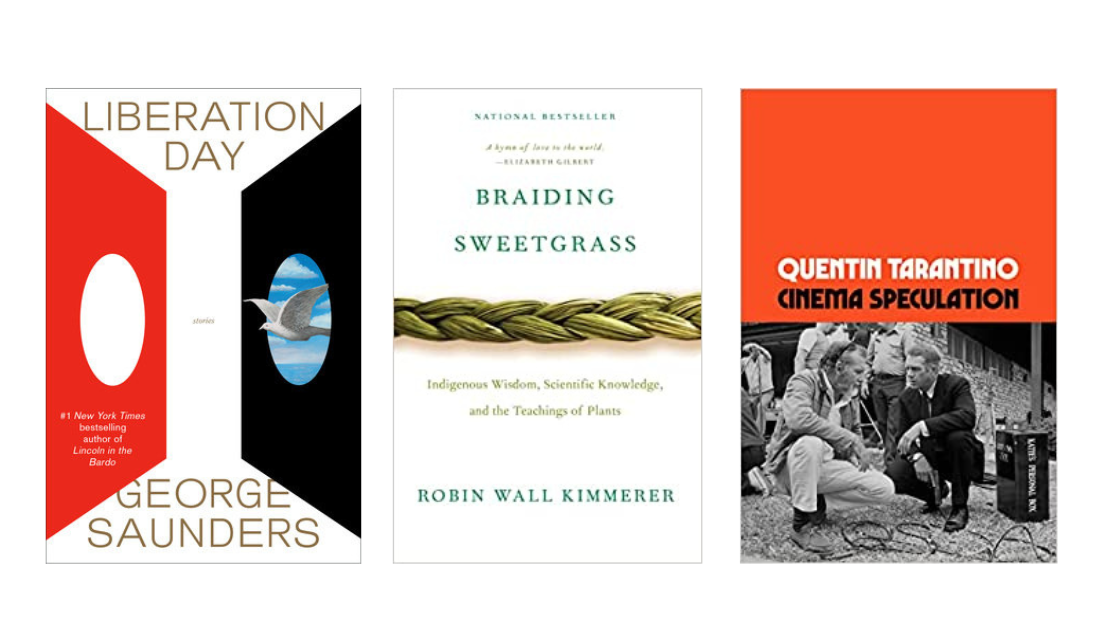 Liberation Day — George Saunders is considered royalty in the world of short stories. His latest collection features him at his most genre-bending and delightfully weird. This was named one of the best books of 2022 by NPR, The New Yorker, The Guardian, and many others.
Braiding Sweetgrass — Robin Wall Kimmerer's magnum opus on natural history, indigenous wisdom, and the spiritual science of botany arrived in 2015. Since then, it's been a mainstay among nonfiction circles in search of deeper truths and beauty.
Cinema Speculation — Quentin Tarantino is an auteur filmmaker in the twilight of his career, as well as one of the most unabashedly nerdy cinephiles on Earth. This book is a dream for anyone who loves the movies (not just Tarantino's work). Take a deep dive into the key American films from the 1970s that shaped a young movie-obsessed Quentin into a bona fide artist.
Books that simply make more sense in springtime
One of the simple pleasures in life is discovering the right book at the right time. Find something that evokes the magic of greener fields, longer days, and newness.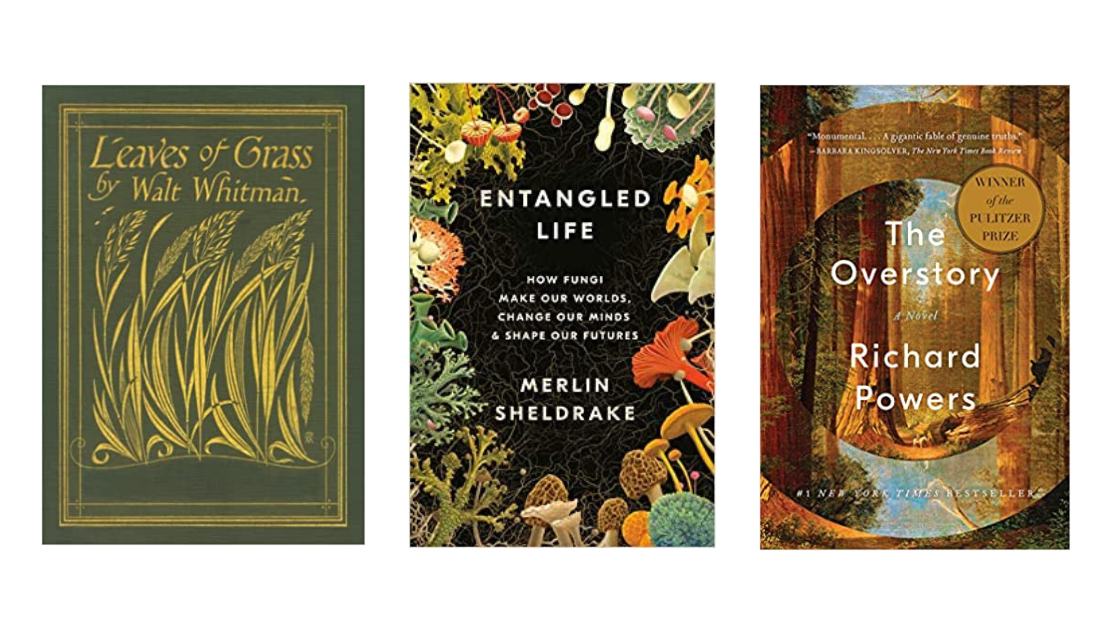 Leaves of Grass — Walt Whitman's collection is anything but the stuffy, ivory-tower poetry it sometimes gets lumped together with. Instead, these poems are honest, physical, and unafraid to "go there." Bursting with energy and teeming with life, Leaves of Grass was incredibly controversial when it was first published in 1855. Whitman's joy is infectious, and he'll make you feel dumbstruck by the too-often-ignored beauty of everyday things.
Entangled Life — Merlin Sheldrake's New York Times bestseller is subtitled, "How Fungi Make Our Worlds, Change Our Minds & Shape Our Futures." In this book, a professional biologist takes you on a tour through underground fungal networks to demonstrate how these mostly unseen beings act as the great connectors of the living world.
The Overstory — Richard Powers's novel won the Pulitzer Prize in 2019, and became a huge sensation among both literary circles and environmental activists. Barack Obama commented about this book, "It changed how I thought about the Earth and our place in it." Structured like the concentric rings of great big trees, the story grows and grows, encompassing the lives of nine people whose unique experiences with trees lead them to confront deforestation.
Read more with book lovers like you
Reading is an amazingly fruitful activity, but sometimes the isolation can be a turnoff. But with a great book club, reading becomes a conversation starter, a shared experience, and a bridge toward deeper connection. Plus, it's one of the most accessible hobbies to form a group around. You can create your own Meetup book club and start gathering in-person with lit lovers in your community, or meeting virtually with readers from around the world!
Last modified on March 7, 2023