As part of our continuing series to share how Meetup groups are adapting to hosting online events, we chatted with Derek, organizer of the Everyone Loves a Corgi group in San Francisco, CA.
What were your group's events like in "normal" times (when you were able to meet in person)?
We'd arrange corgi Meetup events at various venues across the Bay Area every month. Corgi owners and admirers would get together to catch up and see one another.
How is your Meetup group adapting to meeting online?
We now do weekly online events every Saturday, and have since been able to reconnect with many of our friends that have moved away—some even overseas. We have a reasonable Instagram following, and the corgi community is pretty tight-knit. Virtual events have allowed us to not only stay connected but also expand our reach.
What's been particularly interesting or difficult about this time of social distancing?
For our group in particular, it's easy for the corgi parents to just let the dogs be the center of attention. In fact, many don't even know one another's names.
With social distancing, the focus of our events has pivoted more toward the owners now, and honestly, this is why we continue to do them. Now that our focus isn't completely on the dogs, our members are connecting with one another in new ways and talking about how they're coping with the current crisis.
We recently had an event where we focused on the good things that have resulted in our lives during this time. It's been really nice to encourage this kind of sharing and community building when we need it most.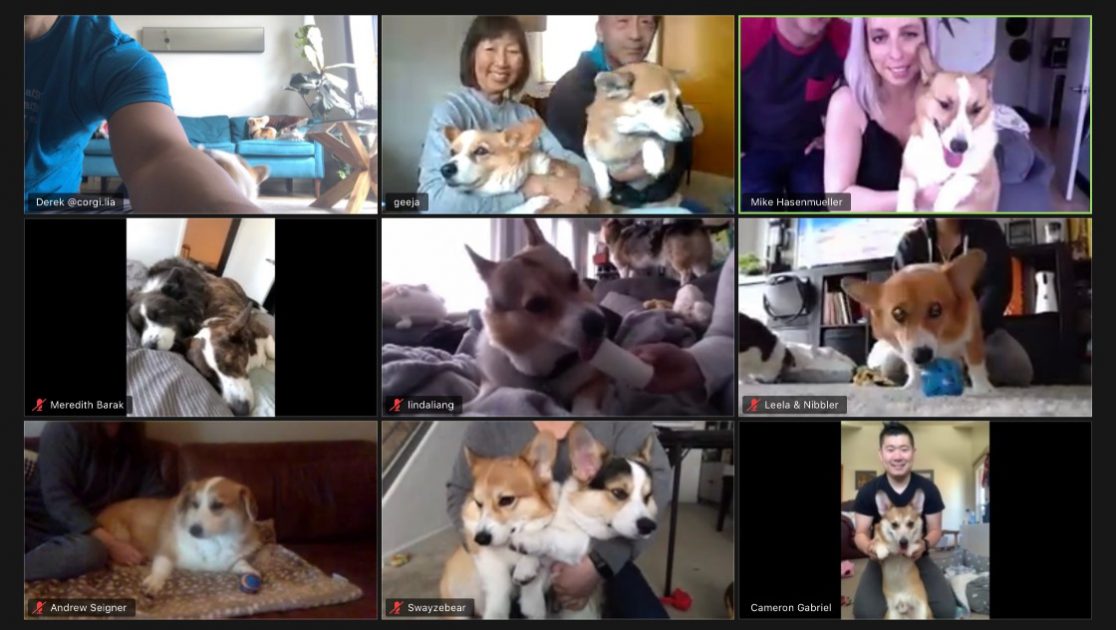 Stayed engaged with your community online:
Last modified on November 11, 2021