Feeling insecure...?
Sign-up here.
There has been unprecedented demand for IT Security solutions in recent years, with everyone from third party suppliers to the CEO being focused on and caught out by cyber risks.
The market for IT Security products has also been growing along with this demand, with companies increasing in both size and number – Gartner estimates the overall size of this market at $124 Billion in 2019, with a significant portion of this capital seemingly spent on feeding fear uncertainty and doubt in customers.
But when it comes down to it, what are the real threats and are we taking the right approach to mitigate them? Is the business of IT Security getting too big? Is this highly fragmented industry creating needs where there are none? Are there too many security companies? What should we care about?
We have a world class panel to discuss these questions and many more IT Security related topics, including:


Dexter Casey (CISO of Centrica)

Siân John (EMEA Chief Security Advisor, Cybersecurity Solutions Group at Microsoft)

Julian Levy (Partner at Redline Capital)

Will Sheldon (Investor at Summit Partners)

In addition, there will be demo presentations from two highly innovative emerging IT Security companies:


BigID uses advanced machine learning and identity intelligence to help enterprises better protect their customer and employee data at petabyte scale. Using BigID, enterprises can better safeguard and assure the privacy of their most sensitive data, reducing breach risk and enabling compliance with emerging data protection regulations like the EU's General Data Protection Regulation and California Consumer Privacy Act.

Blackout Technologies offers employers total control over that which employees can access via their mobile devices, including the ability to disable the camera and browser functions, and block the launching of apps on iOS and Android. This drastically limits the amount of data that could be removed or sent by rogue employees.

Sevren is a next generation application security management & orchestration platform tailored towards the emerging DevOps environment. Sevren programmatically consolidates all available development-environment data and uses this to provide visibility-into and automatic orchestration-of the SecDLC with a next generation 'policy-as-code' solution.

We're very excited to have put together such a great line-up of speakers, so hopefully you will be able to join us -
please sign-up here
.
Thanks
Ian
______________________________________­_______________________________
Dexter Casey (Group CISO of Centrica)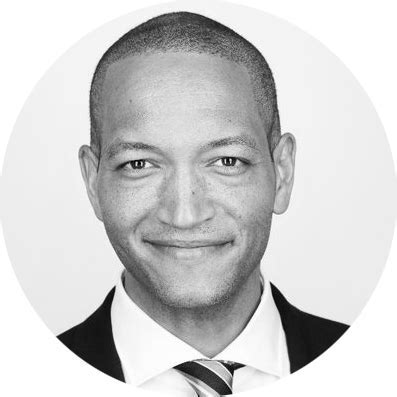 Dexter Casey is the Group CISO of Centrica PLC, the UK's largest energy & gas company. Dexter has 17 years experience in the IT Security space, with senior roles at a range of top tier organisations including Morgan Stanley, Credit Suisse, HSBC, Willis Towers Watson, Royal Mail Group and The Cooperative Group.
Siân John (EMEA Chief Security Advisor, Cybersecurity Solutions Group at Microsoft)
Siân John MBE is Chief Security Advisor for EMEA in the Cybersecurity Solutions Group at Microsoft. Siân has worked in cyber security since 1997, and has worked at the Houses of Parliament, Ubizen and Symantec before joining Microsoft.
Siân leads the EMEA security advisors who work with Microsoft's customers to help them to develop their cyber security strategy, security best practices and to understand how Microsoft's technology and services can help support digital transformation and cloud services. Siân directly engages with Microsoft's largest customers in the UK and Ireland.
She was awarded an MBE in the Queens New Years Honours List for 2018 for services to Cybersecurity. She holds the CiSSP, CISM, and SABSA certifications. Siân is Chair of both the techUK CyberSecurity Management committee and the Digital Economy Advisory Board for the UK Research Councils.
Julian Levy (Operating Partner at Redline Capital)
Julian Levy is the Operating Partner at Redline Capital, a 350M B2B technology fund, where he focuses on anything to do with enterprise technology with specific interests around security, silicon and infrastructure.
Prior to his career in venture capital, Julian had worked for a CSFB, BofA Merrill Lynch and Morgan Stanley, covering a broad range of technical and commercial roles including leading global technology teams, working in security engineering and infrastructure roles, front-office equity research and business development, as well as having been an Entrepreneur-In-Residence at Index Ventures, and founded his own company.
Will Sheldon (Investor at Summit Partners)
Will Sheldon is a technology investor at Summit Partners, where he helps to lead European software and IT security investments. Summit Partners' security software investments include Avast (IPO), Cloudmark (acquired by Proofpoint), Darktrace, LiveOffice (acquired by Symantec), McAfee (IPO), NetWitness (acquired by RSA), Postini (acquired by Google), RiskIQ, SafeBoot (acquired by McAfee), and Sybari (acquired by Microsoft). Founded in 1984, Summit Partners is currently managing more than $19 billion, with offices in Boston, Menlo Park, London and Luxembourg.
Aside from his role at Summit Partners, Will is a member of the Steering Committee of SINET, a global cybersecurity community supported by the U.S. Department of Homeland Security with the mission to encourage innovation within the security domain. Will also serves as a mentor at CyLon, a leading accelerator program for IT security start-ups.
______________________________________­_________________________________
Our Sponsors
The London Enterprise Tech Meetup is very appreciative for the support of the following organisations, who help to make this event possible.
Orrick
is a leading global law firm with a particular focus on serving companies in the technology, energy and financial sectors. We are recognised worldwide for delivering the highest-quality, commercially-oriented legal advice and for our culture of innovation and collaboration.
Founded in San Francisco a century and a half ago, Orrick today is named by Law360 as one of the Global 20 leading firms. Their platform offers clients a distinctive combination of local insight and global reach across 25 offices.
The FinTech Innovation Lab
annual mentoring programme was launched in New York during 2011; a collaboration between Accenture and the Partnership for New York City Fund. In 2012, Accenture then rolled out the programme in London, where they are in the middle of their 2019 class.
The programme has proved to be highly successful since inception and subsequently expanded to Hong Kong and Dublin after New York and London.
Glisser
connects your audience, via their smartphone or other device, to your presentation. The product enables real-time polls, digital Q&A, social sharing, likes and slide downloads for the ultimate engagement experience, where feedback and opinions can be collected in an actionable manner and content can be shared both within the audience alone and more broadly using social channels.
Since launch Glisser has won numerous high profile clients including Amex, Visa, Bloomberg and UBS, as well as supporting five government departments and multiple universities, MBAs, schools and startup events. Glisser is also backed by Downing Ventures and a number of angel investors, including Leonora Valvo, founder of eTouches and InsightXM. The company graduated Mass Challenge as a Gold Award winner in 2015 and has recently completed the Microsoft Accelerator program.