Register Here:
https://www.eventbrite.com/e/how-to-do-sales-for-your-startup-step-by-step-guide-for-getting-customers-tickets-62295832512?aff=NewProgram&afu=76290238433
­
Come learn how to do sales for your startup. This will be a step-by-step guide on how to get customers. You will learn how to prospect, how to communicate your product and talk about pricing, and ultimately how to close the sale and scale the process.
About the speaker:
Chris Mossing is currently Director of Business Development for the Visa Commerce Network, a startup within Visa. He has spent his career working in "Startupville", starting at the dawn of the PC age in the early 1980s.
Chris has a wealth of experience selling enterprise software, consumer internet and mobile apps. He has managed startup sales teams of up to 25 people resulting in over $100 million in revenue.
Chris started off his career with a pioneering company in the PC software business, Ashton-Tate. After Ashton-Tate's successful exit, he went to work at Stac, where he was their VP of International sales based in the UK. He built their international business from scratch to an ARR of $15 million in just 18 months. Stac went public during his years there.
Since his return to California, Chris has worked for a number of early stage startups, most notably TrialPay, where he generated over $70 million in revenue during his tenure. Visa eventually purchased TrialPay.
Chris has broad international experience having worked or consulted for German, British, Canadian, Australian, Israeli, Ukrainian and Indian companies. He speaks German, Spanish and Portuguese.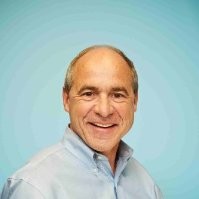 Agenda:
6:30pm - 7pm Networking
7pm - 8:00pm Presentation
8pm - 8:30pm Q & A
8:30pm event ends.
Register Here:
https://www.eventbrite.com/e/how-to-do-sales-for-your-startup-step-by-step-guide-for-getting-customers-tickets-62295832512?aff=NewProgram&afu=76290238433
­